2011: From Russia - With Love? |

reviews, news & interviews
2011: From Russia - With Love?
2011: From Russia - With Love?
With change in the air in Russia, its cultural exports remained strong in 2011
Saturday, 31 December 2011
Moscow's Red Square: first protests, then fireworks
It took a relatively little-noticed television documentary, Vlad's Army, broadcast in Channel 4's Unreported World strand to confirm that theartsdesk has a readership in Russia. Peter Oborne's film (the presenter pictured below) caught the pro-Kremlin youth movement, the Nashi, with its defences down, and the result depicted, no holds barred, how politics works there today.
Recent events hint, somewhat unexpectedly, that political change in the country is in the air; at the least what had seemed a depressingly predictable certainty before December's elections now at least now looks up for challenge. The times may be a-changing.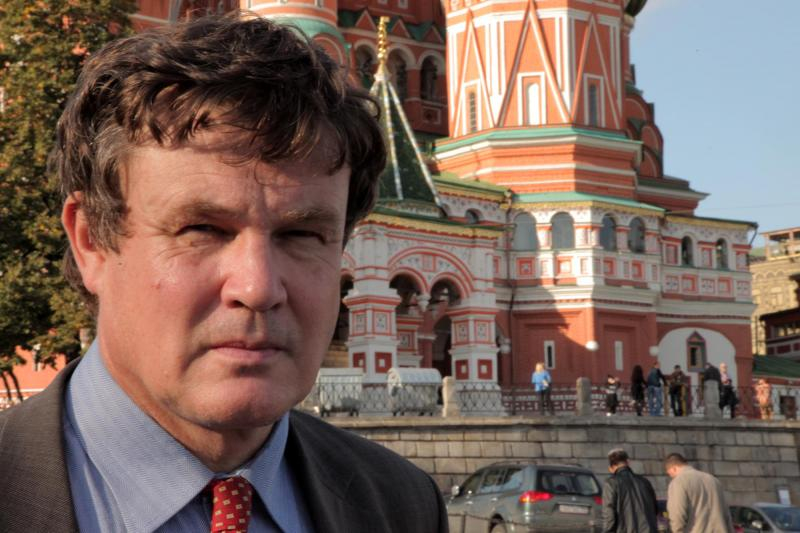 Comments received in response to Vlad's Army were no less illuminating (possibly because Channel 4 shows can be viewed abroad on the internet – I wish the BBC would follow in that direction). Nashi loyalists responded with a vituperativeness all too characteristic of the movement. It took another contributor – thank you, Yuri Ilyin, if you're reading this – to provide a welcome sense of balance. His final sentence: "Nashists are not the forebearers of a new 'dark age', they are its product, because the 'dark age' is already upon us for 15 years, with general decline everywhere, most of all - culture. There used to be a great one, now it's either dormant or invisible."
I'll take leave to disagree with that final remark. Russian culture may have been through a rocky 20-odd years, but the rumours of its death that were circulating in the early 1990s have proved more than exaggerated. What may indeed have seemed to some a decline, to others now appears a process of change that was inevitable as the circumstances of society changed so dramatically.
Certainly what we see of Russian culture in the UK endorses that. The British classical music scene would be immeasurably poorer without the presence of the likes of maestro Valery Gergiev and younger colleagues like Vladimir Jurowski, to name only two. Russian ballet tours, whether from the top duo of the Bolshoi (now at last elaborately, and expensively, restored) and the Mariinsky, are as closely watched as any other international fare in that field, while other lesser-known companies are also constantly visiting our shores.
Cinema proved no less rich, with NFT retrospectives of classic Soviet cinema from the 1920s and 1930s, and an overdue tribute to contemporary director Alexander Sokurov (his Faust, winner of the Golden Lion at the Venice Film Festival, is surely one of the more anticipated films in release next year).
Russian theatre may travel less often, but the January season of three plays from Moscow's Sovremmenik theatre (Chekhov's Three Sisters pictured left) drew full houses, and largely positive critical reactions. (Local promoters have surely woken up to the fact that London's Russian émigré community, estimated at more than 300,000, is an enthusiastic supporter of its national culture).
The Sovremmenik tour was made possible thanks to Roman Abramovich, who also supports contemporary art in Moscow. Abramovich found himself involved in a very different form of theatre (one beyond the scope of theartsdesk) being played out at London's High Court, where he was up against his one-time friend, now foe, Boris Berezovsky.
The legal show there was essentially an examination of how Russia worked – or, arguably, didn't work – in the 1990s. It led me to think back 100 years, to the 1890s, and to two landmark art shows at Moscow's Tretyakov Gallery devoted to Isaac Levitan and Nikolai Ge. Both had a strong focus on the creative links between the artists concerned and their literary contemporaries and close friends, Anton Chekhov and Leo Tolstoy respectively. All, particularly Tolstoy and Ge, were part of a progressive liberal movement that was challenging the accepted rigid social order.
We know how that process of change would culminate in 1917.
2011 Highlight: Mark Cousins's magisterial The Story of Film: An Odyssey brought real depth and a fresh perspective on world cinema in an original form. It will bear returning to for many years to come.
2011 Letdown: Bad news indeed when the authoritative entertainment publication, Variety, sends its three main film reviewers out to pasture. Not "economic sense to have full-time reviewers," apparently. "[The] changes won't be noticed by readers." They certainly were.
2012 Recommendation: More an anticipation. My hope for next year is that change in Russia in every sense, cultural and political, will come through evolution, not revolution.
The British classical music scene would be immeasurably poorer without the presence of the likes of maestro Valery Gergiev and younger colleagues like Vladimir Jurowski
Share this article