Grand Prix: The Killer Years, BBC Four |

reviews, news & interviews
Grand Prix: The Killer Years, BBC Four
Grand Prix: The Killer Years, BBC Four
Shocking survey of the bloodstained history of Grand Prix racing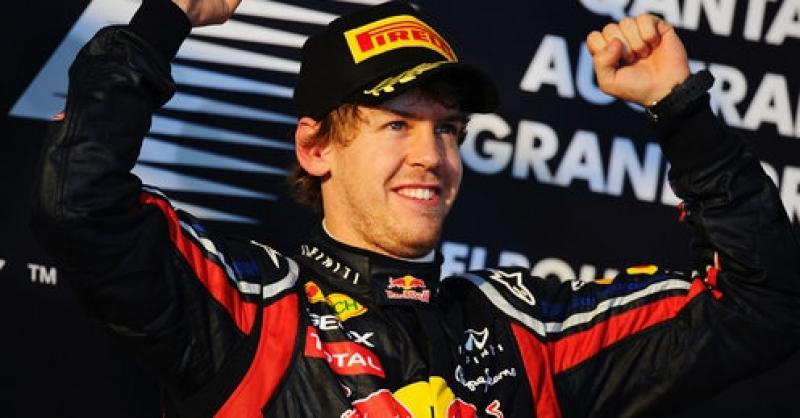 Sebastian Vettel, Red Bull's boy wonder, wins in Australia
Following yesterday's season-opening Australian Grand Prix, McLaren's team boss Martin Whitmarsh was extremely unhappy that his driver Jenson Button had been given a drive-through penalty. Button had overtaken a Ferrari by cutting a corner, and should have yielded the position back, but McLaren requested guidance from the race controllers. Instead, all they got was a punishment from the stewards which retarded Button's progress by 23 seconds.
"I feel a bit harshly treated," moaned Whitmarsh.
Increasingly, this sort of technical quibbling is what passes for "action" in Formula 1, but back in 1968, as Grand Prix: The Killer Years revealed, F1 had more pressing issues on its mind. Grand Prix racing had always been dangerous, but this was the year when the bleak drumbeat of racing fatalities reached a hideous crescendo. The death of Jim Clark at Hockenheim had the most traumatic impact, since he was one of the greatest drivers of that or any era, but 1968 also brought the demise of Mike Spence, Lodovico Scarfiotti and Jo Schlesser. The latter perished in especially gruesome fashion when the experimental Honda he was driving caught fire. The bodywork was made of magnesium, which burns with flare-like intensity.
Whether this parade of horrors was an entirely apt way to celebrate the new F1 season is a moot point, but The Killer Years had marshalled an impressive selection of interviews plus archive and newsreel film that rammed home its point with devastating force. Among many other incidents, we heard the story of how when Lorenzo Bandini crashed in flames at Monaco the other drivers could smell burning flesh as they passed. Jochen Rindt (whose widow, Nina, contributed a beautifully poised and touching interview) might not have died at Monza if he'd fastened his harness properly and if the track staff had screwed the Armco barriers together properly. The most shocking sequence of all was film of David Purley trying to rescue fellow driver Roger Williamson from his blazing wreck at Zandvoort in 1973, while the race continued around him and track officials did nothing to help (Jim Clark, pictured below).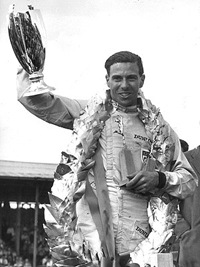 The film reminded us that drivers' protests about the horrific rate of attrition in their sport were often ignored or even ridiculed by the racing press, who took the view that real men would grit their teeth and get on with it. As Jackie Stewart put it, incredulously, "We were not at war." Race-track owners took the more prosaic view that upgrading safety facilities would cost money that they didn't want to spend. In those days, at a circuit like Spa in Belgium, there was only the occasional straw bale between the hurtling cars and the buildings, ditches, walls and trees that adjoined the circuit. It took a drivers' revolt, led by Stewart, to start the process which eventually led to today's luxuriously appointed circuits, with their vast run-off areas, various kinds of energy-absorbing barriers and instant-reaction medical and emergency services. On top of that, today's cars are immeasurably safer and more crash-proof.
All of which makes it virtually impossible to compare the mindset of a contemporary F1 driver and one who raced 50 years ago. In the bad old days, a driver had a sort of fighter pilot's mentality and had to reckon that he'd probably be killed - Stewart estimated that he had a two-in-three chance of dying - whereas today, he'll almost certainly survive. So we should be grateful that yesterday Jenson Button suffered nothing worse than a slight delay. Just don't expect F1 in 2011 to deliver the terrifying drama and lunatic heroism that pours off those old newsreel films of the F1 of yesteryear.
The drivers' protests were ridiculed by the racing press, who took the view that real men would grit their teeth and get on with it
Explore topics
Share this article