Elles |

reviews, news & interviews
Elles
Elles
Juliette Binoche joins in the prevailing joylessness of sex in today's cinema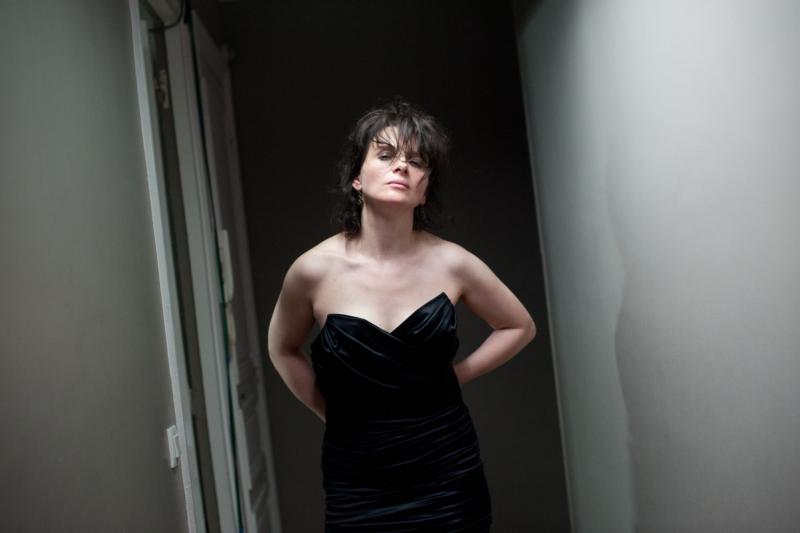 Juliette is busting out all over as an ELLE magazine journalist who's losing her grip
Remember when the movies used to celebrate sex, be it Julie Christie diving under the table to service Warren Beatty in Shampoo or Kathleen Turner selling the sizzle in Body Heat? No longer. These days, celluloid sex is a soulless, dispiriting affair even when the bodies on view are beauts.
And so it is that hot on the heels of Michael Fassbender's descent into the carnal abyss in
Shame
comes Juliette Binoche in the Franco-German-Polish collaboration
Elles
, a film that makes notably heavy weather of the heavy breathing with which it begins.
So much for fun, eh? And that's before one has clocked the jerry-rigged superficiality of a narrative that registers as the journalistic equivalent of one of those stories about doctors who end up over-empathising with their patients. Binoche plays Anne, a journalist for the magazine ELLE who is writing a lengthy piece on student prostitution, focusing on two young women with whom the scribe arrives at a far greater affinity than she would seem to have with any of the men in her own family.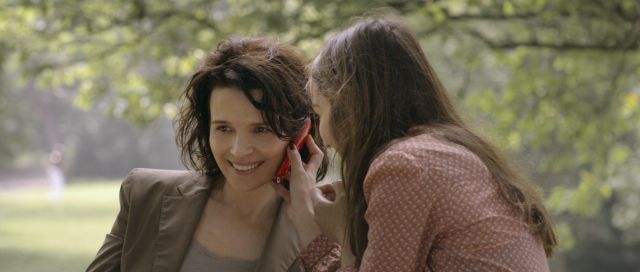 "Lola", aka Charlotte (Anaïs Demoustier pictured above with Binoche), is first seen describing her attributes over the phone to an unseen client as Anne's eyes register the implicit indignity of it all. In much the same vein, Anne separately enquires whether the Polish student, Alicja (Joanna Kulig), isn't humiliated by a way of life that ends up taking a toll on the author by proxy as the various sexual liaisons unfold. Interviewing Tom Ford - Anne's greatest reportorial achievement to date - surely wasn't like this.
The students' assignations build in their brutality (Charlotte's final one makes for difficult viewing), prompting Anne to question her own place within a male-dominated household marked out by a seemingly smug, preoccupied husband and a teenage son who is also an errant stoner. (The couple's second boy, the pre-pubescent Stephane, is as yet too young for the internet porn that director and co-writer Malgoska Szumowska evidently regards as the beginning of the end.)
While Anne prepares a dinner party for her husband's boss, we gradually witness the part-time prostitutes' apparently carefree attitudes and confidence slipping away. So, in turn, is Anne's grip on events, as evidenced by the difficulty she has simply closing the refrigerator door. (Advice: never buy jumbo orange juice.) The sort of film in which a kitchen knife is just waiting to slice into its user's skin, Elles comes to a risibly hallucinatory head in a scene that finds the emotionally shaken Anne stared down by a table full of the venal, predatory men, not all of them clothed, that pretty much mark out every last one of the fellas on view in the movie. Anne's hubby has earlier instructed her to can "the feminist stuff", which is enough to make you wish she'd find another use for that fateful knife.
The film doesn't say much fresh about the oldest profession, though it does flit from the banal to the bizarre. In one encounter, we find Charlotte reassuring a punter that his erectile dysfunction is OK, whereas another unfurls the coitus very much interruptus to the doomy accompaniment of the allegretto from Beethoven's Seventh. Needless to say, it isn't long before Anne is able to let her hair down with the two young women (above left, Binoche gets in the groove with Joanna Kulig as Alicja) to a degree not possible at home, where the effort involved in opening a bottle of white wine renders her a panicky wreck.
Binoche has made a singular career out of a signally charged eroticism, and some may be drawn to Elles by the much-reported scene in which the actress pleasures herself, the evening's coq au vin be damned. Speaking as an ardent admirer of her work on screen and stage, not least as the sensual pivot of the most recent Broadway revival of Betrayal, I was distressed to see so ageless a beauty looking as pale and wan as Binoche does most of the time here. On the other hand, Elles makes much of the fact that Anne stays up through the night penning her copy in the pursuit of excellence, and what journalist worn out by the movie's reductive moralism wouldn't at least respond to that?
Watch the trailer to Elles
We gradually witness the part-time prostitutes' apparently carefree attitudes and confidence slipping away
rating
Explore topics
Share this article