The Lucky One |

reviews, news & interviews
The Lucky One
The Lucky One
Sun galore - oh, and Zac Efron, too - in predictably glossy love story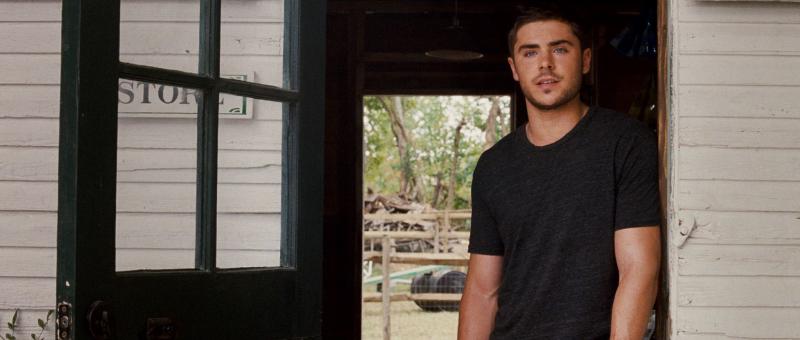 Zac Efron grows up (sort of) in soppy film romance
The sun shines - a LOT - in the new Zac Efron film, which seems appropriate to a celluloid landscape shaded with loss and grief that puts such aspects of the human condition to one side in favour of the sequence of pretty-as-a-postcard images on which Scott Hicks's direction alights before too very long.
Rife with portentous voiceovers on such topics as guardian angels, fate, and moving from darkness through to light, the film may appeal to rain-drenched spectators who can go on holiday simply by feasting on the visuals here; others may yearn for those halcyon days before Efron got all earnest and dewy-eyed.
Hairspray,
anyone?
Not that Efron's sizeable fan base will be looking anywhere but at an actor who oozes sincerity from every pore and is in his way scarcely less decorative than the Louisiana landscape that fairly cries out to be described as "dappled". (OK, I've done that.) His shorn hair making that celebrated face look rounder than usual, Efron plays a marine called Logan who escapes death in Iraq by seconds only to then set about trying to find the blonde woman whose photo, he thinks, saved him from being blown to smithereens: America has more than 300 million people but, hey, only one Taylor Schilling, however much the blonde actress (pictured above) at times resembles a young Jessica Lange.
Cue Logan's (oddly foreshortened, in screen time) drive from Colorado across to the American southeast, where he finds Schilling's Beth busy tending dogs, being a good mother to her young son, Ben (Riley Thomas Stewart), and trying to stay away from her violent ex-husband, Keith (Mad Men's Jay R Ferguson, in glowering mode), a yobbish dolt whose threats move from the verbal to the physical and back again. The reality of death has arguably been even more present in Beth's life than it was for Taylor overseas in combat: she not only lost both parents in a car crash but is nursing her own Iraq War-related scars, though to say much more would be to give away one of the few specifics in a script that trades in platitudinous generalities. (One of them, "all glory is fleeting", is tattooed on Efron's back.)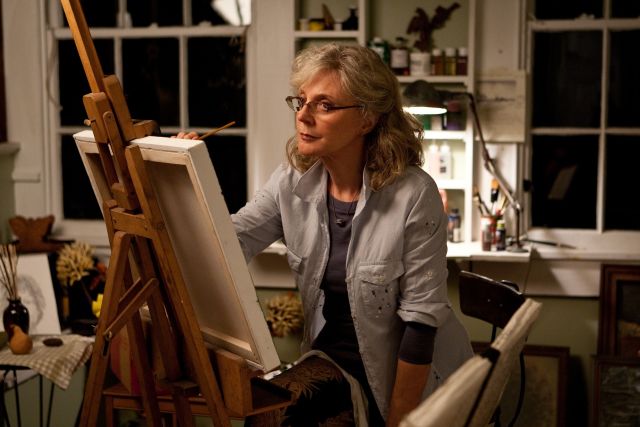 Vaguely similar in structure (not to mention the pride of place it gives to animals) to the recent, and far-superior, Matt Damon vehicle We Bought a Zoo, the film takes a while for its central twosome to actually become a couple, any resistance on Beth's part not helped by Logan's puzzling inability to make plain from the outset the date with destiny that has landed the two of them together. (He tries twice and both times backs off.) It helps, of course, that Logan turns out to be a natural with the cuter-than-cute Ben, who suffers an accident late-on that turns out to have a salutary outcome. The two fellas share a cross-generational "you're my best buddy moment" that hearkens directly to The Boys Are Back, the Hicks-directed film from two years ago with Clive Owen as a dad suddenly left in charge of his two young sons.
Those in the audience not glued to Efron's amplified musculature (and, c'mon, the guy has nothing on Ryan Gosling), may take very real solace in the ever-bracing presence of the wonderful Blythe Danner, here cast as Beth's grandmother -- that in itself a shock to those of us who recall her glory days as a leading light on Broadway, well before she became better known in some circles as Gwyneth Paltrow's mum. Transmitting the sort of easy radiance you can't buy from a personal trainer, Danner (pictured above) projects a woman at once sensitive and sensible, no matter how vacuous the narrative that enfolds her. (The source for Will Fetters's screenplay was the bestseller from The Notebook's Nicholas Sparks.) I don't envy audiences who decide to see The Lucky One, but there's no denying that Danner is the film's lucky charm.
Watch the trailer to The Lucky One