Reissue CDs Weekly: My Bloody Valentine, Loose Tubes, Fela Kuti |

reviews, news & interviews
Reissue CDs Weekly: My Bloody Valentine, Loose Tubes, Fela Kuti
Reissue CDs Weekly: My Bloody Valentine, Loose Tubes, Fela Kuti
Seminal sonic voyagers, magnificent Brit jazz captured live and Nigeria's master of musical stagecraft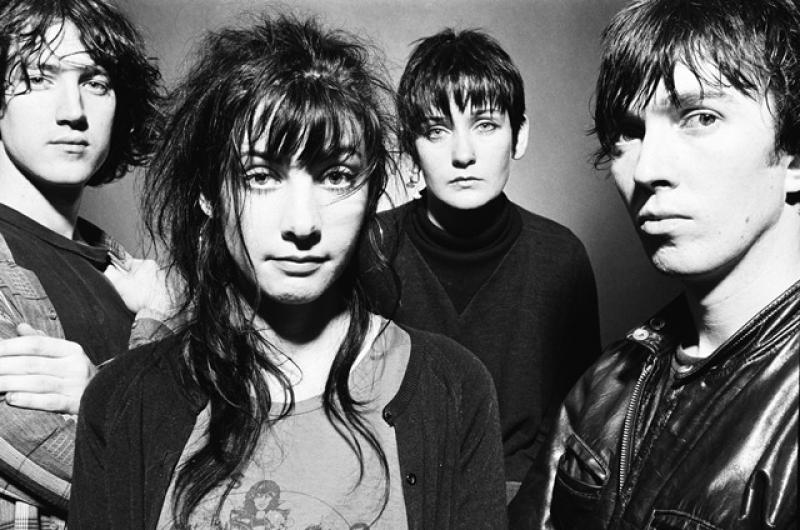 My Bloody Valentine: as mysterious as their noise
Each of these three CDs is essential. My Bloody Valentine's 1988 Isn't Anything and 1991's Loveless were era-defining albums that time has done nothing to tarnish. The EPs they released around then are just as indispensable. But the world of My Bloody Valentine is as mysterious as their noise. Reissues were originally scheduled in 2008 and promo copies sent out. But nothing hit the shops. After that, the band began being seen live again, while main man Kevin Shields also cropped up playing with former Creation label mates Primal Scream.
What's finally come through is their complete Creation catalogue: a single CD of Isn't Anything, a double set of Loveless (no bonus tracks on either of these) and EPs 1988-1991 (the cover of which is pictured here), a double compiling their Creation EP tracks (repeating those appearing on the albums), which also includes the free single that came with early copies of Isn't Anything, a remix, a track that only snuck out in France and three never-before-issued songs: two from the Isn't Anything sessions, one for an abandoned 1989 EP. All three have done the rounds as bootlegs. Loveless pairs a new remaster with Kevin Shields's previous shelved remastering.
So, apart from the handful of obscure or unreleased tracks on EPs 1988-1991, there's probably little that'll surprise fans? Well, no. Sonically, these new CDs are terrifically forceful and clean sounding. The attack is incredible. My Bloody Valentine have never sounded this direct (NB: reviewers weren't sent both the versions of Loveless). The Isn't Anything outtakes are interesting: "Good For You" sounds like pre-Creation MBV, while "How do You do It" might have slotted onto its parent album and is not a cover of the Gerry & the Pacemakers's hit. "Angel " (from the abandoned 1989 EP) isn't strong and sounds like a sketch for Loveless. Whatever the dissection and although this material has never been hard to find, get the full set.
Next, could we please have what they recorded post-Creation for Island. There must be more than their version of "We Have All the Time in the World".

Loose Tubes: Säd Afrika
Peter Quinn
Just when we'd almost finished absorbing the contents of their 2010 release Dancing on Frith Street, along comes another magnificent Loose Tubes recording from the same valedictory residency at Ronnie Scott's in September 1990. From the title track's opening brass chorale to the deep grooves of "Sweet Williams", both penned by Django Bates, this big band's collective imagination is so vivid it makes much of what's happening in contemporary music seem slightly lifeless and monochromatic. Whether it's the increasingly extravagant harmonisations of the traditional Irish slow air "Mo Mhúirnin Bán", the Stravinskian block-like contrasts of "Delightful Precipice", or the chattering repetitions of "Exeter, King of Cities", the group's radical polystylism sweeps all before it. The exuberance of the music-making somehow makes light of its contrapuntal intricacies. Now if some nice person at the Beeb could facilitate the release of their 1987 Proms concert that would be just tip top.
Fela Kuti: Live in Detroit 1986
Thomas H Green
Fela Kuti's fame and influence has gradually and spectacularly increased since his death in 1997. There always seems to be a current tour by his band or one of his sons and then there's the successful musical, Fela!. Nigeria's emperor of Afrobeat is slowly becoming recognised, far outside world music cognoscenti, as a seminal musical touchstone, up there with Bob Marley and James Brown. This album is a fine example of why.
Live sets are not often the place to start with an unfamiliar artist but, whether you have all his albums or have never heard a note, the four epic songs here (the shortest is half an hour, the longest 40 minutes), recorded in Detroit's Fox Theater in November 1986, are a riveting, melee of impassioned African spirit, percussive groove and elastic soul-funk. It's a party album but has flashes of politicized anger, as on Fela's famous song "Teacher Don't Teach Me Nonsense", and shows a master of musical stagecraft at one of the peaks of his powers.
Watch the video for "To Here Knows When" from Loveless

My Bloody Valentine's 'Isn't Anything' and 'Loveless' were era-defining albums that time has done nothing to tarnish
Share this article