Carlos Acosta, Premieres Plus, London Coliseum |

reviews, news & interviews
Carlos Acosta, Premieres Plus, London Coliseum
Carlos Acosta, Premieres Plus, London Coliseum
A revision of last year's unhappy star vehicle is not much more thrilling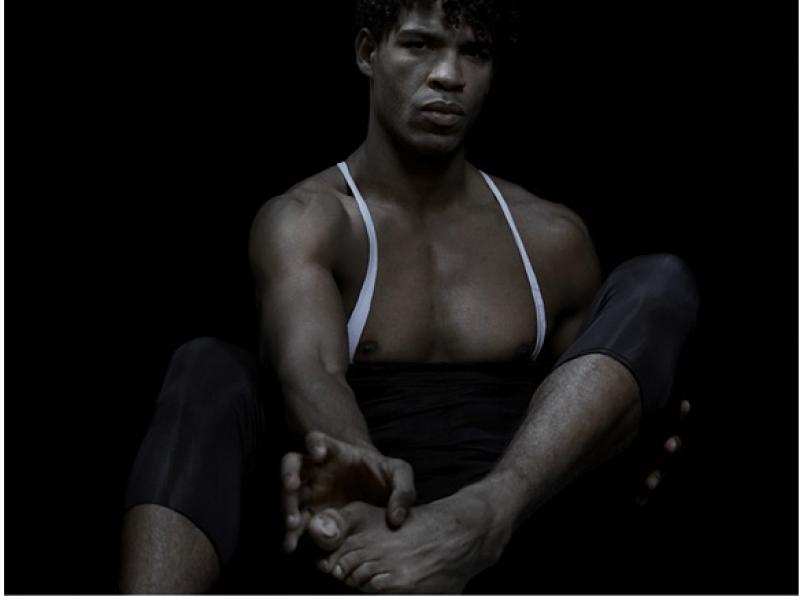 Carlos Acosta: at 38 he still dances like an angel, but where is he going?
For most dancers the first base is to get principal roles. For a star like Carlos Acosta, second base becomes urgent: to find the career path beyond classical ballet. Like Sylvie Guillem he seeks out a new contemporary dance path to fulfil, being still full of glorious physical vigour and still well under 40. But it turns out to be about wise investment.
Guillem invested long ago in blue-chip stock
, William Forsythe, Mats Ek, Akram Khan and Russell Maliphant, the choreographers with whom she now extends her stellar career into her mid-forties. Acosta hasn't invested so wisely.
The London Coliseum this week shows a revised version of the misguided show the Royal Ballet star produced last year for himself and the ballerina Zenaida Yanowsky called Premieres, whose emaciated choreography did not augur well for the handsome and amiable star's next career move from classical princes.
While Premieres Plus is once again short of real premieres, it is at least Premieres minus the worst two items of last year's show, substituted with barely more substantial work (as well as a litter of misspellings for Zenaida Yanowsky's name throughout the programme book).
So I can't pretend much more enthusiasm this time round than I did a year ago. There is the same skeletal overall theme of lovers separated by death, with nine dance and video numbers threaded together by woe and obscurantist lighting, the choreographic style abandoning ballet's upwardness - at which Acosta is so supremely talented - for reeling, writhing and fainting in coils.
At least Miguel Altunaga's solo, Memoria, is a display piece for Acosta's magnificent physique, flexibility and rhythmic communication that's more watchable than the dreadfully dim and self-absorbed George Céspedes solo from last year that it subs. But Altunaga, a Rambert dancer, is still very much in his choreographic infancy and (I'd guess) very much in awe of his Cuban idol. The piece, which he made two years ago with Acosta's input, is an ardent one of floor athletics reassuring Acosta that at 38 he still moves like an angel, as well as the b-boy of his youth, with backflips, headstands and whistling big jumps.
We gather from it nothing of what's going on inside that glossy body-beautiful: is the instinctively elegant gentleman who melts expressively when a woman needs him now turned entirely into a superstar absorbed in polishing his global image? Pavarotti got into this kind of tangle too. The perplexed note the dancer strikes with his last moves is right - count me one of the perplexed.
Acosta explains his purpose in the production's trailer
The statuesque Yanowsky has an accusatory, sparsely choreographed duet with Acosta by Will Tuckett which she used to dance with the Ballet Boyz, On Before, and a little solo created by her brother, Yuri Yanowsky (of Boston Ballet), combining kookie knock-kneed mime clown gestures with suddenly unleashed ballet grands jetés - in which she is so astoundingly, heart-stoppingly light in the air that you wish that was all she had to do. Just to jeter on as long as she likes.
Russell Maliphant's solo Two is one decent thing Acosta has reinvested in from last time, a solo in exceedingly low light that begins in virtual silence and virtual stillness, his arms practising statuesque lines like a swordsman shaping his feints, but gradually accelerating until your eyes blur to watch the arms slashing at a howling speed - when suddenly it stops. Acosta's superlative bare musculature looks magnificent in it, but his particular forte has never been snake-tongued speed so much as grand languor and yearning gestures. Those big, ready Cuban hands, that head that can't help arcing with unconcealed emotion - he's a romantic, not an experimenter in motion like Guillem.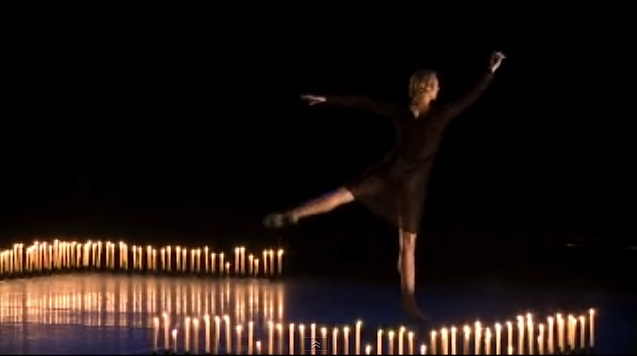 The second half has spent all its money on candles and video. The sound of rain beats our ears, and Yanowsky in a saggy little black shift (pictured above) performs a solo by Kim Brandstrup called Footnote to Ashton (the weaker of two such "Footnotes" he made in 2005, the other being for Alina Cojocaru and Johan Kobborg). She arches needily backwards in the midst of hundreds of lit candles, enough to fill a small Catholic cathedral with guilty lust, while Magdalena Kozena's spice-rich soprano coos Handel's swooning "Per te lasciai la luce" (For you I left the light). Context is all. This solo looks drippy in such a downbeat evening, though it is better than that.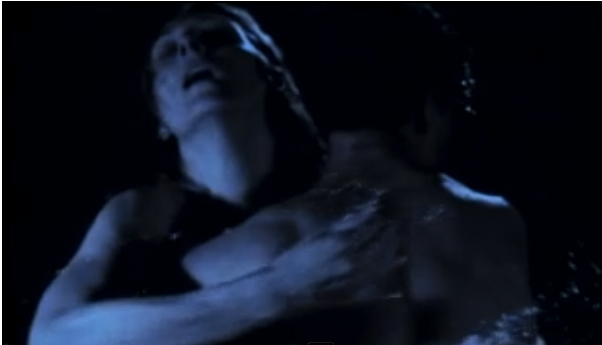 Some vast video close-ups of the two dancers, naked and showered slo-mo with water, blowing raspberries with blubbery lips, clutching each other orgasmically, do nothing to enhance the duets, treacly or fashionably violent, that follow. A silent chorus in black clothes walk portentously through from time to time, leaving behind spotlit circles for Acosta to occupy. Eventually the chorus - the well-tuned Pegasus Choir in London, others elsewhere - sing an easy-listening motet a cappella, while Acosta contemplates Yanowsky's lithe, collapsed body.
There are several underemployed talents in UK choreography who might give Acosta more worthwhile things to dance and us more rewarding things to watch: Henri Oguike for snappy vigour, Liam Scarlett for neo-romantic classicism, Matthew Hawkins for theatricality, Kenrick Sandy for hip-hop drama, being a few examples.
Explore topics
Share this article