Sadler's Wells Theatre, 2012-13 Season |

reviews, news & interviews
Sadler's Wells Theatre, 2012-13 Season
Sadler's Wells Theatre, 2012-13 Season
A new Sleeping Beauty from Matthew Bourne, San Francisco Ballet in a rare visit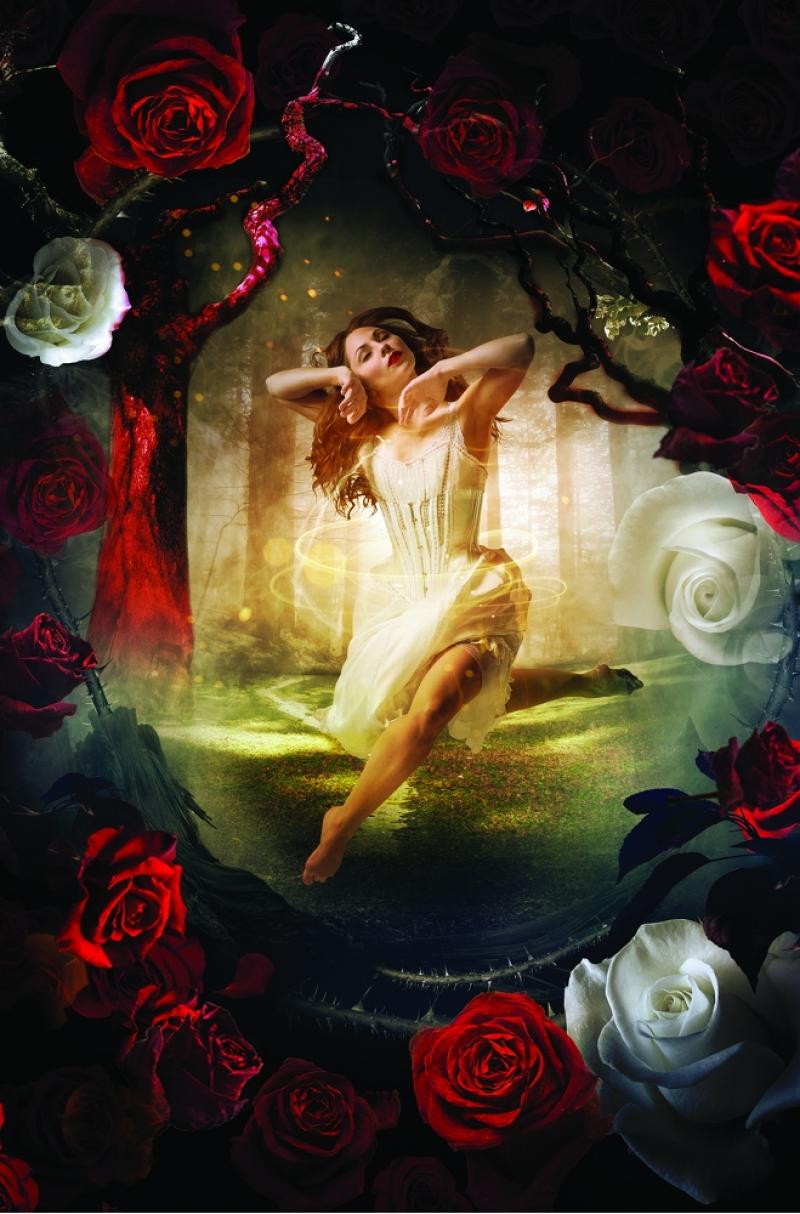 A new Sleeping Beauty from the iconoclastic dance showman Matthew Bourne headlines Sadler's Wells Theatre's new season. Climaxing a year of celebrating Bourne's engaging talent - his Play Without Words plays the Wells' summer, following a tour of early career highlights - this production offers a grown-up alternative to the record-breaking Christmas show The Snowman at the Peacock Theatre once again for the 15th year.
San Francisco Ballet's visit in September with a generous season is another news-maker, and there's a return for Akram Khan's superb
DESH
, whose second run was postponed after he was injured earlier in the year.
The venue's traditional welcome of established European contemporary dancemakers and leading British companies is maintained with visits by Sasha Waltz, Anne Teresa de Keersmaeker, Batsheva, Paco Peña and Philippe Decouflé, and autumn seasons from Rambert and Birmingham Royal Ballet.
The season launches with another Bourne connection, a showcase for young choreographers selected by his New Adventures Choreographer Award.

7 September, New Adventures Choreographer Award: Showcase, Sadler's Wells Theatre
James Cousins is the winner of the inaugural New Adventures Choreographer Award (NACA) launched by Matthew Bourne. The evening features three world premieres, two by Cousins, one by runner-up Tom Jackson Greaves
8-15 September, British Youth Opera, The Bartered Bride / A Night at the Chinese Opera, Peacock Theatre
British Youth Opera celebrates its 25th anniversary with two new productions in association with Southbank Sinfonia. Smetana's comic masterpiece about an arranged marriage thwarted by love, and Judith Weir's colourful depiction of China in the time of Kublai Khan and Marco Polo.
13-14 September, Kassys, Cadavre Exquis, Lilian Baylis Studio
A "cadavre exquis" is a poem written by several poets, without knowing what the others have written. The first writer composes a line of poetry on a piece of paper, then folds the paper so that only the last word is visible. The second writer continues, guided by that last word, and so on. Four theatre companies have come together to create a live Cadavre Exquis on stage: Kassys theatre company (Holland), Nature Theater of Oklahoma (US), Tim Crouch (UK) and Nicole Beutler (Germany / Holland).
14-23 September, San Francisco Ballet, Three Mixed Bills, Sadler's Wells Theatre
San Francisco Ballet has a worldwide reputation for its vast repertory. Three programmes over two weeks present some of its most popular works of recent years, including three ballets by Royal Ballet alumnus Christopher Wheeldon. Programme A features Edwaard Liang's abstract ballet Symphonic Dances, George Balanchine's Divertimento No.15 and Wheeldon's Number Nine. Programme B: Wheeldon's Ghosts, Ashley Page's Guide to Strange Places and Helgi Tomasson's Trio. Programme C: Mark Morris's Beaux, Yuri Possokhov's RAkU and Wheeldon's Within the Golden Hour.
20 September-13 October, ZooNation Dance Company, Some Like it Hip Hop, Peacock Theatre
Return of the highly praised streetdance show, ahead of its first UK tour. With a nod to Billy Wilder's film and Shakespeare's Twelfth Night, it tells a comical tale of love, mistaken identity, cross-dressing and revolution; all played out in ZooNation's trademark style of hip hop, comedy and physical theatre.
28-30 September, Sasha Waltz & Guests, Continu, Sadler's Wells
Berlin-based company founded in 1993 known for its innovative choreographic musical theatre performances. Continu is a full-length dance performance with 24 dancers partly inspired two major museum-based projects, David Chipperfield's Neues Museum in Berlin and Zaha Hadid's MAXXI in Rome.
2-9 October, Akram Khan Company, DESH, Sadler's Wells
Second run for the Olivier Award-winning DESH, a large-scale one-man exploration of his "homeland", moving between Britain and Bangladesh with designs by Tim Yip.
11-13 October, Cedar Lake Contemporary Ballet, Sadler's Wells
New York based company Cedar Lake Contemporary Ballet makes its highly anticipated UK debut, presenting three UK premieres: Hofesh Shechter's Violet Kid, Alexander Ekman's Tuplet and Crystal Pite's Grace Engine.
16-20 October, Rambert Dance Company, Labyrinth of Love/ Sounddance/ Roses/ Dutiful Ducks, Sadler's Wells
Irish choreographer Marguerite Donlon makes her Rambert debut with Labyrinth of Love, alongside Merce Cunningham's Sounddance, Paul Taylor's Roses and Richard Alston's Dutiful Ducks. Live music is provided by the Rambert orchestra.
18-20, 25-27 October, Jonzi D, Lyrikal Fearta - Redux, Lilian Baylis Studio
Jonzi D returns to the stage with two programmes of works made up of a decade of work. Programme A features vintage Jonzi; Guilty, Shoota, Safe, Aeroplane Man and Silence the Bitchin'. Programme B includes a new commission.
23-27 October, Birmingham Royal Ballet, Opposites Attract & Autumn Celebration!, Sadler's Wells
Two ballet programmes: Opposites Attract features three modern ballets by Jessica Lang, David Bintley and Hans van Manen; Autumn Celebration! presents Joe Layton's The Grand Tour, Bintley's new Olympics ballet Faster Higher Stronger, and Ashton's The Dream.
29-31 October, Russell Maliphant Company, The Rodin Project, Sadler's Wells
Inspired by the works of the great French sculptor Auguste Rodin, return of award-winning choreographer Russell Maliphant's latest work which premiered earlier this year.
2-4 November, Philippe Decouflé Company DCA, Panorama, Sadler's Wells
Surreally imaginative French choreographer, dancer, mime artist and director shows his latest piece, Panorama, using materials from 30 years of repertoire, including his famous 1986 Codex with its army of flipper-equipped microbes.
5-9 November, Rosas, En Atendant / Cesena, Sadler's Wells
Anne Teresa De Keersmaeker and her company Rosas return to Sadler's Wells with two of their most recent works. Cesena is a celebration of dawn, while En Atendant captures the merging of twilight into night. Both involve choral singing. Pre-show Director's Conversation (live subtitling): Tuesday 6 November
7 & 8 November, Toni Jodar, Modern Dance Speaks!, Lilian Baylis Studio
Toni Jodar explains the history of dance through the medium of dance itself using a combination of performance and storytelling. This humorous work was first presented a decade ago and has appeared in a wide range of venues, including schools, museums, theatres and universities.
12 & 13 November, Jasmin Vardimon Company, FREEDOM, Sadler's Wells
Sadler's Wells Associate Artist Jasmin Vardimon returns with the London premiere of her new work, FREEDOM, a full-length dance theatre production
15 & 16 November, Alias, Sideways Rain, Sadler's Wells
Contemporary dance company based in Geneva led by choreographer and director Guilherme Botelho makes its UK debut in a work for 16 dancers, set to a hypnotic score by Mexican artist Fernando Corona (best known as Murcof), it contains some nudity.
19-21 November, Batsheva Ensemble, Deca Dance, Sadler's Wells
Batsheva Ensemble is the younger branch of Israeli contemporary dance group, Batsheva Dance Company, led by artistic director Ohad Naharin - they have been described as "acrobats of God" (San Francisco Chronicle). Deca Dance is a constantly evolving medley selected from Naharin's creations of the past 20 years. Touring the UK 24 October (Edinburgh) to 24 November (Plymouth). Full schedule can be found at www.danceconsortium.com
23 November −1 December, Paco Peña Flamenco Dance Company, Quimeras, Sadler's Wells
Celebrated guitarist, composer, dramatist and producer Paco Peña presents his 2010 work Quimeras, directed by Southbank Centre artistic director Jude Kelly, telling the story of a group of migrants who have come to Andalusia from Africa in search of work
28 November-6 January, Birmingham Repertory Theatre, The Snowman, Peacock Theatre
A 15th year for the traditional Christmas family entertainment based on Raymond Briggs' classic book about a boy who takes a night-time flight with a snowman. Featuring Howard Blake's "Walking In the Air", performed by a live orchestra, choreographed by Robert North and directed by Bill Alexander.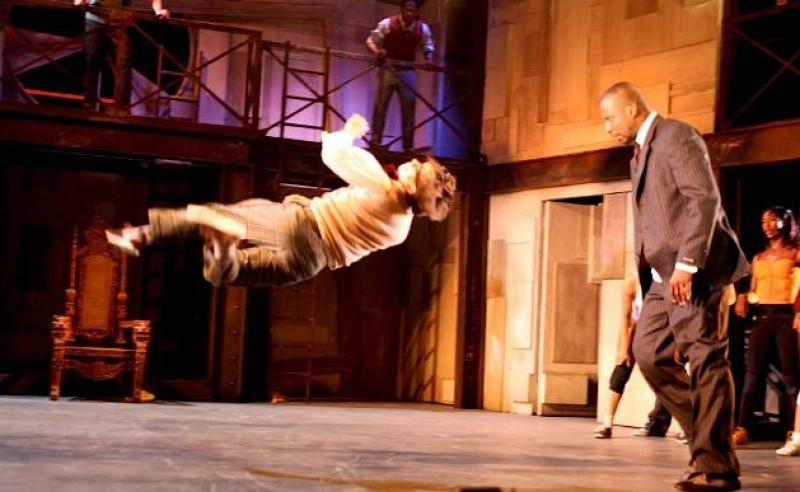 2 December, ZooNation Dance Company, ZooNation 10th Anniversary, Sadler's Wells
ZooNation Dance Company celebrates its 10th anniversary with a gala night of extracts from ZooNation's West End show Into the Hoods and its subsequent hit Some Like It Hip Hop. Over 200 hip-hop dancers take part, and the foyers will be packed with DJs, freestyle circles and 10 years of ZooNation in photography.
4 December-26 January 2013, New Adventures, Matthew Bourne's Sleeping Beauty, Sadler's Wells
New Adventures' 25th year of celebration culminates with the world premiere of Matthew Bourne's latest re-imagining of a ballet classic, the third in a Tchaikovsky trilogy that has already shown Nutcracker! and Swan Lake. Bourne's production introduces Aurora at her Christening in 1890, the year the great ballet was created, a time when fairies and vampires fed the gothic imagination, and them moves the story through the ages to the modern day. Featuring designs by Olivier Award-winners Lez Brotherston (set and costumes), Paule Constable (lighting) and sound design by Paul Groothuis in specially recorded surround sound.
20-31 December, Travelling Light & Bristol Old Vic, BOING!, Lilian Baylis Studio
In collaboration with Champloo Dance Company, Travelling Light and Bristol Old Vic have created an energetic and enchanting piece of children's dance theatre combining comedy, acrobatics and breakdance. Set on Christmas Eve, BOING! captures the excitement of waiting for Santa to arrive on the most magical night of the year.
Explore topics
Share this article