CD: Nick Lowe – The Old Magic |

reviews, news & interviews
CD: Nick Lowe – The Old Magic
CD: Nick Lowe – The Old Magic
From pub rock to bar-stool crooner: the cult singer/songwriter returns
Wednesday, 07 September 2011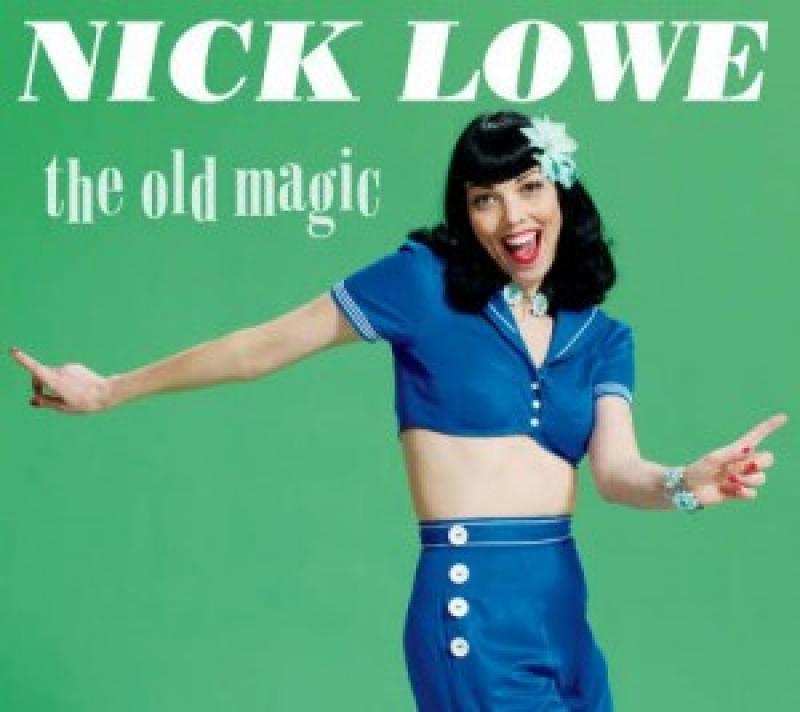 Nick Lowe is truly the Zelig of rock. The erstwhile son-in-law of Johnny Cash, a pivotal figure in the history of punk and pub rock. Recently I was watching a DVD of the David Essex movie Stardust – there are worse guilty pleasures – and up popped the Damned's one-time producer Basher Lowe doing a blink-and-he's-off cameo. But never mind the past.
At the ripe age of 62 he has made a damn fine record, full of simple, plaintive melodies and, most of all, lyrics that slice into the very core of being human and having feelings.
I recently reviewed the new album by Bombay Bicycle Club and had no idea what they were singing about. The tunes were great but the words were often an indecipherable babble. No such issue here. On The Old Magic every syllable is crisply crooned, every meaning easy to grasp. The stunning opener "Stoplight Roses" finds Lowe reflecting on someone vainly trying to make amends with a cheap bunch of roadside flowers: "You've broken something this time stoplight roses cannot mend". The pared-down break-up anguish on the haunting "House for Sale" is all too achingly clear: "Take a look inside, this is where love once did reside".
If you admire Richard Hawley you will adore The Old Magic. Lowe draws buckets of inspiration from a similar well, one where Nashville, soul and rock's R&B roots melt into one. Eat your heart out Conway Twitty, there is regret, pain and sparse beauty by the truckload here, including an exquisite cover of old mucker Elvis Costello's "The Poisoned Rose". There are also lovely flashes of wit and optimism. In "Checkout Time" he celebrates still being around when he did not think he would make it to 30. Not so sure about the cruise ship cha-cha-cha of "Somebody Cares for Me" but the rest of The Old Magic is so refined we can allow this pre-eminent silver fox the occasional easy-listening lapse.
Watch Nick Lowe perform "So It Goes"
Share this article