theartsdesk Olympics: Suspense and Sensuality in Ozon's Swimming Pool |

reviews, news & interviews
theartsdesk Olympics: Suspense and Sensuality in Ozon's Swimming Pool
theartsdesk Olympics: Suspense and Sensuality in Ozon's Swimming Pool
Just what lies beneath the shimmering surface in François Ozon's erotic thriller?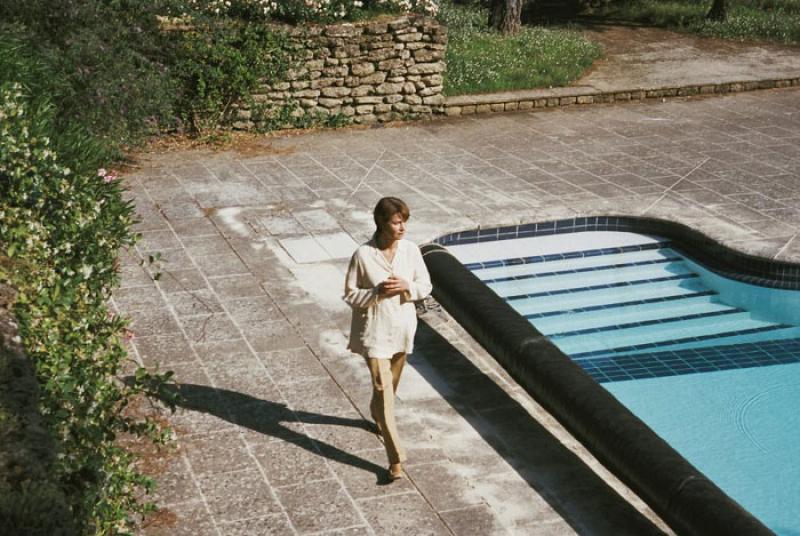 Sink or swim? Charlotte Rampling in 'Swimming Pool'
As a director François Ozon perpetually confounds, with a string of diverse films to his name (the intense 5X2 and the gambolling Potiche to name but two) and this effort from 2002 is characteristically capricious - is it crisp, contemplative drama, eroticism or thriller? In Swimming Pool former provocateur Charlotte Rampling finds her peace shattered, her sensuality re-awakened and her robust beauty upstaged by the brazen Ludivine Sagnier.
Swimming Pool tells the story of artistically frustrated crime writer Sarah (Rampling) who retreats to France at the behest of her greedy publisher and reluctant lover John (Charles Dance), who owns a house there. She visibly relishes the solitude, the local sights and flavours, quickly beginning work on a new novel which apparently promises to be "quite funny" (she's so brittle and humourless that it seems highly unlikely). Although the arrival of John's wild-child daughter Julie (Sagnier) sends ripples through her idyll, the ruthless scribe is enthralled and plunders Julie's antics for material, before things take a dark and then bewildering turn.
A swimming pool is at the centre of the action and eventually becomes the scene of a crime. Sarah's bedroom overlooks it and it's from there she begins to observe troubled nymph(o) Julie who spends half the movie in a state of undress: lounging poolside or cavorting with truly grotesque suitors. There's a spot of swimming but the most athletic efforts here are of the lusty or murderous variety. Swimming Pool dares you to dip a toe in its apparently cool, calm waters but, be warned, things are far hotter than they seem.
Watch the trailer for Swimming Pool