Who On Earth Was Ford Madox Ford?, BBC Two |

reviews, news & interviews
Who On Earth Was Ford Madox Ford?, BBC Two
Who On Earth Was Ford Madox Ford?, BBC Two
The lively story of the author of Parade's End is revisited
Sunday, 02 September 2012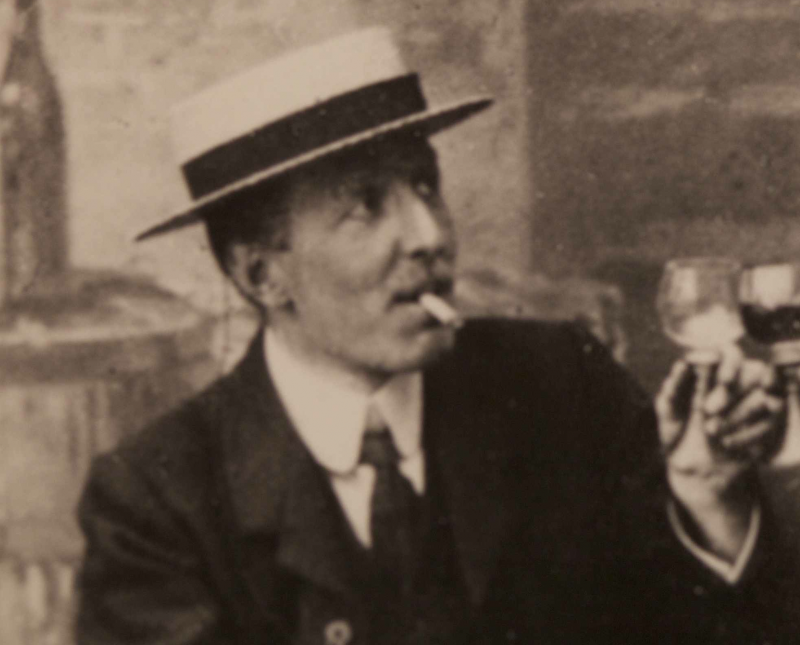 Writer, lover, soldier, bon viveur: who on earth was Ford Madox Ford?
The verdict may still be out on the BBC's lavish unfolding drama, Parade's End, but it's already done one thing: to bring the name of its writer, Ford Madox Ford, back from the (relative) oblivion where it has been since his death in 1939 (not least thanks to a script from Tom Stoppard).
The novel for which he is best known,
The Good Soldier
(with its immortal opening line, "this is the saddest story I have ever heard"), has always hovered on various lists of best-ever books, but often rather in the lower ranks. With
Who On Earth Was Ford Madox Ford?
, a
Culture Show Special
fronted by Alan Yentob, the details of a rich life, sometimes unconventional for its time, emerge at last.
In 1919, the writer changed his name from its German-sounding original, Ford Madox Hueffer, choosing his new moniker after his maternal grandfather, the Pre-Raphaelite painter Ford Madox Brown. That sense of "association" seems typical for him as an individual: Ford was on the edge of the most eminent intellectual company of his generation - a list of names of those with whom he worked as editor and publisher, first at the pre-World War I The English Review, and post-war at The Transatlantic Review, reads like a roll-call of 20th-century literature in the English language. His closest literary collaborator (they wrote novels together) may have been Joseph Conrad, but HG Wells, Thomas Hardy, DH Lawrence and Henry James all feature in his story, as from a later Paris decade do Ernest Hemingway, and the giants of modernism, Ezra Pound, James Joyce and Wyndham Lewis.
His emotional life was turbulent, with at least five relationships with variously wives or lovers
His emotional life was turbulent, with at least five relationships with women charted here, variously wives or lovers. Periodic relocations found him in parts of the English countryside (gloriously caught in rather lonely visuals in the programme), through spa-town pre-World War I Germany (the setting for The Good Soldier), doing short and unlikely military service on the Somme, then in Paris, Provence and New York, to name only a few of his peregrinations. Yentob made it to all of them, and told the story from director Rupert Edwards without over-intrusion into its narrative (disclaimer here: this reviewer collaborated previously with both on the Imagine film The Trouble with Tolstoy).
The archive footage really struck, too, collected from everywhere that featured in Ford's life, most notably the Somme, surely the crucial experience that changed the perceptions of his generation from how life was before, to how it would be after. Simon Russell Beale voiced Ford's words with empathy. John Simpson spoke very perceptively about Ford's self-deprecating and even self-saboteuring personality (and the escape from emotional tribulations that saw him enlist, despite being old enough - and portly enough - to have avoided it).
Ford had to write prolifically for a living, producing a huge number of books, not unlike his contemporary, Edward Thomas, for the money. He achieved affluence only later in life (and even then a very sizable wodge of cash blew away by mistake into a French river). He also wrote about food, and one sensed here a rich, even gluttonous strand typical of his times. Chef Rowley Leigh recreated a "lenten meal" following the writer's instructions which seemed far from "austere", as Ford termed it.
Hermione Lee described Ford as "consumed with the idea of love", and his five serial life-partners defined the story. Childhood sweetheart Elsie, who eloped with him from her disapproving parents, and married him by forging their ages, was followed by novelist and literary socialite Violet Hunt, a troubled relationship that he escaped to go to war. After he was invalided out, there was Australian painter Stella Bowen, who gave birth to his daughter, the only child alluded to in the film (it would have been interesting to have learnt more of her fate). Number four was Jean Rhys who, like so many others Ford advised on her writing, and who in turn depicted him, far from flatteringly, in her novel Quartet. His final partner was American painter Janice Biala, with whom he spent the last years of his life between America and France - his grandfather Ford Madox Brown's The Last of England (pictured above right) was used to illustrate Ford's own emigration. He died in Deauville in June 1939, less than three months before another war would convulse the continent.
You could say that Ford is more of a writer's writer, but the popular success of Parade's End in America was dramatically greater than in his homeland, and he remains an ongoing subject of academic study there. "No novelist of this century is more likely to live," Graham Greene would write in tribute. Who On Earth Was Ford Madox Ford? made a good case for reviving interest not only in his life, but also in his work, and reinstating him into the pantheon of writers of his generation.
The list of those with whom Ford worked as editor and publisher reads like a roll-call of 20th-century literature
Explore topics
Share this article