CD: Suzanne Vega - Close-Up Vol 4, Songs of Family |

reviews, news & interviews
CD: Suzanne Vega - Close-Up Vol. 4, Songs of Family
CD: Suzanne Vega - Close-Up Vol. 4, Songs of Family
Songstress concludes back-catalogue reboot with a pleasing return to folky roots
Thursday, 20 September 2012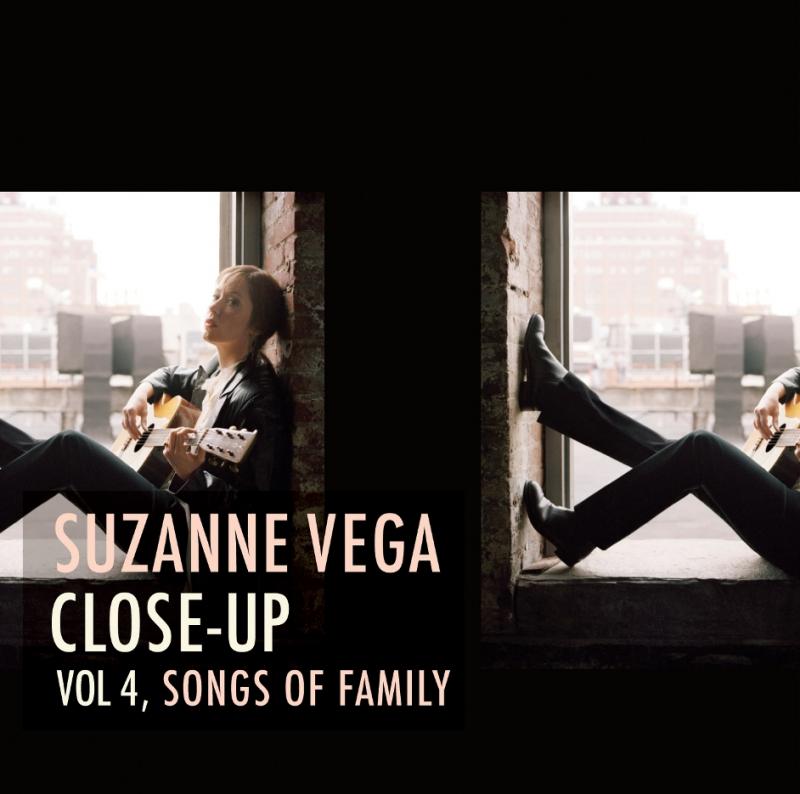 Keeping it in the family: Suzanne Vega
It's been 27 years since Suzanne Vega began pressing her almost fey coffee-shop songbook on a receptive global audience. The albums came out at a measured lick – seven by 2007 - each making a successively smaller impression on the charts. Then two years ago she went back and embarked on Close-Up, a four-album project to rethink her entire back catalogue. On each release she partitioned the songs along thematic lines.
The first volume dealt with love, the second people and places, the third something called "states of being" and with Volume Four she rounds off the project with
Songs of Family
. Family in this case includes not only parents, siblings and children but ex-husbands.
For those who – perhaps heretically – reckon Vega never surpassed Suzanne Vega or Solitude Standing, it is salutary to hear later and arguably lesser songs stripped down and - consequently - beefed up. There's nothing here from those two early releases, but two each from the five albums that followed, plus the single "Rosemary" from 1999, the first two songs she ever wrote (both in her mid-teens) and a curio from 2008 called "Daddy Is White" inspired by her discovery that the Puerto Rican man who raised her was not her birth father. Soupy electronic backing separate it from most of the rest of a set foregrounding Vega's folky picking style, with discreet ornamentation from her small band.
What the project's conclusion suggests is that, from Days of Open Hand (1990) onwards, Vega never really abandoned the familiar patch trodden by "Luka" and "Tom's Diner" after all. It was just the arrangements that cluttered things up. Here "Tired of Sleeping" and, from 99.9F˚, "Bad Wisdom" sound pleasantly unshackled and free just to be themselves. Nearly three decades on, Vega is back where she started - kept just the right side of winsome by dark lyrical acuity and a gift for angular melodies. Having got all that off her chest, the question now is - what next?
Vega is kept just the right side of winsome by dark lyrical acuity and a gift for angular melodies
rating
Explore topics
Share this article