Grizzly Bear, O2 Academy Brixton |

reviews, news & interviews
Grizzly Bear, O2 Academy Brixton
Grizzly Bear, O2 Academy Brixton
Oddly named Brooklyn four-piece show how to make Prog Rock cool
Grizzly Bear: a surprisingly hefty sound
If Grizzly Bear's name is unfamiliar to you, you'll certainly know some of the indie-folk bands they've influenced. These include Bon Iver and Fleet Foxes, two of music's more unlikely recent successes. Brooklyn's Grizzly Bear never seemed to want that mass appeal. This autumn they followed 2009's melodic Vecktamist with the rather more difficult Shields, whose songs suggested they might sound better live.
Last night a 5000-strong crowd at the Brixton Academy was hoping so.
The audience may not quite have been hipsters but most were modish, educated-looking youngish men and women. By the end they were lapping up Grizzly Bear's performance which, as hoped, had pushed boundaries. And yet not all was as expected. The music no longer seems to be indie folk-rock, but rather has grown into as progressive a rock sound as Pink Floyd's in the early Seventies.
Boy, did Bear's drums give the bottom-end some ballsThe four band members, including drummer Christopher Bear, all played at the front of the stage. Bear's drum kit was positioned at an angle so he faced the others. Main man and birthday boy Ed Droste (turning 34) was second left. To his right guitarist Daniel Rossen also took a number of lead vocal duties, occasionally moving behind an electric piano. But although none of the others moved about much, they were still far less static than their reputation had suggested. Sometimes stage presence is just about moving the right amount, which they did. Immediately behind the foursome was additional keyboard player, Aaron, and behind him a display of paper lanterns that moved up and down throughout the show. The stage was lit by plentiful coloured spotlights and strobes.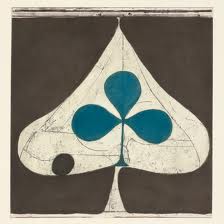 The first half-dozen songs merged into a swirl of unusual rhythms, interwoven vocal lines and effects-driven guitars. The five players produced a surprisingly hefty sound. It may have been a little muddy around the mid-range and you could barely make out anything Droste said between songs, but boy, did Bear's drums give the bottom-end some balls. Therefore it was odd how subdued the crowd remained for the first half-hour, but when they did start to get vocal it was as if there had been a building intensity waiting to be released. It came at a strange moment. "Ready, Able" was probably the least interesting song we had heard so far, but it was followed by an eruption of applause.
Now those in the stalls started to wig out, nodding trance-like though the well-chosen pieces in the second half. This section started with "I Live With You" and ended with the epic "Sun in Your Eyes". Unlike the first half, these tracks all had a strong individual identity. "Foreground" was lovely-sounding and "While You Wait For the Others" eerie and spiky, while there was also a rousing reading of their best-known song "Two Weeks". I'd assumed that would be the final encore, but instead they ended with a delicate acoustic reading of "All We Ask", with Bear moving a snare drum centre-stage and bass player Chris Taylor leaning in to add falsetto vocals. Going unplugged may now be a pretty familiar way to end a concert, but it still takes something special to make a large sold-out venue feel like a small club.
It's such abilities that make Grizzly Bear loveable. They might not be well-known over here, but in the US Grizzly Bear have reached that irritating point where celebrities flap around them to demonstrate their sophistication. But it's with good reason. As they showed last night, the boys might be increasingly challenging listening, but they're the real deal.
Watch Grizzly Bear performing "Two Weeks" on Later with...Jools Holland
Those in the stalls started to wig out, nodding trance-like though the well-chosen second half
rating
Explore topics
Share this article