Radio Rewrite, Royal Festival Hall: The Rock Review |

reviews, news & interviews
Radio Rewrite, Royal Festival Hall: The Rock Review
Radio Rewrite, Royal Festival Hall: The Rock Review
Spot That Tune with Reich and Radiohead world premiere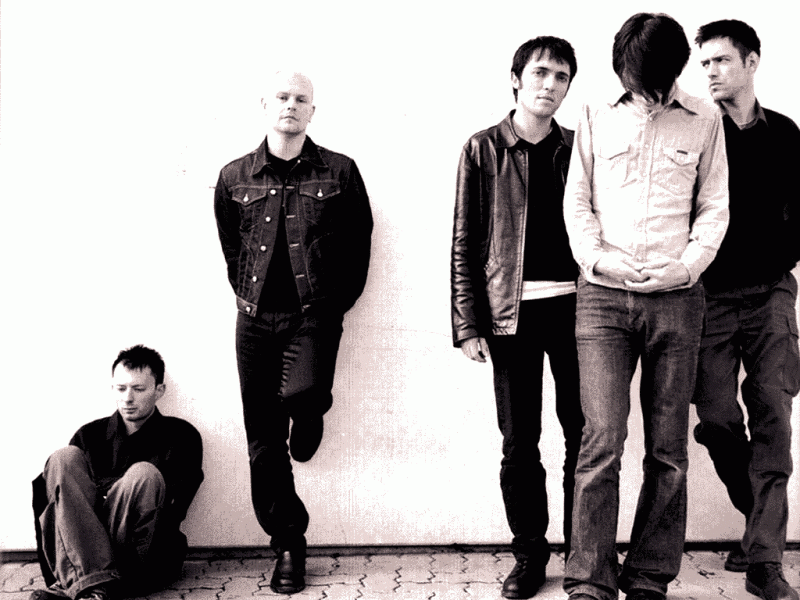 Radiohead: rewritten by Reich
Like a piece of conceptual art, it may be the idea rather than the actual music that is the most significant thing about the world premiere last night of Steve Reich's Radio Rewrite. There will be a hundred times more people discussing the fact that Reich has taken on Radiohead than actually listening to it. Rather than variations, it's a 16-minute piece performed by the London Sinfonietta in which elements of a couple of Radiohead songs are referred to, often obliquely.
Chords are shuffled around, but snatches of melody survive. It was a bit peek-a-boo and
Spot That Tune.
The first, third and fifth parts were faster and more recognisably Reich, and were loosely based on "Jigsaw Falling Into Place" (from In Rainbows), while the slower, more sinuous and melodic second and fourth sections used the better-known "Everything in its Right Place". The latter has flashes of real beauty, over enjoyably dissonant chords, but as a whole isn't entirely satisfying. Reich is more a rhythm guy and the slow parts at times left a queasy impression – like someone painting a strange coloured rose on top of a Mondrian or a Bridget Riley.
The whole evening felt like an event
Much of the pleasure of Reich is in the Rubik's cube nature of the music, but somehow the two pianos didn't seem to totally sync with themselves or with the strings and bass. You can't blame composers for wanting to widen their palette, but his more collaborative pieces such as Three Tales seem to have to carry too much information. Reich's works that have the most clarity seem to work best, illustrated by the instrument-free Clapping which landed like a cultural bomb in 1971 and opened the evening. It still sounds utterly fresh.
Electric Counterpoint for solo electric guitar, written for Pat Metheny, was presumably chosen because of the electric guitar/rock connection. Cool, besuited guitarist Mats Bergström gave a good impression of Metheny, playing against a pre-recorded tape – and the piece was Reichian at his best in its African pop influenced repetitive elegance. 2x5 featured a doubled-up rock group line-up with two basses, guitars and kit drum but was neither heavy, funky or rocky and as "chamber music for rock musicians" the result felt strangely bloodless and anodyne. After Radio Rewrite, we were mercifully back with Double Sextet, shifting energy, pulses and dynamism, with a touch of Piazzolla-style Nuevo Tango thrown in.
Still, the whole evening felt like an event. Pop started by being for dumb teenagers, then with Sgt Pepper went arty, and for years prog rockers like E.L.P., Yes and their ilk did versions of classical composers. Deep Purple wrote a Concerto for Orchestra, all aiming to give their work the kudos of classical music. These days the power balance has shifted so that composers like Glass do versions of Bowie or, now, Reich takes on Radiohead. Actually, the most instructive information in the programme was that Reich's masterpiece Music For 18 Musicians was released the same month as the 17-minute disco classic "Love to Love You Baby" by Georgio Moroder and Donna Summer – rather than going on about rock and classical music, perhaps we should really see Reich as "higher disco".
Rather than going on about rock and classical music, perhaps we really should see Reich as 'higher disco'
rating
Explore topics
Share this article