Scott & Bailey, Series 3, ITV |

reviews, news & interviews
Scott & Bailey, Series 3, ITV
Scott & Bailey, Series 3, ITV
Death, drama, drunkenness and hilarity in girl-power police saga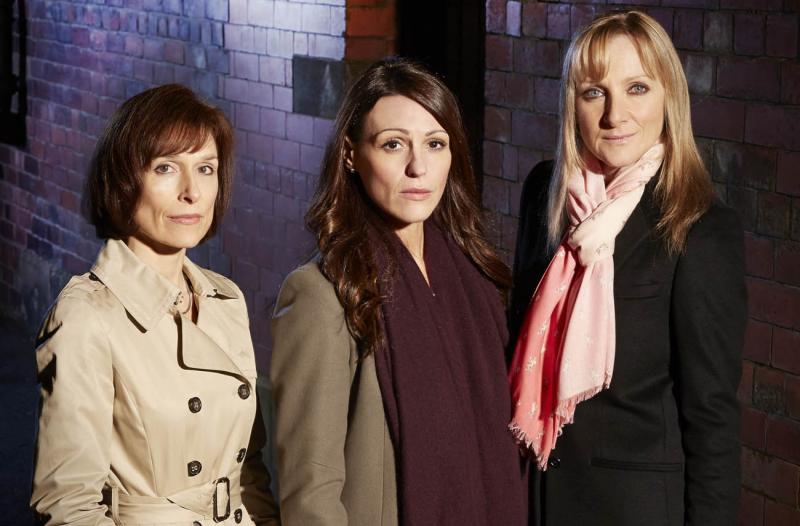 Amelia Bullmore as DCI Murray (left) with Suranne Jones (Bailey) and Lesley Sharp (Scott)
I don't know how accurate Scott & Bailey is as a portrayal of the daily experiences of policewomen, but screenwriter Sally Wainwright is enjoying herself hugely with the chaotic private lives of her protagonists. Quite a bit of this echoes back to the death of barrister Nick Savage (the ineffably sleazy Rupert Graves) in series two. He was DC Rachel Bailey's lover, though he'd failed to mention that he was already married with two children.
To heap insult on injury, she then discovered he'd had an affair with a juror during a court case.
Anyhow, in this mostly-retrospective episode, we saw Rachel (Suranne Jones, wearing a perpetually world-weary long face) having to cope with the fact that it was her brother Dominic who beat Savage to death, though the police internal affairs investigators had got the idea that he only did it after Rachel put him up to it. If they decided she did so, it would have been farewell to her glittering career in the Manchester Metropolitan Police. Meanwhile her crime-fighting partner Janet Scott (Lesley Sharp) was quietly trying to manage the slow disintegration of her own marriage, as husband Adrian (Tony Pitts) made plans to sell the marital home and leg it for pastures new.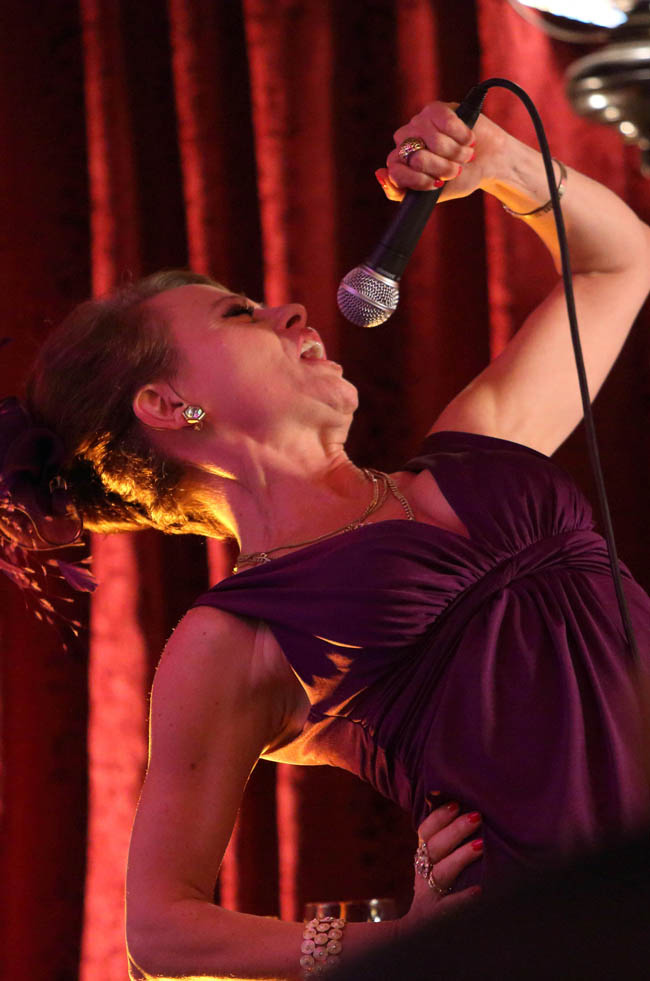 All this was surely excellent news for Manchester's law-breaking community, since the chances of anybody getting their collar felt with all this domestic turmoil going on among the rozzerettes must have been similar to the odds of winning the Euro-Lottery, but if nothing else last night's episode featured a heart-warming exhibition of constabulary-orientated girl power. This was not only via the enjoyably credible rapport between Scott and Bailey, who banter and bicker like long-lost twin sisters and love a few drinks and a natter, but also through a decisive intervention by their boss, DCI Gill Murray. She's played by Amelia Bullmore wearing her best stern-but-fair demeanour, with a hint of a twinkle in her eye which tipped you off to the fact that despite her dire warning to Rachel about the imminent train-wreck of her career, she would step up to the plate and swing the bat decisively when the moment arrived. As it duly did.
The killer scene, though, was the lengthy flashback to Rachel's wedding to Sean McCartney (Sean Maguire), a play-within-a-play featuring a starring role for Rachel's feckless and shambolic mother Sharon (Tracie Bennett, pictured above). While an appalled Rachel and sister Alison (Sally Lindsay) tried not to look, Sharon, barely contained within a mini-dress of horrifying brevity, commandeered the karaoke with bawling renditions of Queen's greatest hits, then was caught in flagrante in the car park by DCI Murray, being drunkenly shagged by Detective Constable Readyough (the aptly-named Tony Mooney). It expertly walked the line between anguish and hilarity, and chillingly summoned the ghosts of hangovers past.
The chances of anybody getting their collar felt with all this domestic turmoil going on must be similar to the odds of winning the Euro Lottery
rating
Explore topics
Share this article