Wiley, The Forum |

reviews, news & interviews
Wiley, The Forum
Wiley, The Forum
A triumphant homecoming show for grime pioneer and friends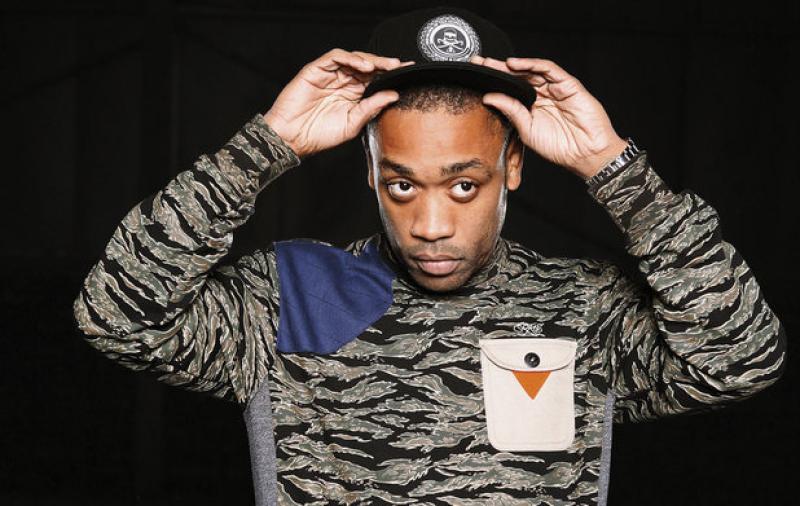 Wiley: the godfather of grime
It was a full house in Kentish Town for a homecoming show for grime pioneers Wiley, Skepta and JME. A far cry from the Sidewinder and Eskimo Dance parties that spawned so many of the scene's main players, instead this was a night that carried an air of triumph, a "we made it" moment that inspired explosive performances and a fantastically receptive audience.
Featuring a plethora of grime scene talent, from the up and comers, represented by the Azonto fixated Fuse ODG, who made the most of the stage space to whip the crowd into a skanking maelstrom, to appearances from scene veterans and hometown heroes Chip, Lethal Bizzle and Tempa T, whose ubiquitous hit "Next Hype" very nearly sparked a good-natured riot.
Godfather is no understatement when it comes to Wiley. He spawned grime as we know it today
Boy Better Know, the crew that is represented in force here tonight has always been a family affair, and JME, brother of co-headliner Skepta, wowed the audience with his crisp diction and laugh out loud punchlines. Leaping around the stage like a man possessed he genuinely seemed pleased to be there, a welcome change from similar artists whose studied insouciance and seeming lack of respect for their fans grates horribly.
Like the other acts he had the stage to himself, a ballsy move when you consider the vast majority of urban artists these days employ at least a hype man or a grimacing crew to keep the energy levels up; but the acts here last night kept the crowd engaged and pumping purely through an incredible amount of enthusiasm and good old fashioned chutzpah. Although the seemingly fully functional Iron Man suit that he appeared wearing halfway through the show might have also helped.
Skepta, the more successful of the two brothers in regard to the charts, was a lot smoother than his excitable sibling, his beats less low frequency wobble and more mainstream polish. He even employed a mic stand. His undeniable charisma and an appearance from the aptly named G Fresh kept up the pace for a crowd awaiting the godfather.
Godfather is no understatement when it comes to Wiley. He spawned grime as we know it today, and took it from the pirate radios and clandestine dances to the mainstream status it enjoys today. Quickly running through monster hits "Wearing My Rolex" and the poppier cuts from The Ascent, he unfortunately steered clear of the deeper and darker songs from the numerous Tunnel Vision mixtapes or early LPs that he was known for before his recent assault on the charts. Like all good artists he refuses to look back, and neither should we.