Mahan Esfahani, Wigmore Hall/Joseph Reuben, Petersham House |

reviews, news & interviews
Mahan Esfahani, Wigmore Hall/Joseph Reuben, Petersham House
Mahan Esfahani, Wigmore Hall/Joseph Reuben, Petersham House
Two young genre-breakers keep musical history from repeating itself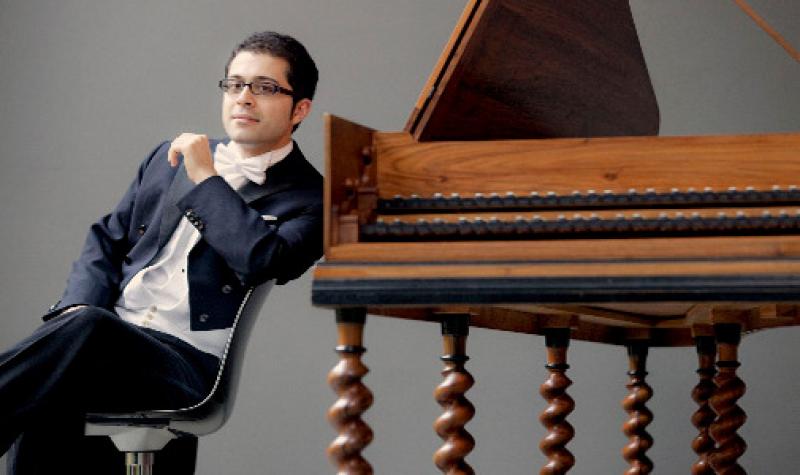 Mahan Esfahani: Never has the cat been put so cleverly among the early music pigeons
Old instruments have found young champions this week in two very different concerts and contexts. In the Wigmore Hall, Mahan Esfahani continued his persuasive rehabilitation of the harpsichord, showcasing not only the expressive range of the instrument itself but – more unusually – its repertoire, in music from Byrd to Ligeti.
Meanwhile out in Richmond young singer-songwriter Joseph Reuben took a string quartet on a stylistic journey, blending classical textures and processes with an indie-pop sensibility to create a thoughtful fusion.
Hailed by Esfahani as "the liberator of the harpsichord", William Byrd was a natural starting point for a recital exploring the full gamut of its history and capacity – a reminder of the back-story of an instrument whose contemporary concert-hall life too often begins with Bach.
A serious, virtuosic, two-finger salute to the fustier members of the early music mafia
His Hexachord Fantasia crafts a massive contrapuntal dialogue out of a simple opening gambit and it unfolded here with sonorous clarity (echoes of organ ringing in the Wigmore's dome). Digging deep into the syncopations that give the work its propulsive energy, Esfahani carved rather than painted his musical scene. The architectural lines of the Fantasia set the frothy embellishment of theme-and-variations John Come Kiss Me Now in elegant relief. So capricious, so maddeningly fluent were the shifts of mood, the virtuosic tantrums of semiquavers, that one felt rather sorry for John and his fickle mistress. Another stand-out in this first half was the immensely attractive Fantasia in A minor, once again animated by Esfahani's exuberant relish of the cross-rhythmic currents, with the drama further amplified by Byrd's own accidentals.
While dividing the programme chronologically gave us a clear path through the harpsichord's timeline, it would have been lovely to see the three Ligeti pieces which closed the concert – Passacaglia ungherese, Continuum, Hungarian Rock – interspersed among the Byrd and Bach. With such clear technical echoes and overlaps between these and their predecessors, juxtapositions might have set off Ligeti's keen wit and extraordinary ear for texture in a way that the more polite sequence of contrasts didn't achieve so keenly.
Programming aside however, these were a delight – a serious, virtuosic, two-finger salute to the fustier members of the early music mafia, putting the 1972 double-manual Robert Goble & Son harpsichord through its paces. From the ear-bending fugal play of the Passacaglia to the almost digital sonic otherness of Continuum, these are pieces whose technical challenges make no concession to practicality or physical limitations. Esfahani (pictured right) dispatched them with impressive control, but more importantly managed to keep our attention (and his own) on the drama of these epics-in-miniature.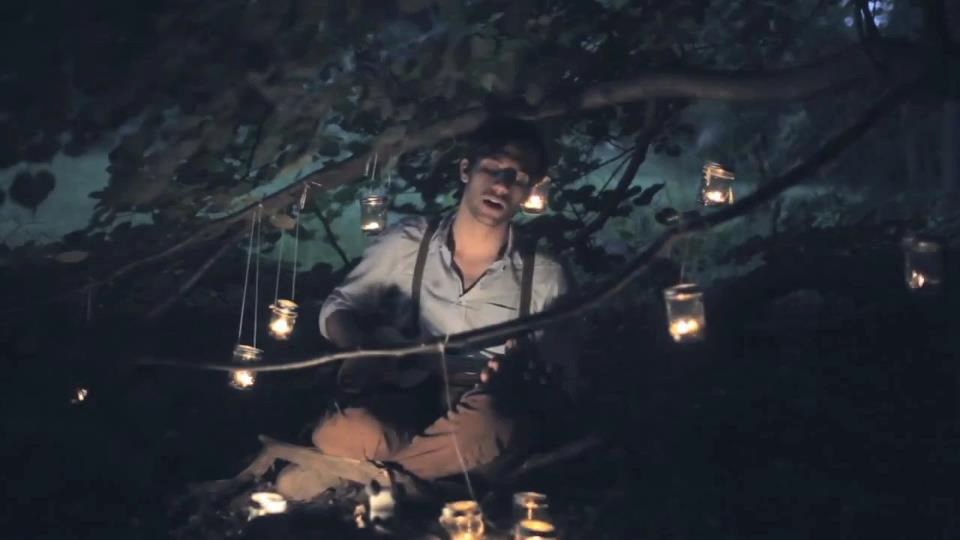 On the first properly summery evening of the year there can be few more glorious places to be than the gardens of Richmond's Petersham House. It's still privately owned, and attending one of the venue's increasingly frequent concerts or plays gives a rare opportunity to explore one of West London's most magical formal gardens. Framed in fruit trees and endless lawns, the ballroom forms an intimate concert venue, well suited to the crooning talents of Joseph Reuben (pictured left). This young composer's work spans everything from electro, film scores, acoustic and quasi-symphonic pop, and he even plays the ukulele.
There's still a rather affected awkwardness to his onstage persona, currently pitched somewhere between Highgate and hipster, but there's nothing wrong with the artfully frayed edges of his vocal delivery, nor the appealing richness of his orchestrations for piano and string quartet.
At his best in the more impassioned "Breaking an Empire" and "I Could Never", Reuben displays a release as a performer that he doesn't yet quite achieve as a composer. These feel like big, sprawling narrative tracks confined into a three or four minute pop framework. It would be great to hear him risk a more meditative, larger-scale project to see if his music could match in horizontal development what it already has in vertical density and instrumental layering.
Electronic additions supplement the textures of "New York" and "Death Dance" and add a rare strafe of grit to "Summer with Mikey", and the composer's default elegiac mood finds a natural balance and contrast in his thrumming ostinati that underpin so many of the numbers. There's more do-or-die emotionalism than a 19th century novel here, but if you're feeling brooding, or just in need of some big piano chords, then you might find what you're looking for in the talented young Joseph Reuben.
Reuben's work spans everything from film scores to acoustic and quasi-symphonic pop, and he even plays the ukulele
rating
Explore topics
Share this article