Reissue CDs Weekly: Public Image Ltd, Tom Robinson Band, Michael Chapman, Bobby Whitlock |

reviews, news & interviews
Reissue CDs Weekly: Public Image Ltd, Tom Robinson Band, Michael Chapman, Bobby Whitlock
Reissue CDs Weekly: Public Image Ltd, Tom Robinson Band, Michael Chapman, Bobby Whitlock
What Johnny did next, punk-era agit rock, lost Seventies singer-songwriter and solo albums from sideman to heavy friends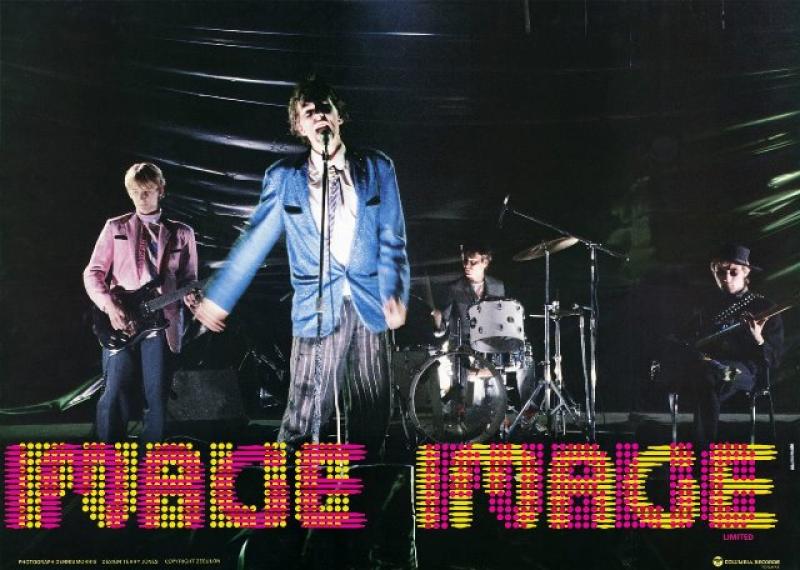 Public Image Ltd: solipsistic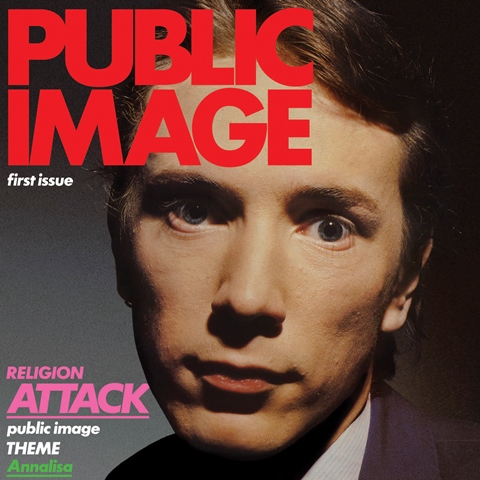 Public Image Ltd: Public Image – First Issue
"I'd like to kill Jimmy Savile, I think he's a hypocrite. I bet he's into all kinds of seediness that we all know about, that we're not allowed to talk about. I know some rumours." This bombshell comes 46 minutes into the hour-long interview on the bonus disc of this reissue of the debut album by Public Image Ltd, John Lydon's post-Sex Pistols combo. Recorded for the BBC in October 1978, it was edited for broadcast.
It's hardly surprising the former Johnny Rotten had strong views, but the real eye-opener is that this outsider figure – then such a bête noire – knew what the establishment was hiding and did not publicise it. Whatever the self-editing, his antennae were finely tuned. Musically, they were finely tuned too.
Public Image – First Issue hit the shops in December 1978, less than 12 months after The Sex Pistols' implosion. Lydon never hid his love for music that wasn't cut for or from the punk cloth. The interview takes in Peter Hammill and the uilleann pipes. Even so, the album was a shock. Not just for the ironic glossy-mag style packaging, but because it was so much further out than the trailer single, the relatively approachable "Public Image" (watch the video on the next page).
Heard now, the impactful yet patchy Public Image – First Issue doesn't hold together as an album. It was recorded and written at great speed. But it does cohere as a non-rock take on rock. Lydon remained an anti-singer, guitarist Keith Levine was about tonal colour and a sonic backdrop, bassist Jah Wobble nailed dub to the floor while drummer Jim Walker was rubbery, complementing Wobble's bounce. Lyrics weren't easy: "Annalisa" was about a real exorcism which resulted in death; "Religion" an attack on its subject. The title track, "Theme" and album closer "Fodderstompf" are solipsistic, analogous to bands singing about life on the road. "We only wanted to finish the album, with a minimum of effort, which we are now doing very successfully," chants Lydon contemptuously in the voice of The Goons' Eccles on "Fodderstompf". In the interview, Lydon doesn't explain why he wanted to portray his new calling card, and this landmark album, so demeaningly.
Tom Robinson Band: The Anthology 1977-1978
After The Sex Pistols' dismissal, EMI later picked up their ex-bassist Glen Matlock's new outfit The Rich Kids. They were a safer bet and never going to be controversial, but their arrival at the label was preceded by a band with the potential to be as headline-worthy as the Pistols. The leader of the Tom Robinson Band was outspoken, articulate and gay. They supported organisations like Rock Against Racism and had a clenched fist logo which screamed anti-establishment attitude. EMI signing them was obviously a reaction to the Pistols debacle. TRB's first single was the hardly revolutionary but fantastic pop-rocker "2-4-6-8 Motorway". Their next release, a live EP, included the sing-along "Glad to be Gay". TRB balanced issue-based material against standard rockers, a stance more-than evident on this collection of everything they made for EMI. Three CDs are supplemented by a DVD, with released material bulked out by masses of radio sessions, live recordings and the odd demo.
As well as that balance, what also comes through is their debt to both The Kinks (heard in "Glad to be Gay" and the music hall-isms of "Martin": pre-TRB, Robinson was in a band on Ray Davies's label) and, lyrically, Springsteen ("…Motorway"'s florid "whizz-kid sitting pretty on a two-wheeled stallion"). The main essay in the booklet comes up short: not discussing why the corporate EMI became their choice of home; failing to address why a safe, non-confrontational single was their debut; not digging into Todd Rundgren producing their second album and why members were shed before it. However, an amazing Granada TV documentary from 1978 is essential. The soul searching interviews and band meetings are interrupted by concerns about whether it's OK to wear a woman's dress for a lark.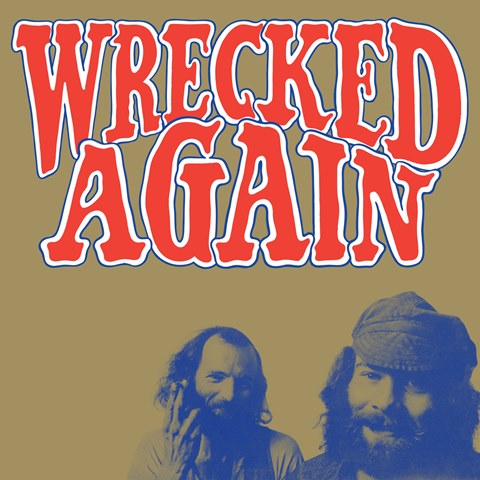 Michael Chapman: Wrecked Again
From an earlier EMI era than TRB and The Sex Pistols, Chapman was signed to their progressive imprint Harvest. Wrecked Again (1971) was his third and final album for the label. Recently, he's picked up the support of Sonic Youth's Thurston Moore and has been making a live comeback. Wrecked Again is an idiosyncratic album, fitting with Harvest's other mavericks like Kevin Ayers and Syd Barrett. It's produced by Gus Dudgeon, then also working with Elton John and sports orchestrations by Paul Buckmaster (John and David Bowie). Future Dire Straits man Pick (credited as Picque) Withers is on drums. All this suggests Chapman may have been a singer-songwriter primed for the mainstream, but drifting, depressive discursions like the title track mark him as akin to a more linear, downer-dosed Jimmy Webb affected by Kevin Coyne and "Prettiest Star" Bowie. "The First Leaf of Autumn" drifts by with clouds of David Axelrod strings and proto-Tom Verlaine guitar. "Night Drive" is beautiful. Although there's a couple of inconsequential country rockers, when it hits, Wrecked Again hits hard. A well-packaged reissue, with an insightful essay by Chapman's partner, Andru Chapman.
Bobby Whitlock: Where There's a Will There's a Way – The ABC-Dunhill Recordings
Whitlock's stitch in rock's rich tapestry is beside Delaney & Bonnie's. He was in their band, Eric Clapton's Derek & the Dominoes and played keyboards on George Harrison's All Things Must Pass. Compiled in their entirety here, his first two albums, Bobby Whitlock and Raw Velvet (both 1972) included appearances by Clapton and Harrison, as well as Delaney & Bonnie, sax man Bobby Keys, Carl Radle and Beatles' alumnus Klaus Voormann. After recording his first album at London's Olympic Studio, he crossed paths with The Rolling Stones. Their producer Jimmy Miller was behind Raw Velvet's boards. Both albums are saved from being footnotes by Whitlock's verve. Born in Memphis, he was schooled watching the musicians at Stax Studios. Proficient on keyboards and guitar, he crafted material that's much as expected: upbeat soul-based chuggers and gospel-influenced rock. Given the chance to express himself, Whitlock wasn't self indulgent. Like his oft-raw vocals, the music is straight to the point, Neither album is an earth shaker, but both are enjoyable, infectious and flab free. Those who dig All Things Must Pass and Layla and Assorted Love Songs also need this.
Watch the video for Public Image Ltd's "Public Image"
Heard now, the patchy 'Public Image – First Issue' doesn't hold together as an album
Share this article