Top of the Lake, Series Finale, BBC Two |

reviews, news & interviews
Top of the Lake, Series Finale, BBC Two
Top of the Lake, Series Finale, BBC Two
New Zealand-set small-town psychodrama concludes with more than one nasty surprise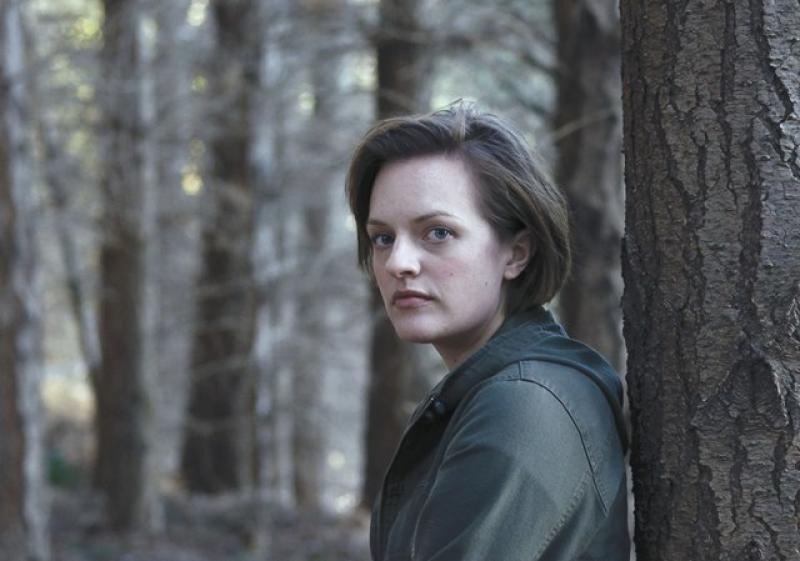 Elisabeth Moss as Robin Griffin in 'Top of the Lake': increasingly vulnerable the closer she comes to her past
"Everything you think you are, you're not," pronounced Holly Hunter's inscrutable GJ in the final episode of the chilly Top of the Lake. Certainties crumbled as the series progressed, with Elisabeth Moss's Robin Griffin discovering that almost everyone in the remote New Zealand town of Laketop had something they would prefer to hide.
Returning there to see her terminally ill mother, Griffin also found that what she had escaped was becoming far too close, threatening who she thought she was - and who she actually may be.
Top of the Lake
may have been framed around the search for a missing child, but it was about undercurrents and the waves they make.
The series didn't end unexpectedly, but its conclusion was still a nasty surprise. Creepy detective Al Parker (David Wenham: Faramir in the Lord of the Rings films) had been buzzing around Griffin, edging ever closer with weird overtures and power-play tactics which would have made most women run the other way at high speed. But back home from Sydney, she was sucked into and fascinated with the case of the missing, pregnant 12-year-old Tui Mitcham (Jacqueline Joe). Her own job as a detective should have been on hold, yet events in Laketop had an inexorable attraction. When it came to the crunch though, Griffin did what had to be done to Parker.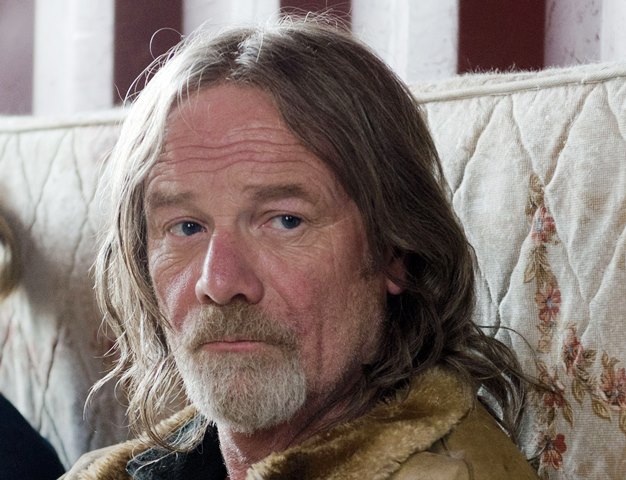 On the path to dealing with Parker, over Top of the Lake's six episodes Griffin contended with Peter Mullan's monstrous Matt Mitcham (pictured right) – the father of the missing girl and a colossal control freak to boot. Amongst the manipulative Mitcham senior's other issues were a mother fixation so immense he beat himself forcefully at her grave and drew blood. He loved dogs more than humans and his favourite was a tiny, unmanly ball of fuzz. Griffin was saved from having to deal with this loathsome specimen.
If that wasn't enough in this depraved burb, Griffin had also encountered a potential paedophile who dressed local kids in lederhosen for Alpine-style dance sessions, sexist and incompetent police and a series of supposedly accidental deaths. Light in the murk came from a community of damaged women camped in shipping containers whose leader was the gnomic, guru-like GJ.
Griffin's own past as a rape victim was known to locals. She saw herself in the missing girl and became increasingly vulnerable the more she was sucked into Laketop's vortex of darkness and dysfunctionality. A reunion with her former bad-boy beau Johnno Mitcham (Thomas M Wright), another member of Matt Mitcham's seemingly limitless family, was a bad idea but irresistible. The death of her ongoing relationship in Sydney was inevitable. Laketop's power was mostly negative.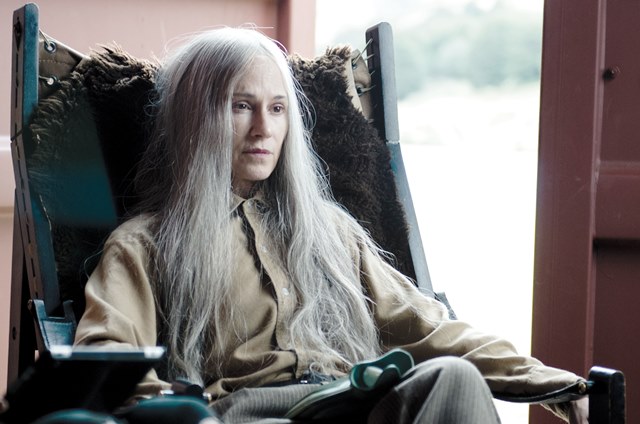 Top of the Lake was always going to be assured. Each episode was written or co-written by film director, producer and writer Jane Campion, and all-but-one were directed or co-directed by her. It reunited Campion with Holly Hunter, who won an Oscar for her role in the director's The Piano (as GJ, Hunter looked oddly similar to Campion - check out the clip below). Amongst the series's producers were those behind the Oscar-winning The King's Speech. BBC Worldwide were also on board and Top of the Lake premiered in America on the prestigious Sundance Channel. Despite being uncharted territory as Campion's first work for television, the heavyweight résumé ensured the series was minted for success (pictured left, Holly Hunter as GJ).
The measured delivery ensured Top of the Lake was glacial, but not sluggish. Campion had no problems with the long-form. The series's shortcomings were to do with the elements which seemed a little too familiar. Despite the unique, breath-taking mountainous setting, menace-filled small towns are televisual meat and potatoes so it was no surprise Laketop was stuffed with danger and extreme characters. Peter Mullan playing to type as yet another brutish, tortured ogre was somewhat routine. But casting Elisabeth Moss, best known from The West Wing and Mad Men, was inspired. Although her disrobing added nothing, she shaded the conflicted Robin Griffin with a previously unseen delicacy. Less significant, the sub-emo music aired by a young member of GJ's encampment was pretty awful.
Whether Top of the Lake is a one off remains to be seen. Reuniting this cast and director would be next-to impossible, though. So here's hoping that after the despatching of some of Laketop's vile men and GJ's departure from New Zealand for Iceland, there proves no need to return for a second series. Doing so would dilute the impact of this precisely fashioned psychodrama.
Watch Jane Campion, Holly Hunter and Elisabeth Moss discuss Top of the Lake