CD: Neil Young - A Letter Home |

reviews, news & interviews
CD: Neil Young - A Letter Home
CD: Neil Young - A Letter Home
Veteran rocker settles down and knocks out some acoustic cover versions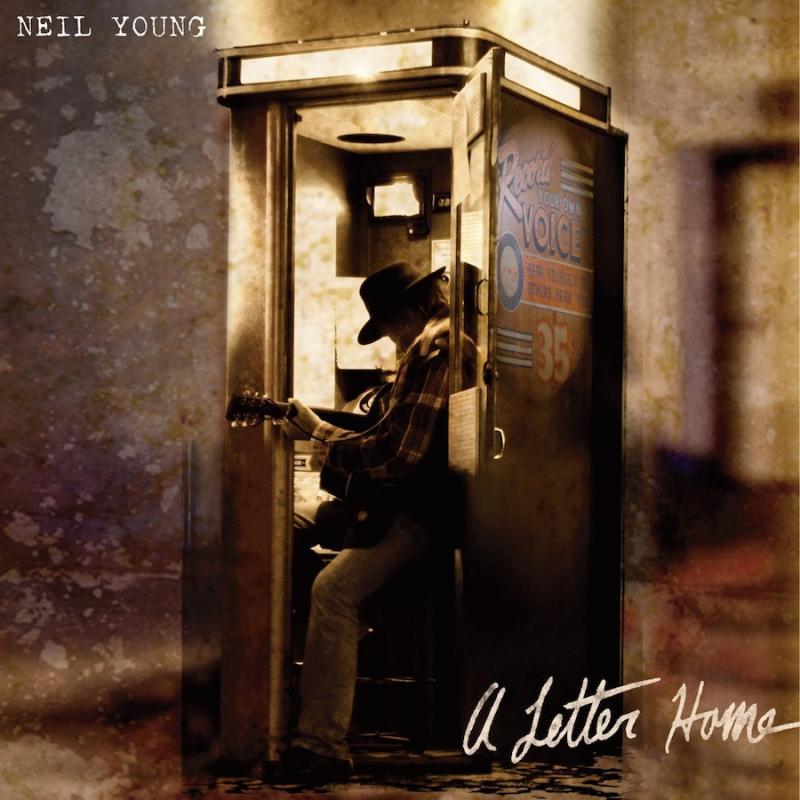 Neil Young - A Letter Home
Neil Young has been pretty much making albums of two types for most of his 45 year solo career. There have been the proto-grunge rockers like 1979's Rust Never Sleeps and 1990's Ragged Glory and the more subtle, acoustic folk-rockers like 1970's After the Goldrush and 1972's Harvest.
All these four albums are titans of their genre but Young has never been the most consistent of artists and his career has not been without its misfires, like 1983's
Everybody's Rockin'
and 1987's
Life
.
A Letter Home sits firmly in the folk-blues end of the Young spectrum and sees him accompany his own soft and wistful singing with acoustic guitar, piano and harmonica on an album of covers that is sure to excite the Americana-loving fraternity. Songs by Bob Dylan, Bert Jansch and Tim Hardin are given Young's down-home treatment and could easily have been recorded in front of a crackling fire from a rocking chair.
In fact, the album was recorded in a refurbished 1947 Voice-O-Graph vinyl recording booth at Jack White's Third Man store in Nashville. Yet, while Young has clearly put much effort into trying to achieve an authentic country blues feel on A Letter Home, there are times when he seems to be trying so hard that he gives off more than a whiff of parody. This isn't helped by the additional recording crackles and minimal recording equipment that are present throughout and the tedious monologue that is the title track.
Young does make a decent fist of classics like Dylan's "Girl from the North Country" and Willie Nelson's "Crazy" but there isn't a great deal of variation in his approach nor is there much evidence of him bringing much new to the party. In fact, these recordings are really little better than a collection of demos and out-takes and by the end of the album you're left wondering why he bothered. A Letter Home is one for Neil Young fanatics only..
Young does make a decent fist of classics like Dylan's "Girl from the North Country" and Willie Nelson's "Crazy"
rating
Share this article