Manuscripts Don't Burn |

reviews, news & interviews
Manuscripts Don't Burn
Manuscripts Don't Burn
Stark view of contemporary Iran, part thriller, part naturalism, is chillingly memorable
Wednesday, 10 September 2014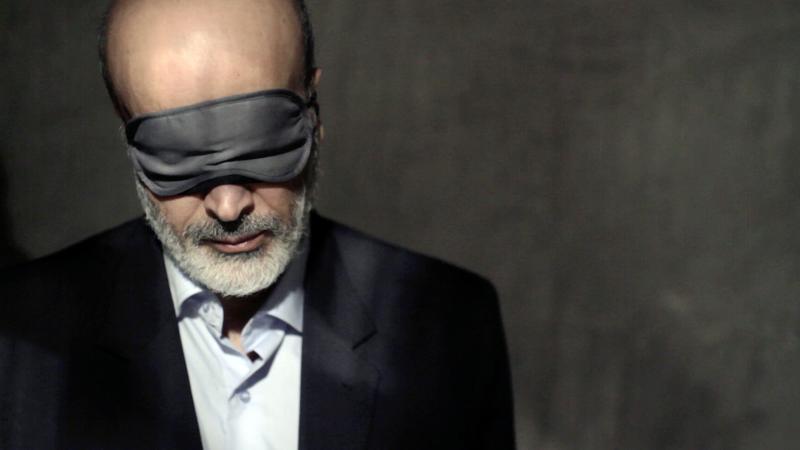 'Except, of course, everything is disguised behind a blindfold'
Iranian director Mohammad Rasoulof's Manuscripts Don't Burn will raise many questions for its viewers, not least the practical one: just how was it made at all?
Rasoulof has had plenty of problems with the regime in his native country over the years, including arrest back in 2010, in the same campaign that saw his fellow director Jafar Panahi imprisoned and later banned from working in cinema. Just as Panahi responded to those circumstances by working outside any official structures with his This Is Not a Film, so Rasoulof made Manuscripts…, which arrived at Cannes last year shrouded in secrecy under an initial title, Anonymous, where it took the FIPRESCI critics' award in the "Un Certain Regard" competition.
Managing to make a film like this in such furtive conditions is remarkable in itself
That the Iranian authorities would be provoked by Manuscripts… was never in doubt: "This film will not improve Rasoulof's relations with his government," Cannes director Thierry Frémaux remarked, more than laconically. (The director, his passport again confiscated, is currently unable to travel abroad.) But the film itself is astonishing proof of what Rasoulof was able to create under circumstances that must have been considerably restricted. The only name in the credits is Rasoulof's own, as director, writer and producer: those of cast and crew are withheld to protect them from reprisal, and the film closes on a protracted black screen.
Managing to make a film like this so furtively is remarkable in itself. The cast, presumably all non-professionals, is accomplished in a script which isn't exactly loquacious. Visuals are strong too: if interiors (particularly the inside of a car) predominate, there's still a sense of the scale of Tehran in the background, albeit seen largely at night, while you would never guess that scenes in the countryside, though largely empty of people, hadn't been shot with the usual supporting crew of a mid-scale European project. There's a highly distinctive colour palette, shades of early morning blues and wintry greys, that the digital cinematography – how strange to be writing that anonymously, without adding the usual name credit – picks up ideally.
In fact, I don't remember the sun shining once in Manuscripts Don't Burn. Which comes as no surprise as we gradually learn that the first characters we encounter, Khosrow and Morteza (pictured, below) are a couple of enforcers for the authorities, whose daily tasks include blackmail, torture and killing opponents of the state. Morteza's nominally the boss, though he's still down-at-heel, while Khosrow is far more preoccupied by the fact that his son's ill, and the hospital won't take him in without a payment which he's repeatedly assured is about to reach his account, but never does. Hardly a good pitch for Iran's security services if they work on a "cheque's in the post" basis, nor the state of its health service.
Before long we encounter the upper echelons of this internal espionage world (drably bureaucratic in a way that wouldn't look out of place in le Carré), in the form of a slick apparatchik, a former dissident who's crossed sides, risen through the ranks, and now needs to erase all trace of an attempt to eliminate a group of the Iranian intelligentsia some years before. (The story seems loosely based on the "Chain Murders" of the late 80s and 90s in which more than 80 Iranian writers, political activists and ordinary citizens were killed by agents of MOIS, Iran's Ministry of Intelligence and National Security). He scornfully dismisses this dissident class as a "cultural NATO" which survives because of their national (and international) profile, and has various ways of dealing with them. With one fellow ex-prisoner who's in ill health he's prepared to negotiate the surrender of an unpublished manuscript in which the story concerned has been told in return for a passport and permission to leave the country.
But even if literature may survive the human lives here are very transient
Rasoulof may leave it ambiguous whether that pledge is ever made good, but leaves no doubts as to the fates of the two friends, both writers too, who had been given copies for safe keeping. His film's title comes from Russian writer Mikhail Bulgakov famous phrase in his Master and Margarita, but even if literature may survive the human lives here are very transient. (The dynamics of opposition between a dissident movement part-infected with pessimism and the state's total, pragmatic surveillance looks exactly the same here as it would have been with the Soviet KGB a few decades ago, the only difference being that the vodka in modern Tehran is black market.)
The killings and other scenes of violence, whether seen or suggested off screen, are frequently slow and occasionally flavoured with elements of grotesque, but most of all they're treated with a sense of the banality of the everyday. Rasoulof relishes the protracted silence of existential gesture. Both sides have their human features: the enforcer Khosrow's concern about his sick son humanizes him, while the petty vanities of the writers, especially the truculent Kasra, aren't disguised. Except, of course, that everything is disguised behind a blindfold (main picture).
Rasoulof may begin by playing within a loose thriller framework, but running at 135 minutes Manuscripts… doesn't ratch up tension in any traditional sense. In fact, perhaps the director's most piercing indictment of the violence, corruption and censorship of his society is exactly that we see such elements played out using Iranian cinema's most familiar form, naturalism. Brilliant.
Overleaf: watch the trailer for Manuscripts Don't Burn