CD: Fini Bearman - Porgy & Bess |

reviews, news & interviews
CD: Fini Bearman - Porgy & Bess
CD: Fini Bearman - Porgy & Bess
Compelling arrangements breath new life into classic material
Wednesday, 26 November 2014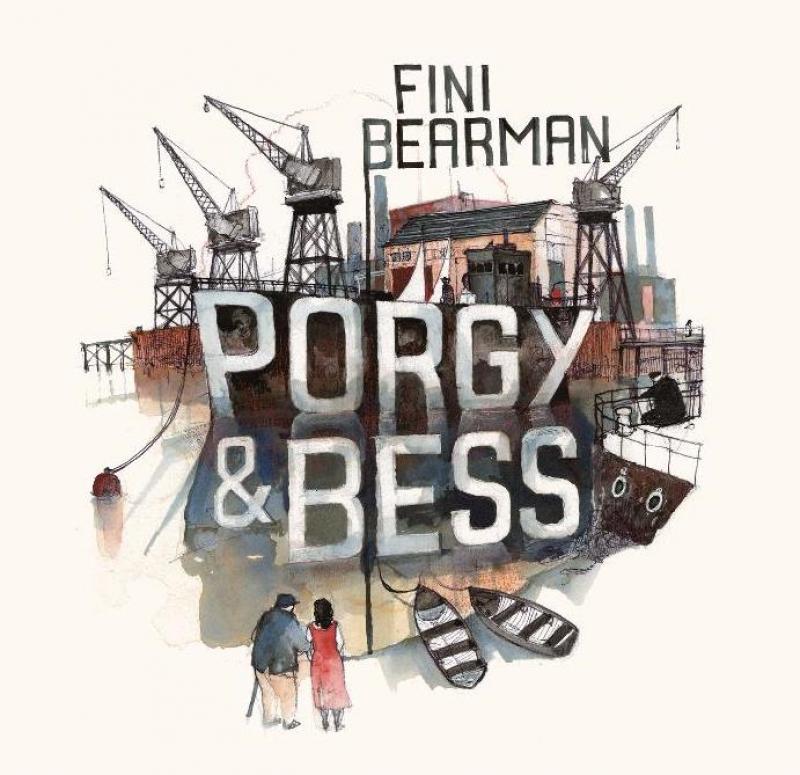 Drawing out untold depths of loneliness and longing: Fini Bearman
The weapon of choice of wannabe jazz chanteuses the world over, the fact that London-based singer, songwriter and composer Fini Bearman chose to deliver the ubiquitous "Summertime" as a wordless meditation almost made me weep with gratitude.
The closing song of this eight-track homage to Gershwin's operatic masterpiece, "Prayer (Summertime)" typifies the way in which Bearman and her superb quintet cast fresh light on material that has long since been imprinted on our consciousness. Beginning with scattered phrases in free time, it builds inexorably. As Bearman's voice soars ever higher, the different layers gradually coalesce around a cavernous snare whose entry is pointedly delayed until around the four-minute mark.
Creating the most imaginatively apposite backdrop, the quintet excels here
Beginning with slowly fading-in snare rolls and shimmering, reverb drenched guitar, album opener "Gone, Gone, Gone" features a bracing gear change from the funereal to the deeply swinging courtesy of drummer John Blease's brightly pinging ride cymbal. In "My Man's Gone Now", Bearman draws out untold depths of loneliness and longing, with Matt Calvert's electric guitar solo dialling up the tormented atmosphere a few extra notches.
By contrast, "I Got Plenty of Nuttin'" couldn't be more carefree, while, set against chiming guitar harmonics, Bearman's voice is at its most vivid and sensuous in "Porgy, I'm Your Woman Now". Following the hard driving blues of "It Ain't Necessarily So" and an ethereal "I Loves You Porgy", the album reaches its high-water mark with "There's A Boat That's Leavin' Soon". Creating the most imaginatively apposite backdrop, the quintet excels here, with Ross Stanley contributing some mellow, lazily funky Wurlitzer, and bassist Jon Cox and drummer Blease laying down a groove as deep as the ocean. Bearman has never sounded lovelier.
Overleaf: Watch Fini Bearman perform 'I Loves You Porgy'
Bearman and her superb quintet cast fresh light on material that has long since been imprinted on our consciousness
rating
Share this article