Classical CDs Weekly: Nielsen, Aurora Orchestra, Matthew Gee |

reviews, news & interviews
Classical CDs Weekly: Nielsen, Aurora Orchestra, Matthew Gee
Classical CDs Weekly: Nielsen, Aurora Orchestra, Matthew Gee
Danish concertos, a new collection from an enterprising chamber orchestra and the only trombone disc you'll ever need
Saturday, 12 September 2015
Trombonist Matthew Gee
Nielsen: Violin Concerto, Flute Concerto, Clarinet Concerto Nikolaj Znaider (violin), Robert Langevin (flute), Anthony McGill (clarinet), New York Philharmonic/Alan Gilbert(Dacapo)
Nielsen's Violin Concerto opens with a crash and a growling pedal note. It's an unlikely opening to one of the most genial concertos in the repertoire. Sibelius's concerto is full of chilly glitter, but Nielsen offers his listeners a friendly hug. Everything that's great about this composer's music is here. The tunes are good. Structurally it's interesting. Tempi are predominantly slow, though the music is packed with incident. And what an ending – the most laid-back, unassuming close imaginable. It gets an excellent performance from Nikolaj Znaider. Rarely has such an expansive piece felt so compact and finely-wrought, Znaider never letting Nielsen's stream of ideas ramble. The cadenzas are electrifying, but he knows when to give us unadorned simplicity: the Allegretto Scherzando's lolloping theme is delicious. He's handsomely supported by Alan Gilbert's New York Philharmonic, the live recording well balanced.
The two wind concertos are played by orchestral principals. Both are masterpieces, and it's a source of perennial regret that Nielsen's death prevented him writing works for the remaining members of the Copenhagen Wind Quintet. Flautist Robert Langevin displays impressive agility in the delectable Flute Concerto, though he's almost upstaged by the orchestral support; every timpani rumble and bass trombone blast is perfectly judged. Uniquely uplifting, its positivity contrasts with the darker clarinet work. Anthony McGill captures the music's furious intensity to perfection, never forgetting the need to relax in those fleeting moments of calm. In Nielsen's words, the instrument can be "as mild as balm and as shrill as a tramcar on poorly greased rails". The closing seconds are extraordinary: parched, desolate but oddly luminous. A fabulous disc, and essential listening if you've enjoyed Gilbert's cycle of the symphonies.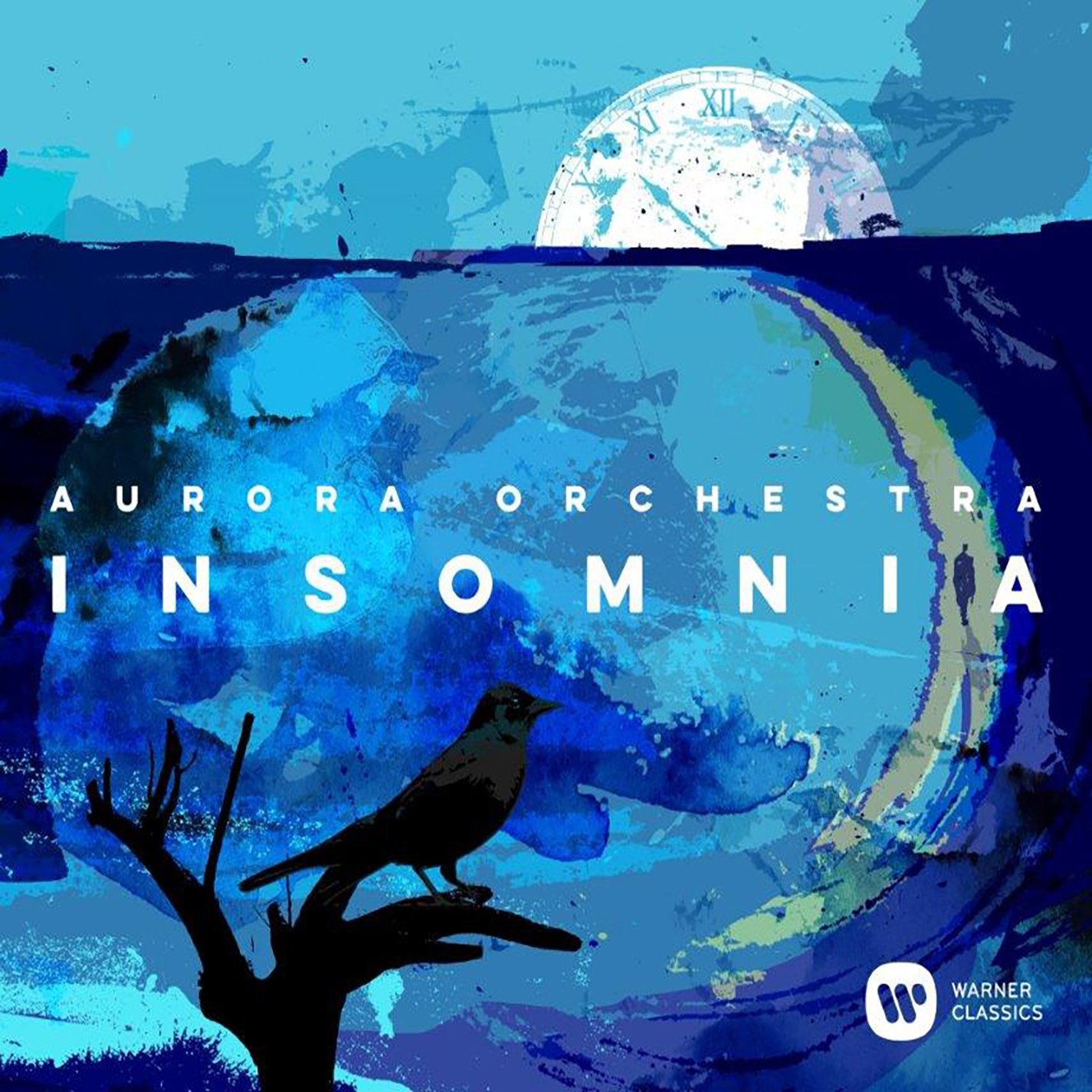 Insomnia Aurora Orchestra/Nicholas Collon, with Allan Clayton (tenor) (Warner)
This disc is a mixed bag, but the best bits make it worthwhile. As with the Aurora Orchestra's recent Road Trip, it's a neatly planned anthology. That disc came bathed in sunlight, but this one, though released in summer, is a darker affair. Britten's Nocturne is a difficult work to love; the craft is exquisite but the chilliness is off putting. We're a long way from the big-hearted gestures of Les Illuminations and the Serenade. Still, tenor Allan Clayton's flawless diction and honeyed tone do make this song cycle unusually accessible, and he's beautifully supported by Nicholas Collon's Aurora players – harpist Sally Pryce and bassoonist Amy Harman deserving special mention. The fill-ups are a mixed bag. Personally, I'd happily buy any CD offering a chance to hear Ligeti's Poème Symphonique for 100 Metronomes. Which sounds exactly as you'd expect it to: four minutes of occasionally frenzied insectile clicking, swelling majestically before petering out in an oddly melancholy way. What should be dry and mechanical sounds oddly human. Who wound the things up? Are we really hearing 100, or are the sounds sampled and overdubbed? These questions remain unanswered.
Brett Dean's Pastoral Symphony contains the most convincing nature sounds I've heard in a piece of music, the birds of Dean's native Australia violently overtaken by "soulless noise." Thomas Adès's arrangement of a Couperin keyboard miniature is peculiar but enjoyable; you don't expect to find clarinets in this repertoire. The remaining items belong to Clayton. Iain Farrington's orchestration of Ivor Gurney's Sleep is beautiful, though his take on The Beatles' Blackbird is a little too straight-laced. Unexpectedly lovely is violinist Ricard Tognetti's sumptuous arrangement of R.E.M.'s I've Been High. Beautifully recorded, with decent notes and full texts.
Paradiso e inferno Matthew Gee (trombone), François Killian (piano) (MG Music)
A solo trombone recital containing music by Elliot Carter and Xenakis. Scary? Not at all. This is a superb anthology, held together by a quote from Berlioz's treatise on orchestration: "...the trombone can chant like a choir of priests, threaten, utter gloomy sighs, a mournful lament, or a bright hymn of glory." Fortunately, Berlioz didn't live long enough to see the trombone become synonymous with cheesy comedy. Principal trombonist of the Royal Philharmonic Orchestra (and of the Aurora Orchestra - see above), Matthew Gee is keen to show us the instrument's Jekyll and Hyde character, its "beauty and terror". We get four unfussy song transcriptions: Schubert's Der Zwerg works very nicely, as does Brahms's Die Mainacht. Gee's subtle, idiomatically vocal vibrato is ideal. The first movement of Mahler 3 contains possibly the greatest of orchestral trombone solos, so it's hardly surprising that Ich bin der Welt abhanden gekommen sounds so marvellous.
Daniel Schnyder's riveting Sonata for Tenor Trombone references blues, Billie Holliday, Jewish and Latin music. Giacinto Scelsi's Three Pieces sound unplayable, but Gee is unfazed by their demands. Even more alarming is Xenakis's punchy Keren, the terrifying leaps between the instrument's extreme registers tossed off without sweat. Gee also manages to play two notes concurrently. There are two works by Carter: Gra, a transcription of a clarinet piece written for Lutosławski's 80th birthday, is the stronger. Unimaginably tricky on clarinet, it must be terrifying on trombone. Gee's confident, extrovert delivery is sensational. Sensitive support from pianist François Killian too. Everyone needs a disc of solo trombone in their library – start with this one.
What an ending – the most laid-back, unassuming close imaginable
Explore topics
Share this article