Downton Abbey, Series 6, ITV |

reviews, news & interviews
Downton Abbey, Series 6, ITV
Downton Abbey, Series 6, ITV
Sex, blackmail and money worries attend the last hurrah of Julian Fellowes' juggernaut
Monday, 21 September 2015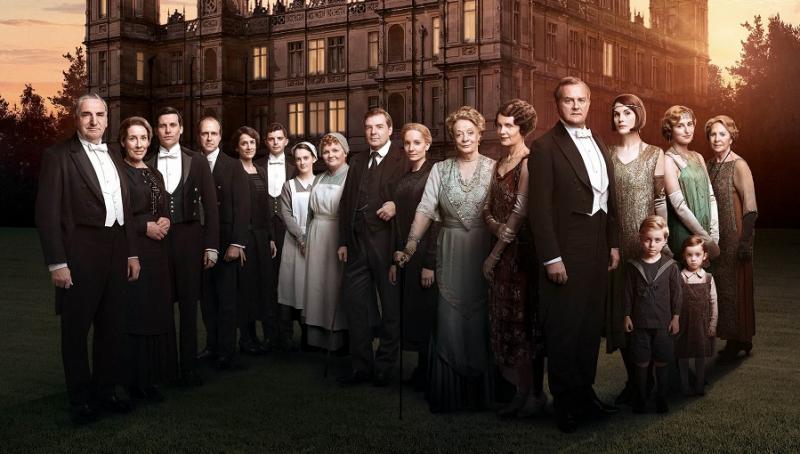 Exeunt
It began with the sinking of the Titanic all those series ago. However many holes Julian Fellowes has seen fit to build in to the design, his own ocean-going liner has valiantly refused to go down with all hands on deck. But by Christmas we will have seen the last of Lord Grantham and his household, until such time as they all get resurrected for a big-screen reunion, even the Dowager Countess Maggie.
For some, the bereavement will be too much and they'll rewind to the start of the first boxset. For others it'll be like the end of a long prison sentence.
As for the inhabitants of the Abbey, they seem suddenly all too aware of their built-in obsolescence. In this first episode there were many dread allusions to the impending end of the world of landed entitlement. Downstairs a rumour ran through the staff like a Stanley knife through cardboard that redundancies were on the horizon. "Who lives as we do now?" wondered His Hardship as if ventriloquised by some sort of self-flagellating proto-Guardianista.
This was Downton doing austerity. The nation will no doubt be grateful to see its favourite escapist fantasy deigning to engage with our piffling contemporary anxieties. See also the new storyline about the local hospital being subsumed by a faceless and uncaring NHS Trust Development Authority. Or something like that. Never mind the details. Enjoy the last attritional spat of Maggie Smith (pictured below) and Penelope Wilton while it lasts.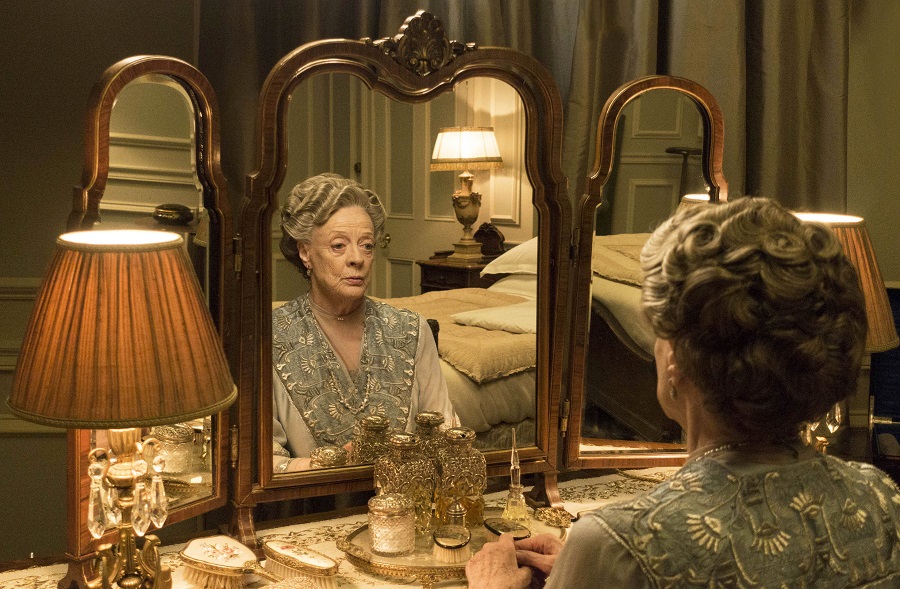 You could tell times were getting tough in 1925 because a meet of the local hunt suffered from a pathetically lean turnout. Meanwhile the neighbours over at another grand house were selling up with all their debts heaped upon their heads. The Crawleys motored over for a gawp. Lady Edith was rather reminded of The Fall of the House of Usher, which she and Lord Fellowes possibly haven't read, it having bugger all to do with aristos on their uppers.
Money, sex and class united in a storyline which found a scrubber from Liverpool attempting to blackmail Lady Mary for that week she had an exploratory tumble in a hotel with Tony thingie. Closer to home, another uppity underling was put in her place when Denker's scheme to unseat Spratt the butler backfired.
Much the most delightful section of this new series alighted on the impending marriage of Carson and Mrs Hughes, who engaged Mrs Patmore to act as a go-between to smoke out his conjugal intentions. Carson reported that he was very much intending to get his end away, though he didn't put it quite like that. The dialogue was deftly written and then spun into gold by the performers. Lesley Nicol's grouchy cook is one of the unsung stars of Downton, while Jim Carter peering down into Phyllis Logan's eyes and reassuring her that "I have never been so sure of anything" is destined for a second life as a .gif on all those get-a-life fansites.
The episode ended with a visit from the local copper to exonerate poor, cursed punchbag Anna Bates of all involvement in the murder of her rapist. We should all crack open the Veuve Clicquot at the news, because her dismally contrived travails have been the dramatic equivalent of trapped wind. Ever the remorseless miserablist, now she's worried she can't have a baby.
Set your watch for a Christmas birth.