Reissue CDs Weekly: The City |

reviews, news & interviews
Reissue CDs Weekly: The City
Reissue CDs Weekly: The City
Despite the band credit, the classic 'Now That Everything's Been Said' is Carole King's first solo album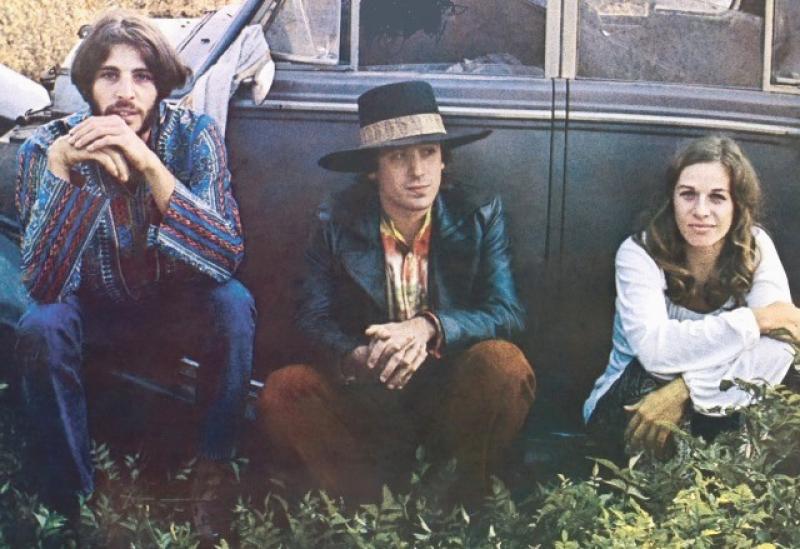 Carole King (right) ducks her central role in The City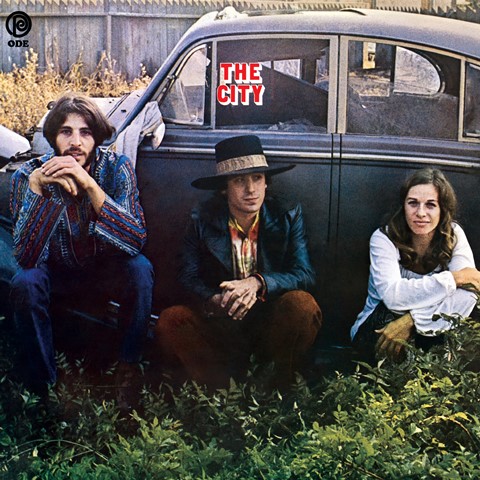 The City: Now That Everything's Been Said
With early 1971's Tapestry, Carole King released a worldwide best seller which belatedly recognised that as an interpreter of her own songs, she had no peers. King had made the jump from the writer of songs for others to successful singer-songwriter. Harry Nilsson had done it. So had Randy Newman. Jimmy Webb would too. All three were based in Los Angeles.
She had moved there from New York in 1968. The new home of America's music business had supplanted the city where she had written "The Loco-Motion", "Pleasant Valley Sunday, "Will You Love Me Tomorrow" and "(You Make Me Feel Like) a Natural Woman". In the late Sixties, any transition from writer to solo artist would have to be made in Los Angeles.
Recently divorced from husband and songwriting partner Gerry Goffin, and with her two children, she began navigating through California's looser way of doing things. But her ties with New York were not cut. Instead of actually going solo, she formed a band with fellow East Coast transplants Daniel Kortchmar and Charles Larkey (her future husband and ex-member of New York band The Myddle Class). It was named The City.
Lou Adler issued their sole album Now That Everything's Been Said on his Ode Records label in 1969. It barely sold. The band did not support it by playing live. Beyond the album's cover image, no promotional photographs were taken. It was followed in 1970 by Writer, credited as King's solo debut. Again, Kortchmar and Larkey played on what was an uneasy mix of new material and songs she was already known for. It also sold poorly. Then – Tapestry .
Proof of Now That Everything's Been Said's importance comes immediately with opening cut and single "Snow Queen". A jazzy shuffle with overt nods to New York's then highly influential Laura Nyro, it defines gorgeousness. For this alone, the album would justify its existence. The song had been co-written back on the East Coast with Goffin.
As "Snow Queen" emphasises, Now That Everything's Been Said is much, much more than a footnote, and a better album than its cautious follow-up Writer. It has been reissued before, but has never been easy to find and its reappearance is to be celebrated. The fact that King subsumed her identity into that of a group is just one aspect of its enduring and fascinating story. Despite the band credit, this was really a solo album. She wrote and sang 11 of the 12 songs and its voice was is recognisably hers.
This was an album unsure of its coherence and directionSix songs recorded for the album had been co-written with Goffin before she left New York: "All My Time", "I Wasn't Born to Follow" (which The Byrds had already recorded), "Lady", "Man Without a Dream", "Snow Queen" and "That Old Sweet Roll (Hi-De-Ho)" (later a hit for Blood, Sweat & Tears). Three were written after her arrival in California with the LA-based writer Toni Stern: "I Don't Believe it", "Now That Everything's Been Said" and "Why are you Leaving". Two more, "Victim of Circumstance" and "Paradise Alley", were co-penned there with another New York transplant, former Myddle Class singer and future Steely Dan vocalist David Palmer. The only non-King song was "My Sweet Home", written by Margaret Allison and first issued as a single by her group The Angelic Gospel Singers in 1960. The mix of material from New York and Los Angeles, the presence of a cover version and the varied co-writers underpins that this was an album unsure of its coherence and direction.
These impressions are reinforced by the inclusion of two out-and-out clunkers. The run through "My Sweet Home" may have been fun to play and record but it is a triviality. The Kortchmar-sung "Man Without a Dream" drags like a tractor reversing though a swamp. His constant stretching of notes and phrases to telegraph emotion is wearing. Beyond awkwardly saying that The City was a band, a democracy, the song demonstrates that King was the album's natural driver and vocalist.
The portmanteau song 'Lady' suggests a Jimmy Webb influence There are also stylistic shifts. "Victim of Circumstance" is classy, upbeat pop which could have been interpreted by The Monkees. It is followed by the baroque, reflective "Why are you Leaving", another composition with traces of Nyro. Next up is the beautiful, partly waltz-time "Lady", a portmanteau song which suggests a Jimmy Webb influence. The album's closer, "All My Time", looks forward to Tapestry yet has the otherworldly atmosphere of "Porpoise Song", the Goffin & King song recorded by the Monkees in February 1968 and issued in October. Now That Everything's Been Said was recorded in 1968 and issued in 1969. The City clearly existed within a continuum where Carole King the songwriter for others was still a live proposition.
Yet despite its manifold disconnects and pair of rotten tracks, this is a wonderful album. It doesn't matter whether or not Carole King's future is known about: the passing of time would inevitably have recognised this as a classic. Now That Everything's Been Said has to be heard.
Next week: Georgie Fame
The album's opening cut 'Snow Queen' defines gorgeousness
Share this article