Reissue CDs Weekly: The Move, The Yardbirds |

reviews, news & interviews
Reissue CDs Weekly: The Move, The Yardbirds
Reissue CDs Weekly: The Move, The Yardbirds
Yet more outings for essential but oft-reissued albums by two seminal British bands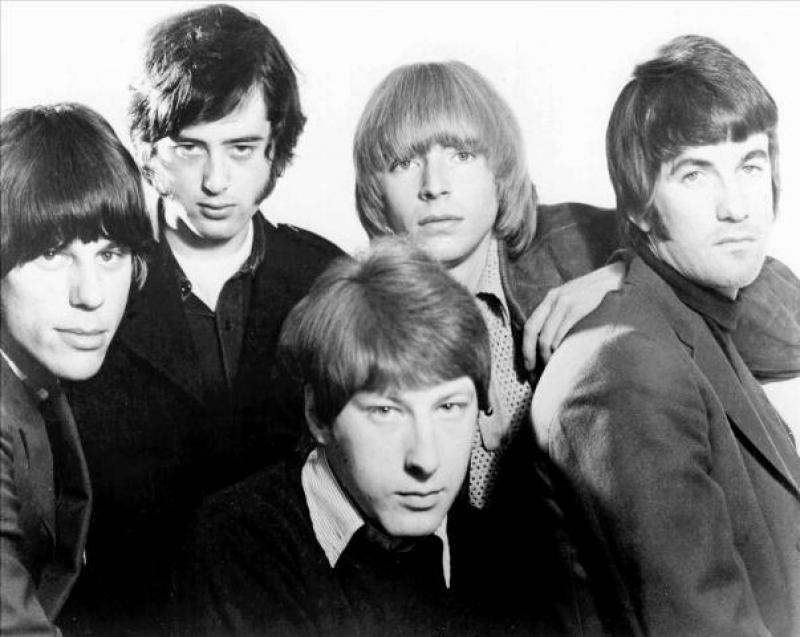 The short-lived Jeff Beck/Jimmy Page line-up of The Yardbirds in all its glory. From left: Beck, Page, Chris Dreja, Keith Relf, Jim McCarty
The figures are approximate, but the Yardbirds' first studio album has been issued on CD at least 12 separate times. With The Move, their debut album and its follow-up Shazam have each had a comparatively paltry eight outings on CD. As for vinyl editions, setting aside the UK originals in mono and stereo and contemporaneous worldwide pressings, similar quantities of reissues of the three albums have hit shops from the mid-Seventies onwards. The Move have not been afforded au courant hipster vinyl editions, but a few versions of the Yardbirds' set have been issued over the past six or so years.
Given this seemingly neverending and unmediated flow of reissues, it's fair to wonder whether there is anyone left who might want the three albums. Moreover, the copiousness has resulted in copies of each album on CD selling from around £3 upwards on the internet. Only a brave label would further flood an already saturated market.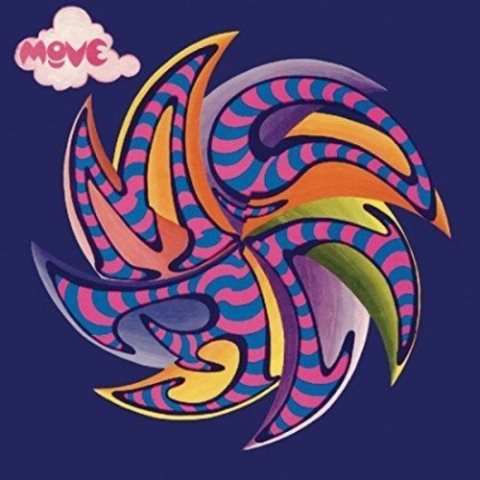 Stepping into this vexed world is a new CD "50th Anniversary" reissue of the untitled July 1966 album by The Yardbirds, which is generally known as Roger the Engineer due to a legend on its cartoon sleeve. The Move's April 1968 debut album Move is also reissued on CD, as is its belated February 1970 follow-up Shazam. Roger the Engineer is a double and comes in a slipcase-housed jewel box. The "Deluxe Edition" of Shazam is a double digi-pack and the similarly branded Move is a triple-disc digi-pack. All three are stuffed with bonus tracks, and each has an illustrated booklet. The two Move releases include nice posters.
Given that vaults have been serially raided, there can be few unreleased gems which have not yet been heard. This proves to be the case. With Move, it's a couple of January 1966 local radio session tracks, plus a BBC session track, that are previously uncompiled. Short radio interviews with Move singer Carl Wayne are tagged as unreleased, but who could really view these as previously unreleased tracks? Shazam collects ten 1968/69 tracks which have been not been issued before. For Roger the Engineer, nothing is previously unreleased.
Both Move reissues collate everything surviving from the period up to and around the relevant album: all the singles, radio sessions, demos and alternate versions. Not only are they the last word on each album, they are also the last word on The Move's studio music overall up to the Shazam era. Roger the Engineer focuses on the album itself in its mono and stereo forms and adds tracks from the period's sole single ("Happenings Ten Years Time Ago"), the Blow Up soundtrack contribution "Stroll on", singer Keith Relf's solo sides and four alternates of album tracks which are actually either slightly elongated versions or a vocal-only track of what was issued.
The Yardbirds' package is the trickiest of the three. The main liner note breezily tells the story of the band overall and does not focus on the album itself, which it should have done. There are textual errors: it says that when the Yardbirds "ceased to exist in 1968, Jimmy [Page] was the only remaining link with their glorious past." No, the link was through the other three members of the band. Page joined in 1966, not when the band formed. The annotation contains a fascinating note that "I Can't Make Your Way" was recorded at IBC Studios – curious, considering that all previous sources on the Yardbirds say the album was completed at Advision Studios. If this unlikely new information is true, its basis needs revealing. Nowhere is it mentioned that the track "Blue Sands" is not a Keith Relf solo recording, but actually a recordings by a UK band called The Outsiders which was sneaked on as its B-side.
A sticker on the package says the sound is restored and remastered, but information on the mastering or sources is not given. This release sounds good but not amazing, and is no better than the essential 2001 Rhino set Ultimate! which remains the benchmark in terms of Yardbirds' audio. Some aural reference to original pressings would have been good in the new mastering: "Happenings Ten Years Time Ago" sounds dry and lacks the overt compression and reverb which gave the original single its otherworldly air. This reissue of Roger the Engineer would have benefitted from some attention to detail.
The music itself is course mind-blowingly fabulous. Album track and single "Over Under Sideways Down" is a kinetic ride through an exotic soundworld taking in Indian influences and rock 'n' roll. The B-side "Psycho Daisies" is a pummelling slab of noise, recorded by an ad hoc three-piece Yardbirds: Jeff Beck on guitar and vocals, Jimmy Page on bass and Jim McCarty on drums.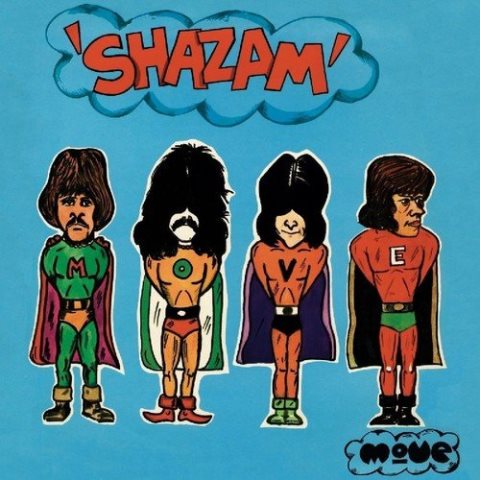 The Move releases are more satisfactory and include liner notes where reminiscences from band members are integrated into the main text. The only perplexing aspect is that Move includes the mono version of the album only (it was also issued in stereo). The stereo studio recordings from the period collected are manly mixes created in 2007 for previous reissues. It would have been good to hear the original stereo album to make these reissues a complete reading of Move.
As The Move are tracked from their early 1966 birth until late 1969 (just before Jeff Lynne joined) it's not only possible to hear how the band evolved, but also to appreciate their oddness. This is hinted at in the single title "I can Hear the Grass Grow" but goes further with songwriter Roy Wood's preoccupation with mental health, which bled into songs such as "Cherry Blossom Clinic" and "Disturbance". Visually, they were also peculiar. While singer Carl Wayne was hunky and had pin-up looks in the mould of The Hollies' Allan Clarke, guitarist Trevor Burton came across as a biker bruiser and Wood seemed to be, at the least, eccentric.
Further disconnects are foregrounded on the band's BBC radio sessions where soul covers sit alongside picks from hip American bands like The Byrds, Love and Moby Grape. Odd dips into doo wop and rock 'n' roll add to the musical fragmentation. They were a joy though and tore into anything they tackled with gusto. And, in Roy Wood, The Move sported one of Britain's great pop songwriters.
But no matter how wonderful all the music spread across these three reissues, the question remains: who is going to buy them? Of course, everything by bands of this importance ought to always be available and perhaps it's possible that the reappearance of these albums will introduce The Move and The Yardbirds to new audiences. If this indeed becomes the case, then these new reissues are welcome.
Given the seemingly neverending flow of Move and Yardbirds reissues, only a brave label would further flood an already saturated market
Share this article
Subscribe to theartsdesk.com
Thank you for continuing to read our work on theartsdesk.com. For unlimited access to every article in its entirety, including our archive of more than 10,000 pieces, we're asking for £3.95 per month or £30 per year. We feel it's a very good deal, and hope you do too.
To take an annual subscription now simply click here.
And if you're looking for that extra gift for a friend or family member, why not treat them to a theartsdesk.com gift subscription?