Marcella, Series Finale, ITV |

reviews, news & interviews
Marcella, Series Finale, ITV
Marcella, Series Finale, ITV
London-based Scandi noir avoids Stockholm syndrome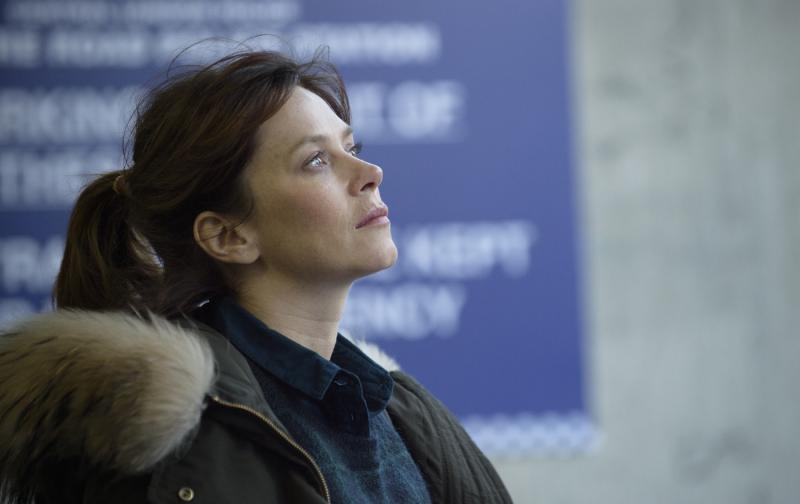 Anna Friel as Marcella Backland: man trouble, career trouble and mental blackouts
In the end, the swirling fragments of Marcella all fell together quite nicely, though Anna Friel's portrayal of Marcella Backland never made you think you were watching a real detective in action. Afflicted with memory loss, blackouts and intermittent "fugue states", she was more like a series of devices and obfuscations to make sure you never had a fighting chance of being certain about what was going on.
It was like guessing at a crossword from which somebody had Tippexed out a few clues, though I do have an intuitive friend who guessed the killer's identity several episodes back – pure luck, obviously.
Swedish screenwriter Hans Rosenfeldt created The Bridge, so it wasn't hard to see Marcella as Saga Norén's possibly even nuttier half-sister. Certainly Marcella's knowledge of police procedure seemed flabbergastingly inferior to that of even the casual viewer of detective dramas – she never called for backup, she considered reckless breaking and entering an entirely legitimate means of gathering evidence, and she may even have tried to murder the shape-shifting individual eventually fingered as the serial perp (it was hard to tell, since she'd fallen down another memory manhole at the critical moment).
This could probably stretch to five series
The Scandi pedigree was also evident in the device of what might be termed "sequential guilt". This was the process whereby suspicion for the mounting tally of killings kept getting passed along between the cast-members like a handful of red-hot coals so that by the end, you'd forgotten all about the suspects who'd hogged the limelight in the early episodes.
Still, this ain't real homicide, it's TV drama, and if Marcella wouldn't stand up to authentic forensic scrutiny, it did transmit powerful atmospherics and a clinging aura of menace. Credit to Lorne Balfe's background music, an unsettling brew of nervy electronica, jittery percussion and doomy, booming bass noises, all haunted by eerie windswept voices. This added a strange twist to the show's trademark panoramas of the London skyline (the cops were apparently based at Paddington Basin), though the south-facing shots from the towering HQ of DTG Construction became a bit repetitive.
The implausibilities of the investigation were shored up somewhat by the underlying theme of cut-throat property development by a powerful dynastic company, the latter driven by Sinéad Cusack's imperiously chilling Sylvie Gibson and her slimy partner Stephen Holmes (Patrick Baladi, playing a man so utterly inauthentic that he is presumably predestined for a political career). In our sequel-crazed era these two might easily be resurrected in a series of their own.
As for Marcella, not the least of her issues was Unsuitable Man syndrome. As if her self-righteous supercheat of a husband (Nicholas Pinnock) wasn't bad enough, her road-test of DI Tim Williamson (Jamie Bamber, pictured above) foundered on his infantile compulsion towards what one can only describe as willy-waving. Actually this could probably stretch to five series.