Things to Come |

reviews, news & interviews
Things to Come
Things to Come
Isabelle Huppert superb in Mia Hansen-Løve's film of melancholy maturity
Friday, 02 September 2016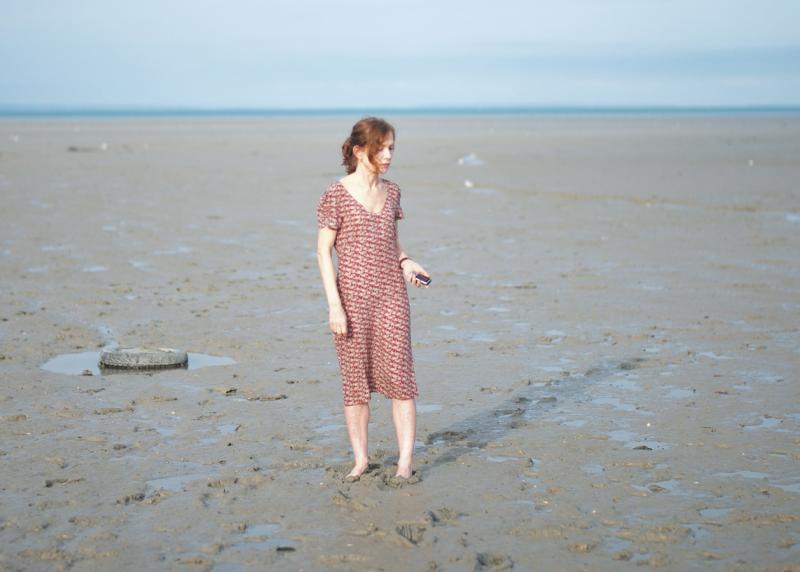 Only the sea and the sky: Isabelle Huppert seeks rest
One of the many astonishing things in Mia Hansen-Løve's fifth film is watching Isabelle Huppert hold back tears. In one scene they smear almost involuntarily down her face, in another she transforms them into a bark of nervous laughter. Huppert plays Nathalie Chazeaux, a sixty-something Paris philosophy teacher, who paces the film with almost frantic speed while her life unravels around her.
Finally, when the immediate causes of her grief have passed, she surrenders to sobbing. It's a beautifully delayed scene that catches the build-up of emotions (pictured below), her only company in her solitary tears a large and heavy black cat, Pandora, who has become the bane of her life. Nathalie has been through the break-up of her seemingly secure marriage, a dent to her professional reputation, the realignment of the closest relationship that she has been left with, and the death of her mother, an emotionally demanding woman from whom the unwanted feline has been passed on like some sort of final challenge. In a moment we glimpse what lies ahead, solitude moderated only by her ferocious intelligence, as the resonance of the film's English-language title – Things to Come seems somehow so more remorseless than its French original, L'Avenir, translated more simply as just "the future" – hits home, its sadness tempered only by the tremulous beauty of Schubert.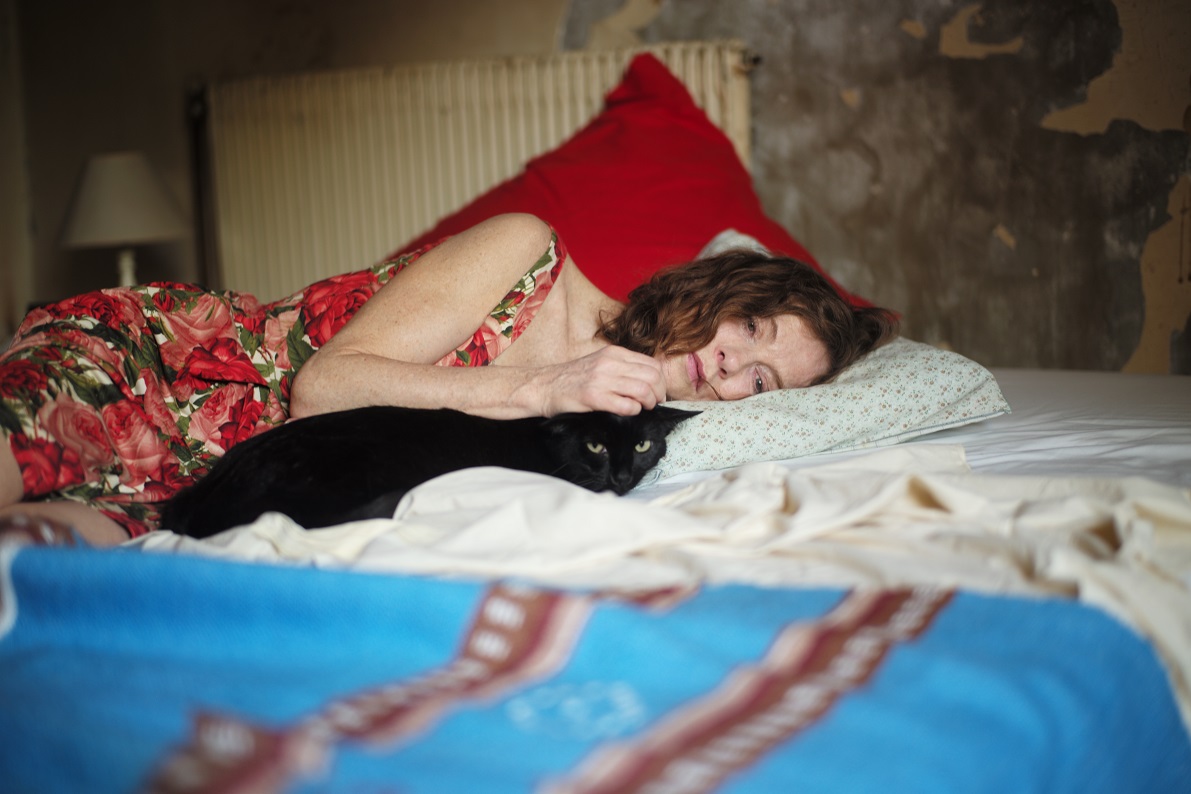 Earlier in the film, Nathalie has summed up her new situation, "My husband left me, my children are gone, and yet I've never been so free." This admission of almost enthusiastic embrace of her new circumstances is made to a former student, Fabien (Roman Kolinka), now a young tyro in the field, who's as close to a friend as anyone Nathalie has: it's as if Hansen-Løve's script has stripped her of the consolation of close contemporaries, just as it gradually makes clear that Fabien's world – this is a film in which these things are measured in intellectual rather than any other terms – is now different from her own. "I'm too old for radicality," she muses, admitting how far she has moved on from her own youthful convictions, yet as the contact between the two of them moves from Paris to the isolated beauty of the French countryside Hansen-Løve suggests just the slightest possibility of that becoming a more serious relationship (Isabelle Huppert with Roman Kolinka, pictured below). Its final impossibility, for all the right reasons, not least that intellectual divergence, is another example of the director's almost uncompromising rejection of how another, much lesser film might have treated its material.
For there is something uncompromising in Hansen-Løve's new film. There's often been a sense that she mines personal history for her work, while her previous film Eden drew on the experience of her brother in the French dance music scene of the Nineties. Things to Come circles around the world of the director's parents, both philosophers, and it's depicted with a nicely ironic touch, from the dilemmas of whether to cross a student picket line to churlish attempts by an academic publishing house to breathe new life into its wares by giving the covers a spurious redesign. It's clear that Nathalie's world as a prof de philo is the centre of her life, even as we cannot help smiling at how the disruption of divorce plays out in a household philosophique. Husband Heinz (André Marcon, much less supporting spousally than in his last appearance in Xavier Giannoli's Marguerite) walks off with her copies of Levinas (the ones with her notes, to boot), while he's more flustered that he can't find the Schopenhauer he needs than by leaving the marital home behind.
Coming from a director who is still only 35, 'Things to Come' is all the more remarkable
Their break-up is handled with a sang-froid that we may find remarkable (what, after all, do English-language viewers have to compare philosopher love stories to? Iris?). "Why tell me?" is Nathalie's first, arguably very French response to the news, followed by the more contemplative, "I thought you'd love me forever," spoken in a tone that suggests she's been disabused of one of life's certainties more than injured by his betrayal. Huppert achieves the sense that beneath every detail of life lies a nuance, while Marcon has a part that suggests there's little behind his ample surfaces, and we feel that passion in this relationship has long given way to habit. It's brought home by the fact that what Nathalie will miss most will be the family holiday home in Brittany, its garden created by years of her loving care.
Hansen-Løve opens with a prologue that takes the family, in earlier years, on an excursion there – the spot is the resting place of the writer Chateaubriand, who "hears only the sea and the wind" in his grave by the sea – that adds another rhythm ot the film: a loose sense of time passing, seen through the seasons of the year, as Things to Come comes to close on a winter note, albeit one that brings the tranquillity of Christmas and a new role for Nathalie as grandmother, one that will, unquestioningly, shore her up in the years ahead.
To complete that sense of waning, the director gives us the decline and death of Nathalie's mother Yvette (Edith Scob, wonderful), who's not so much raging against the declining of the light as whining about it, her neediness a perpetual demand on her daughter (she doesn't hesitate to call the fire brigade if family assistance isn't forthcoming pronto). There's comedy there, as elsewhere in the film, that comes over more markedly on a second viewing, bringing home the full maturity of Hansen-Løve's film, which brought her the Silver Bear for direction at this year's Berlinale: the sense that we are watching the rounded patterns of human life played out in all their complex dignity. Coming from a director who is still only 35, it is all the more remarkable. Her handling of music in this otherwise technically spare film is a case in point: as well as the Schubert, we have Donovan's "Deep Peace" and "Unchained Melody", the closing number reinterpreted as almost baroque rather than romantic. Huppert is nothing less than superb, her achievement brought home by the fact that she hardly seems to be doing anything: an accomplishment beyond words.
Overleaf: watch the trailer for Things to Come