Summerfield, Jackson, Riches, Classical Opera, Page, Wigmore Hall |

reviews, news & interviews
Summerfield, Jackson, Riches, Classical Opera, Page, Wigmore Hall
Summerfield, Jackson, Riches, Classical Opera, Page, Wigmore Hall
Three outstanding singers and an early Mozart revelation focus on 1767
Wednesday, 18 January 2017
Gemma Summerfield: 'unique combination of vibrancy and white-note soul-piercing'
Young Amadeus is growing up in real time with MOZART 250, Classical Opera's ambitious 26-year project following its hero's creative life from childhood to the grave. 2015's start, marking two and a half centuries since the boy wonder's first visit to London, and its sequel had little to show of its main man, but plenty of other, senior composers flourishing in the same years.
A full programme of 1767 told us a different story, with a surprise from the 11-year-old that was a kick in the teeth to those of us who thought
Mozart
was precocious and prodigious but showed no flashes of genius until his mid-teens.
Grabmusik, which Classical Opera's Artistic Director Ian Page neatly proposed in his programme note as a Holy Week "Cantata on Christ's Grave", offers an impressive counter to Bach's compact narrative genius, some 40 or so years on from the heyday of Mozart's idol. The Soul rages; the Angel proposes a transfiguration into penitence and pain. Perhaps it was the sheer dedication and involvement of two among Page's ever-inspired selection of brilliant young singers, soprano Gemma Summerfield and bass-baritone Ashley Riches, which lent conviction to an assumed air of gravitas, but I like to think that the boy Mozart, living under the shadow of mortality (and nearly dying from smallpox later that year), really did find something deep within for the anger and the consolation. Riches caught every light in the titanic first aria; Summerfield used her unique combination of vibrancy and white-note soul-piercing to offer genuine balm.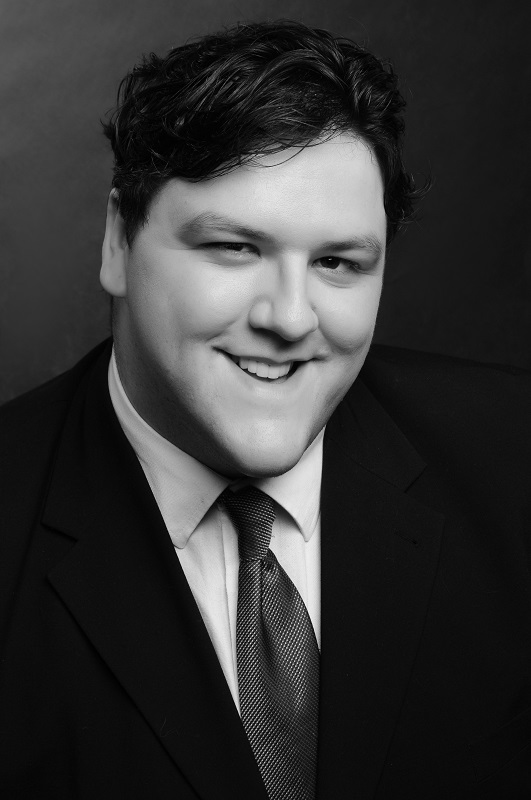 It wasn't so easy for Summerfield, destined as I've written before for highest distinction in Mozart's lyric-dramatic roles before hopefully hitting the Strauss heroines, and her equally distinguished tenor colleague Stuart Jackson (pictured right by Sebastian Wybrew) to come in cold on plangency in the concert's first half; both, I suspect, had found it more rewarding to develop characterisations by degrees in Classical Opera's superlative concert performance last year of Jommelli's Il Vologeso. The suffering of Gluck's Admeto for his Alceste was the one point in the first half that went deep; but for all Jackson's sympathetic nuances, this was only a reminder of how fine-tuned Gluck is, in his reformed attempts at pure music-drama, to the dramatic requirements of the moment, how difficult it is to take his expressiveness out of context.
Certainly nothing around the Gluck aria, "No, crudel, non posso", before the interval suggested much individuality. Mozart's early Symphony in F (No. 6), was more remarkable for the chance it gave us – despite a few untidy upbeats – to hear the focused brilliance of Page's Classical Opera players, how the upper strings flamed against cellos and bass resonance in Wigmore acoustics – less kind on the voices at the front, which needed more air around them – and how stylishly harpsichordist Steven Devine could enrich the rest with his flourishes. The second violins' pizzicati in the Andante were especially arresting, more like guitar strumming – Sophie Barber looks like a born leader – and we'd hear them again at the end in the original Mozart adapted for his symphony, a duet from Apollo et Hyacinthus.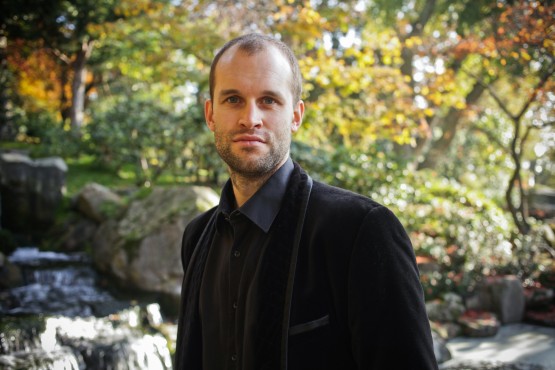 Summerfield made lovely sounds in "Frena le belle lagrime" from Abel's Sifari, but this is generic stuff and it wasn't Emilia Benjamin's fault if her diligent work on the viola da gamba obbligato was too reminiscent of the double-bass labours of Giilbert and Sullivan's Lady Jane in Patience. But then there was the shock of the Grabmusik and pure mature genius in the tenor aria "Vidit suum" from Esterhazy-era Haydn's Stabat Mater. The two-part unisons as the Virgin sees her son "dying, forsaken" meshed perfectly with Jackson's most concentrated, intimate tones.
Arne's First Symphony gave us a succinctness which could have been applied to the less individual Mozart symphony if there hadn't been an insistence on repeats not worth hearing, and C major-minor ambiguity after the pure Sturm und Drang C minor of the second Haydn number. That was further happy territory for Riches (pictured above by Debbie Scanlan), but he got his moment in the sun, or shade, with more individuality at the end. Page apologised that the encore wasn't from 1767, but Telemann died in that year, and his startling hybrid Orpheus offered another flash of genius as the supreme musician mourns for his Eurydice and violently casts his lyre aside. Typical generosity from Page and company; his programming always goes beyond the call of duty in bringing the obscure to light and offering – as in Grabmusik – true revelation.
Haydn's two-part unisons as the Virgin sees her son 'dying, forsaken' meshed perfectly with Jackson's most concentrated, intimate tones
rating
Share this article