Terrains of the Body, Whitechapel Gallery |

reviews, news & interviews
Terrains of the Body, Whitechapel Gallery
Terrains of the Body, Whitechapel Gallery
Exhibition of works by 17 female artists is fascinating but badly organised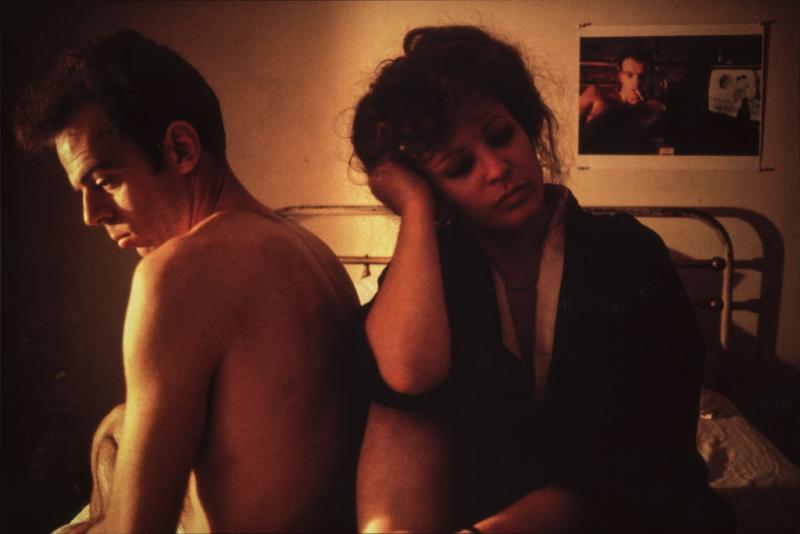 Self-Portrait in Kimono with Brian, NYC, 1983 by Nan Goldin
An exhibition of this calibre deserves to be in the main gallery rather than tucked away in a side room; but these photographs and videos are by women artists, and with Donald Trump entering the White House, it looks as if treating women as second class citizens may become the norm once more.
Washington's National Gallery of Women in the Arts is the only international museum dedicated to women artists and this show is of work from their collection. Images by 17 artists, many of whom merit a solo exhibition in their own right, are crammed into the small gallery dedicated to collections. With very little information provided about individual works, it is hard to navigate your way around this cramped display and engage with the disparate approaches adopted by these interesting artists.
The earliest photograph is from Nan Goldin's Ballad of Sexual Dependency, a series of some 700 shots that gives an insider's view of life in New York's downtown subcultures. "It is the diary I let people read," Goldin has said of this intimate record of herself and her friends having sex, taking drugs, drinking, clubbing, smoking or dying of AIDs.
In Self-Portrait in Kimono with Brian, NYC,1983 (main picture), a golden glow illuminates a scene of dejection and disappointment; the artist and her boyfriend look lost and lonely. It could be a still from a movie, and the images were originally shown as a slide sequence accompanied by music.
With nothing to indicate otherwise, you could mistake Nikki S Lee's shot of herself with hip hop duo Mobb Deep and friends as an update on Goldin's project, when it couldn't be more different. Far from being a member of the tribe, Lee has gatecrashed the party; like Cindy Sherman, she manages to blend in seemlessly with her surroundings by adopting borrowed identities. And to prove how effective she is as a chameleon, hanging beside The Hip Hop Project, 2001 (bottom picture below) a photo from another series shows her posing in the doorway of a caravan, the epitome of "trailer trash".
Performing for the camera is a unifying theme, whether it be in the form of theatrical staging for a still camera or outtakes from a performance video. An exquisite image of a young woman dressed in virginal white and gazing out to sea was taken during a performance by the trio Icelandic Love Corporation; and like any film still, it leaves one curious but unsatisfied. The Hero, 2001 (pictured above right) shows Marina Abramovic sitting astride a white horse wearing black and carrying a white flag. The image is from a video valorising her father's war efforts. Equestrian statues are, of course, normally of men, and the fact that a female rider looks ludicrously pompous says more than 1,000 words about masculine self-regard and the expectation that women should be self-effacing.
Danish artist Kirsten Justesen studied classical sculpture. She lies on the shelf of a cabinet under a row of classical figurines and above a box labelled "old bits of little sketches" – sandwiched, as it were, between her past and future. The pose pays homage to a self-portrait by Claude Cahun, overlooked for decades but now regarded as a pioneer of feminist photography and the exploration of identity.
Dutch artists Hellen van Meene and Rineke Dijkstra are both fascinated by teenagers. Three girls on the cusp of puberty pose awkwardly on the beach; one is plump with puppy fat, while the other two look scrawny in bikinis designed for adult bodies. Despite the cool objectivity of her gaze, Dijkstra arouses great sympathy for her subjects and the perplexing transitions awaiting them. Van Meene emphasises the porcelain perfection of young skin seen under natural light (pictured above left: Untitled, 2000). The stillness and simplicity of her poses and the exquisite detail of her images lends them an almost surreal intensity.
The teenagers in Anna Gaskell's video try to recall the details of an event involving a sleep-over, a car journey and an accident. Their faltering accounts appear trivial until you know the back story. When the artist was 12, her mother was killed in a car crash; although Gaskell was in the car, her memory of the dreadful event remains fragmented and hazy. For A Short Story of Happenstance, 2003 she shared her memories with some young girls, then asked them to recount the story to camera. What with the gaps in her memory and their faulty efforts, the reconstruction is seriously flawed. As well as loss and the banal aspects of tragedy, memory – its importance and its failings – is the subject of this low-key but powerful video.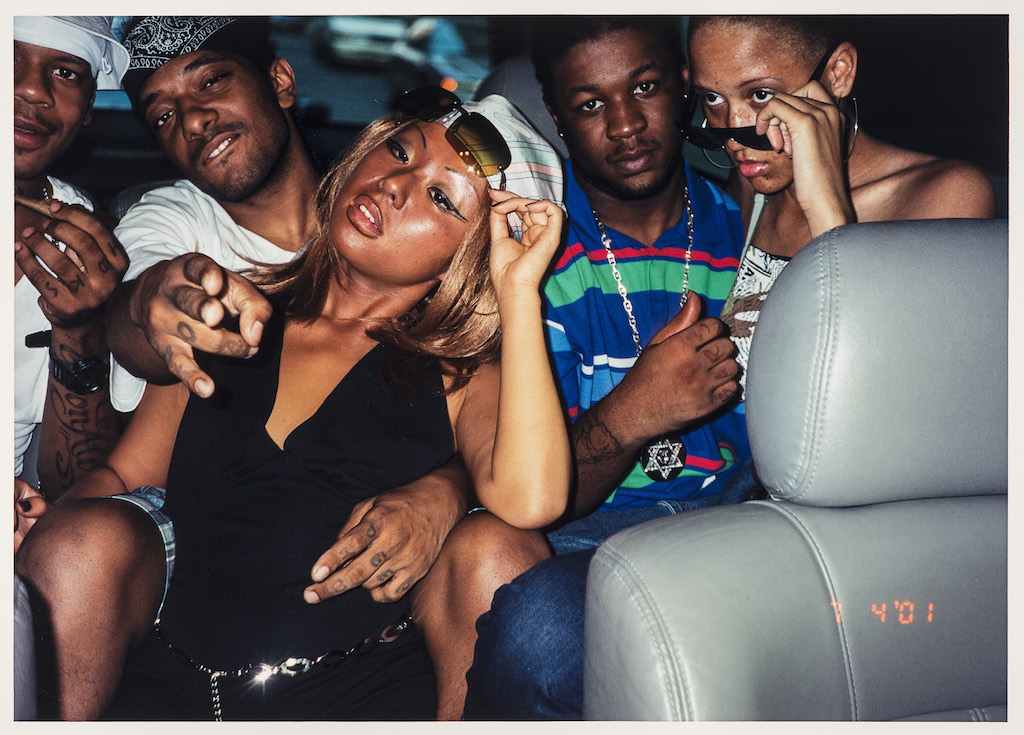 As with so much art, the more information you have the better your understanding and enjoyment of the work, and not nearly enough is given. Yet despite not doing justice to the exhibits, this show is well worth seeing; you simply need to do more homework than usual.
The more information you have the better your understanding of the work, and not enough is given
rating
Explore topics
Share this article