Reissue CDs Weekly: Erasmo Carlos |

reviews, news & interviews
Reissue CDs Weekly: Erasmo Carlos
Reissue CDs Weekly: Erasmo Carlos
Surprise reappearance of hip early Seventies albums from the Brazilian popster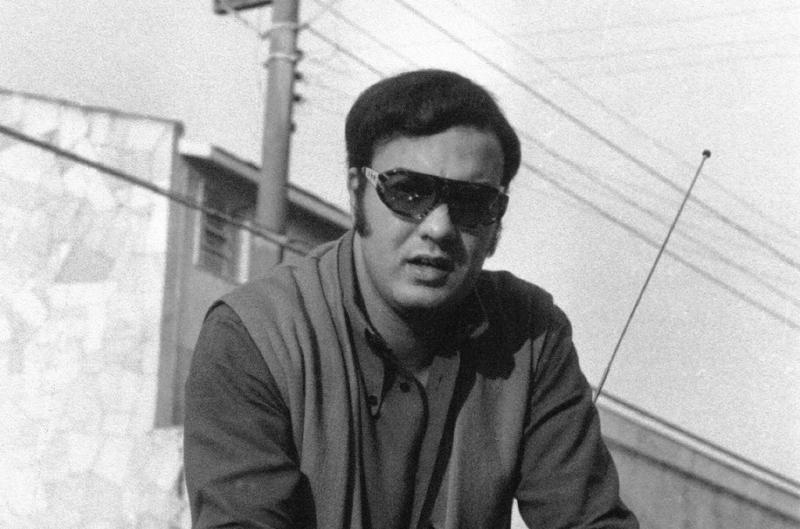 The 1970 model Erasmo Carlos: just before he sprouted facial hair
Erasmo Carlos got his break in August 1965 when the TV show Jovem Guarda (The Young Guard) began its run. Filmed before a live audience in São Paulo and broadcast nationally, it was pop as never seen before in Brazil.
On screen, Roberto Carlos and his unrelated songwriting sidekick Erasmo Carlos – born Erasmo Esteves – presided over a frothy, energetic mix of singers, song, fashion and lifestyle tips which confirmed to
Brazil
that its pop music was as vital – within the county, anyway – as the internationally lauded
Bossa Nova
. The roots of MPB –
Música Popular Brasileira
– reach back to
Jovem Guarda
.
The programme though was axed in 1968, just before President Colonel Arthur da Costa e Silva's declaration of a state of siege, suspension of the constitution and the assumption of emergency powers. The crunch date was 13 December 1968. da Costa e Silva had taken power in 1964, following the coup-d'état. What followed the December decree – the Ato Institucional Número Cinco – was clamp-down, repression and, soon, an artistic exodus from the country. The Tropicália musicians Gilberto Gil and Caetano Veloso became exiles but the mainstream Erasmo Carlos stayed in Brazil and kept on with pop.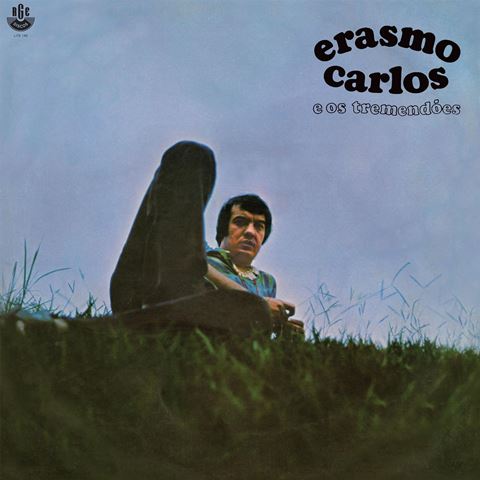 Up to the end of 1968, Erasmo Carlos had made six stylistically varied pop albums but the new reissues of Erasmo Carlos E Os Tremendões (1970), Carlos, ERASMO... (1971) and Sonhos E Memórias 1941-1972 (1972) cover what happened next for him, after da Costa e Silva's tightening of the screws. Each reissue's booklet includes a dense liner note appended with a song-by-song discussion. The lyrics are also included in Portuguese and in English translations.
Carlos was and is a pop singer and songwriter, but his music was affected by what was happening to Brazil and the albums chart his artistic evolution. They also chart his increasing hairiness. On the sleeve of …E Os Tremendões, he is clean shaven with side-parted hair. By the time of Carlos, ERASMO..., a moustache has sprouted. For the inner sleeve of Sonhos E Memórias 1941-1972, he is bearded and sitting cross-legged beside a tent with an acoustic guitar.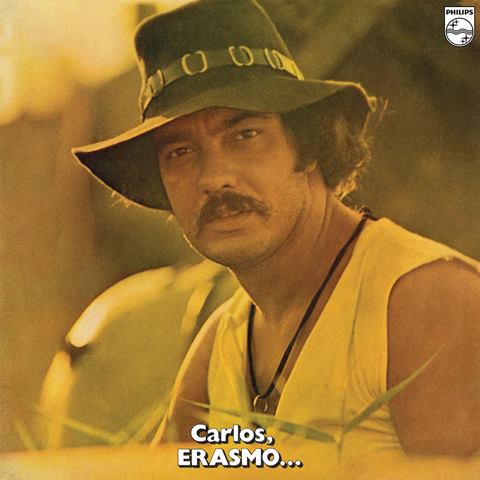 As the album with the least hirsute cover look, …E Os Tremendões is also the one most like his previous, 1968 and earlier, releases. It is, as the liner notes put it, "like an attempt to appeal to nearly every relevant genre of Brazilian popular music at the turn of the decade." A version of Veloso's "Saudosismo" is sound, but not overly striking. Dips into soul sit alongside glutinous, string-laden ballads. While stylistically of its time, Erasmo Carlos E Os Tremendões does not make the case that the 1970 Erasmo Carlos was much different to that of the Jovem Guarda era.
Carlos, ERASMO... is different. Tropicália runs through the album. The movement's Manoel Barenbein, as co-producer, and Rogério Duprat, as arranger, worked on it. Sergio Dias, Dinho Leme and Liminha from Os Mutantes play on it. So does Gal Costa/Veloso guitarist Lanny Gordin. The all-original songs have the unmistakable melodic playfulness of Os Mutantes but, overall, the sound is smooth: Carlos was dipping his toe into new waters without getting too wet. Not only is the great Carlos, ERASMO... a co-opting of Tropicália, it posits where the sound could have gone had it embraced the mainstream.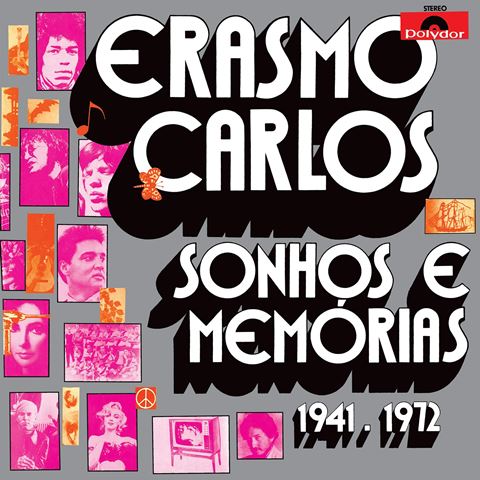 Where Carlos went next was further into his mostly mellow take on freakdom. Sonhos E Memórias 1941-1972 is a summing up of where he had arrived musically in 1972, but does not – apart from the parodic Beatles and Elvis-referencing "Bom Dia, Rock 'n' Roll" – have the scattershot nature of his albums up to and including …E Os Tremendões. Cohesiveness comes through backing from the trio who formed fusion outfit Azymuth the next year. Carlos's songwriting is hot too. The dense, swirling, Abbey Road/Nascimento-eque "Minha Gente" is a highlight, as is the delicate, misty "Meu Mar". A terrific album.
Although Erasmo Carlos is a household name in Brazil, he isn't well known beyond its borders and the international reappearance of these three albums is a surprise, albeit a pleasant one. They can't be classified as world music, don't have the hip cachet of Tropicália and lack the artistic credibility of Bossa Nova or, say, the unclassifiable Lô Borges and Milton Nascimento, who both continued working in Brazil during this period.
But being known beyond one's own borders is no measure of quality. Carlos, ERASMO... and Sonhos E Memórias 1941-1972 are the essentials, and those with any interest in the best of Brazilian music need them.