Freaked-out Brazilian musical treasures rediscovered |

reviews, news & interviews
Freaked-out Brazilian musical treasures rediscovered
Freaked-out Brazilian musical treasures rediscovered
Musical strangeness from mid-Seventies Brazil that's as essential as it is psychedelic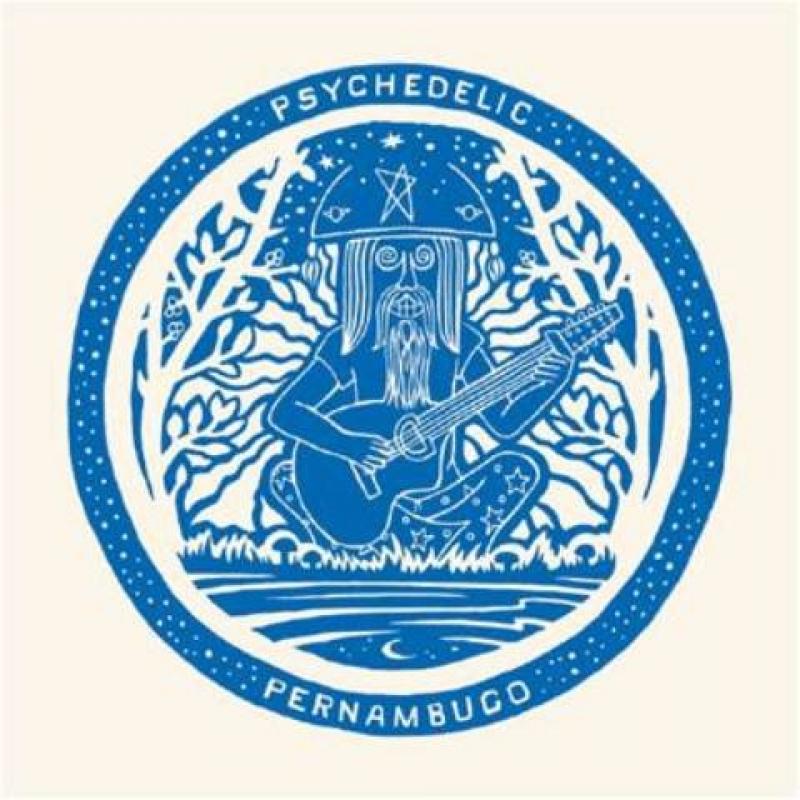 'Psychedelic Pernambuco': Weird folk, post-Tropicália strangeness, fractured instrumentals and more
Sometimes it seems as though every bit of music from the past has been disinterred, no matter how obscure or outré it is. But, of course, surprises keep on coming and the Psychedelic Pernambuco compilation is a reminder that great stuff still lurks out there. Collecting material recorded for the Brazilian independent Rozeblit label, Psychedelic Pernambuco roams through weird folk, post-Tropicália strangeness, fractured instrumentals and more.
Brighton's Mr Bongo label issues Psychedelic Pernambuco next month. The specialist Latin imprint seems to be on a roll right now as last month they reissued 1977's Cravo & Canela album, an infectiously irresistible and groove-infused slice of MPB (Música Popular Brasileira) from 1977.
Psychedelic Pernambuco is less straightforward. Founded in the mid-Fifties, Rozeblit was based in the east-coast state of Pernambuco's capital Recife, away from the hipper cities Sao Paolo and Rio de Janeiro and the music-infused state of Bahia. Rozeblit and its subsidiary Solar seemingly followed their own path with no eye on trends – this freakery is from the Seventies, not the Sixties. Most of the tracks collected on Psychedelic Pernambuco are unfamiliar, with the exception of material drawn from the Lula Côrtes and Lailson's 1973 album Satwa, which was bootlegged on vinyl in the mid-Nineties.
Overall, Psychedelic Pernambuco makes a compelling case for a selection of Rozeblit's 1972–1975 repertoire being Brazilian counterparts to the roster of Texan Sixties' label International Artists – a rag-bag of musical mavericks whose vision mixed the messianistic and mystical. The liner notes quote label mainstay Lula Côrtes (who died last month, pictured right) as saying that the inspiration for Satwa "beamed straight from his third eye".
The Gentlemen open Psychedelic Pernambuco. Their "Sorriso selvagem" is deeply groovy. A virtually instrumental six-plus-minutes garage rocker, it mixes Santana and Deep Purple (or, if not them, it's influenced by rock dynamics). Flaviola e o Bando do Sol's acoustic "O tempo" is just as wigged out and, with its flute, drifts off in a haze. Most bizarre is Marconi Notara's "Antrpologica" which sounds like a field recording of some bongo and acoustic guitar-laden hippies getting it on while attempting to play music concrête. Lula Côrtes's acoustic reflection "Nordeste Oriental" is textured with sitar but also sports elements of concrête with bubbling water and grinding sounds. His "Bahjan – Oração para Shiva" is more normal, White Album-era Beatles taking on Tom Zé. Psychedelic Pernambuco is certainly psychedelic. It's also terrific.
Psychedelic Pernambuco

is released on 31 May
Check the Mr Bongo website for availability
Explore topics
Share this article