Reissue CDs Weekly: Fernando Falcão - Memória das Águas |

reviews, news & interviews
Reissue CDs Weekly: Fernando Falcão - Memória das Águas
Reissue CDs Weekly: Fernando Falcão - Memória das Águas
The rediscovery of a Brazilian musical auteur
Fernando Falcão shows off the percussion instruments he created
Memória das Águas hasn't figured in lists of great Brazilian albums. Its creator Fernando Falcão isn't as celebrated as fellow countryman and musical maverick Tom Zé. The reissue of this arresting yet previously obscure album should help change these oversights.
Although it was recorded in Paris in 1979, Memória das Águas came out in Brazil two years later on Poitou, a label which may have issued only one other record – a live album by a band called Synco Jazz. Falcão's album was released to coincide with two shows he played at a São Paulo art gallery in April 1981. It was his first time back in his home country since 1968.
This is more than collector's-market niche reissue. Memória das Águas bears witness to a musical outlook unconcerned with existing styles or standard ways of putting music together. Recognisably Brazilian rhythmic grooves played on percussion are blended with found sounds, field recordings of massed voices, wide-screen orchestration and solo vocals closer to oration than singing.
It opens with the title track. Initially, what's heard sounds like bottles rubbing against each other in a cavernous room. Stately strings are overlain – they are a little like Arvo Pärt. The final element in the arrangement is male voices united in what's akin to a devotional chant. The next track, "Amanhecer Tabajara", is bedded with what might be bubbling marimbas and the skipping, pitter-patter of an unidentifiable instrument. A wooden wind instrument is then amalgamated. It's followed by "Ladeira dos Inocentes", where metallic strings being struck by hammers are set up against whirling, stabbing brass and a funky bass guitar. From here on in, Memória das Águas swings like the clappers. It's jazzy, but nods to traditional forms of music. It's danceable, but experimental.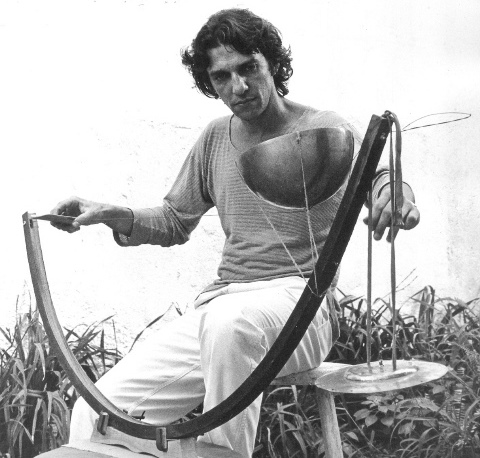 In passing, two comparisons come to mind: the earliest of Jon Hassell's Fourth World music adventures and, more indistinctly, the Talking Heads of "Life During Wartime". However, Falcão could not have heard Hassell in this mode as his first such record was issued in 1980. And he would have had to be very quick off the mark to take anything, however tangential, from Talking Heads as "Life During Wartime" was first heard in 1979's Fear of Music album. It's safe to say that Falcão had his own agenda.
Born in 1945 (he died in 2002), Fernando Falcão grew up in the north-east Brazil state of Paraíba. He moved to São Paulo and, during 1968 when President Costa e Silva imposed the authoritarian Institutional Act 5, placed a bomb in a private school and soon left Brazil. Like Gilberto Gil and Caetano Veloso, he was now an exile. Ending up in Paris, he worked in Jérôme Savary's genre-fluid Le Grand Magic Circus and married Valérie Kling, the daughter of the married-couple artists François-Xavier Lalanne and Claude Lalanne: the latter made the sculpture seen on the cover of Serge Gainsbourg's 1976 L'Homme à tête de chou album.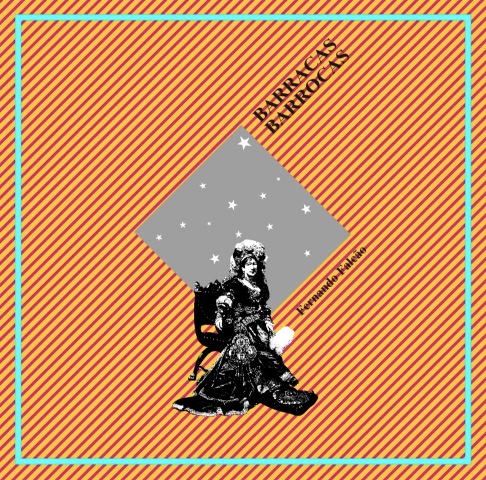 Falcão made his own percussion instruments which doubled as sculptures and, between 1975 and 1979, appeared on non-mainstream albums by the guitarist Lourival Silvestre (another Brazilian ex-pat whose art-folk music anticipated new age music), Patricio Castillo (though Chilean, he recorded in Paris), Angola's Bonga and the writer/composer Louis Chedid (the father of latter-day French musical powerhouse -M-). Of these, "Derrière La Mer et Fantaisie" from Silvestre's 1975 album Fiction Musicale points to where Falcão would go. Four years on, his first solo album Memória das Águas was seemingly not recorded with a contemporaneous release in mind.
What Falcão arrived at was clearly informed by his submersion in a multi-disciplinary artistic milieu, but it is not inaccessible. The album ends with the wonderful portmanteau composition "Danado Cantador" which, as it soars, audaciously and seamlessly weaves together springy percussion, jazzy piano, full orchestration and brass.
His 1987 album Barracas Barrocas is also reissued (the second of the three he released) but while intermittently hitting home it's in the orchestrated film soundtrack bag and more conventional. Were this the only Fernando Falcão reissue, it would not have attracted attention. In contrast, Memória das Águas is irrefutably magnificent.
Next week: The self-explanatory compilation Come On Let's Go! Power Pop Gems

This is more than collector's-market niche reissue: 'Memória das Águas' is irrefutably magnificent
Explore topics
Share this article