CD: The Bug Vs Earth - Concrete Desert
CD: The Bug Vs Earth - Concrete Desert
Kevin Martin and Dylan Carlson lay down some high-grade uneasy listening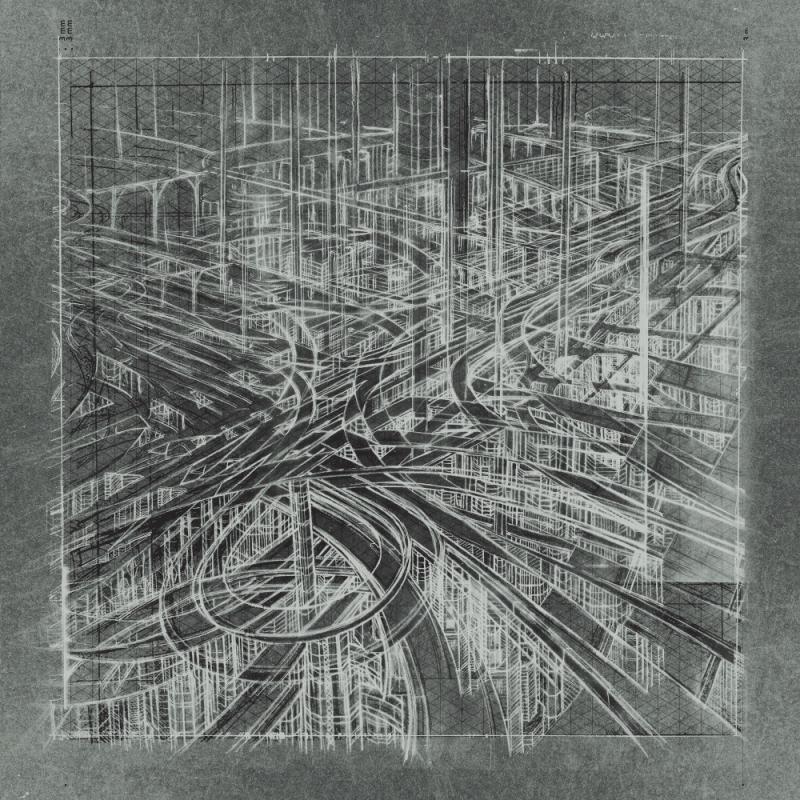 Concrete Desert: distinctly dystopian
Earth mainman Dylan Carlson was originally due to appear as a guest on The Bug's last album, Angels & Devils. Instead, their collaboration was released as the stand-alone Boa/Cold EP in 2014 and a handful of epic live shows followed. That's where most long-term watchers of Kevin Martin and Dylan Carlson expected their collaboration to end.
However, after a sojourn at Daddy Kev's legendary LA studio their bleak odyssey has born more fruit with
Concrete Desert
, an album with a cinematic ambience for a distinctly dystopian setting.
Concrete Desert is a wholly instrumental piece that feels truly symphonic in its scope and really needs to be heard in one sitting. "City of Fallen Angels", a sparse desert guitar blues played by Carlson over Martin's swirling and unobtrusive electronic ambient sounds, ushers the listener into a distinctly unsettling sonic wave that ebbs and flows in a brooding manner. From here, fuzzy ambient metal guitar drones and abrasive electronica swing backwards and forwards, build up and collapse in on themselves. Looping hip hop beats fade in and out of "Don't Walk These Streets", creating a claustrophobic and paranoid groove. The melancholic guitar and mournful washes of electronic drone that grow during "American Dream" feel like a national lament with a similar power to the infamous Jimi Hendrix mauling of "The Star Spangled Banner".
There is nothing lightweight about this album, and while Concrete Desert doesn't break far from the template of Boa/Cold, it feels sophisticated and literate but feral and alien too. This collaboration may showcase a more reflective side of The Bug's vision than the jumping dancehall monsters Kevin Martin has previously let loose with the likes of Flowdan and Tippa Irie, but it's certainly just as much of a heady trip in its exploration of heavy sonic textures and tones.
There is nothing light-weight about this album
rating
Share this article