Peter Ackroyd: Queer City - London's gay life over two millennia |

reviews, news & interviews
Peter Ackroyd: Queer City - London's gay life over two millennia
Peter Ackroyd: Queer City - London's gay life over two millennia
The 'other' history of the metropolis told in magpie detail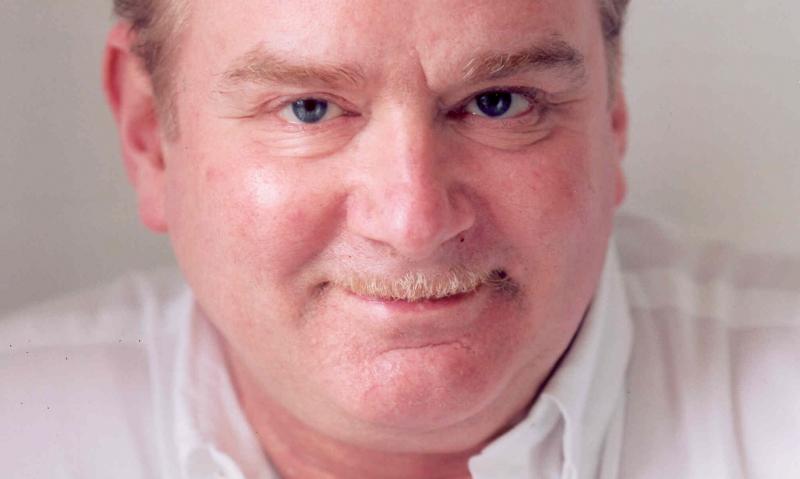 Peter Ackroyd: 'the historian par exellence of London'
2017 is proving the year of celebrating queer. To mark 50 years of the decriminalisation of homosexuality, we are enjoying a host of cultural and historical reminders, from Tate Britain to the British Library, and many locations in between, all affording a degree of prominence that over most of the last century would have been inconceivable. And now we have Peter Ackroyd's Queer City to put it all in context – 'Twas ever thus, if you like – charting the history of gay life in the capital from the Romans to the present day.
The historian par exellence of London, and chronicler of Oscar Wilde, Ackroyd provides as full an account as can be expected for a book whose readership is presumably intended as general rather than specialist. At 250 pages, it inevitably falls into the "magpie" school of history, plucking the more colourful characters and episodes out from the archives. It's such a rich canvas that tracing any particular line is impossible, though themes recur which remain familiar today: the association of homosexuality with the foreign, abroad (the idea that it was "brought over from France"); the different ways in which it was accepted among the ruling classes, church and court (the royal favourites like Piers Gaveston and Buckingham), as opposed to the street; and the periodic appearance of agencies of control, the likes of the Society for the Reformation of Manners or the Society for the Suppression of Vice (a fair number of whose members seem to have succumbed to the iniquities they were trying to root out).
The sheer breadth of Ackroyd's picture impresses, capturing the often unruly energy and ferment of the city as it developed over the centuries as a "haven and home of anonymity". Indeed, the scope of behaviour that he discovers has Ackroyd wondering whether systemisation is possible at all; just as the original LGBT acronym has been extended to an all-inclusive LGBT+, he has to admit at one point that "categories do not apply". From female gladiators to whipping clubs for ladies, the "wedded brethren" of chivalry to the molly-houses, Chaucer's Pardoner to Quentin Crisp, all human life is here, however it defines itself – if it cares to define itself at all, that is, when the definition was more often applied by others.
It's certainly not a narrative of historical progress. Ackroyd delights us with the revelation that London probably had as many gay bars in the 17th century as it does in the 21st, and earlier attitudes were often distinctly more accepting. It's sobering to think that the conditions in which gay people have lived, in relation to society and the law, over the period which remains living memory today were probably as bad as at any time before then (though descriptions of earlier punishment in the pillories are horrific). Nor should we deceive ourselves that 1967 marked any particular sea-change. At times of such "celebration", the voice of Peter Tatchell (who, surprisingly, does not get a mention in Queer City) is as necessary as ever, reminding us as he has recently, on the subject of Scottish law: "Gay sex ceased to be a crime in the UK only four years ago. Unbelievable but true."
On the subject of post-1967 activism, Ackroyd pays much less attention than he could to the emergence of the Gay Liberation Front and other such organisations – considering that it was the first time in which gay people were openly setting their own agenda in society, rather than having it set for them, that seems a loss. GLF gets less than two pages, the story of AIDS in the 1980s barely more: Ackroyd's tone verges on the impersonal throughout, and it seems particularly anomalous at that point.
Inevitably, it's something of a whistle-stop journey, and we can almost hear the shuffling of the library cards, or whatever technological replacements Ackroyd's researchers – their presence can be felt – may use today. Queer City is a book that often feels more impressive for its intellectual prowess, the thrills of discovery and connection, than rich for its empathy.
Queer City by Peter Ackroyd (Chatto & Windus, £16.99)
Subscribe to theartsdesk.com
Thank you for continuing to read our work on theartsdesk.com. For unlimited access to every article in its entirety, including our archive of more than 10,000 pieces, we're asking for £3.95 per month or £30 per year. We feel it's a very good deal, and hope you do too.
To take an annual subscription now simply click here.
And if you're looking for that extra gift for a friend or family member, why not treat them to a theartsdesk.com gift subscription?