Against the Law, BBC Two review - uplifting and deeply moving |

reviews, news & interviews
Against the Law, BBC Two review - uplifting and deeply moving
Against the Law, BBC Two review - uplifting and deeply moving
Daniel Mays is a revelation in factual drama about Peter Wildeblood's imprisonment for homosexuality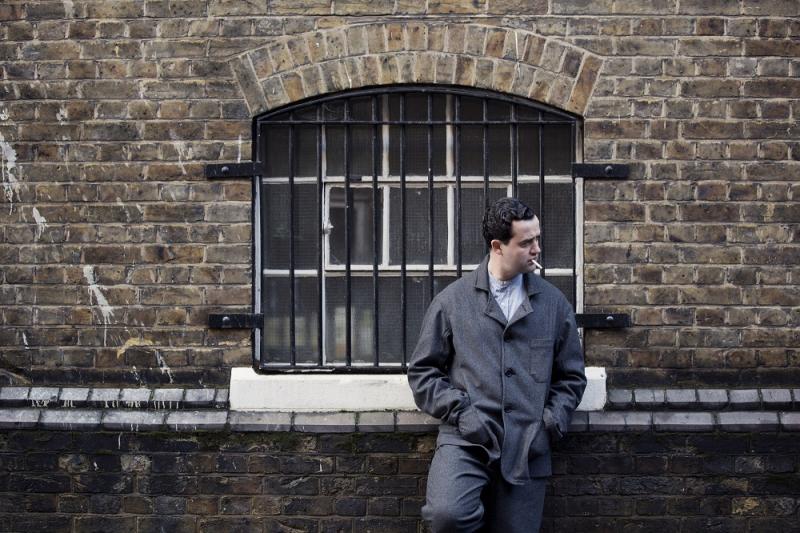 Exceeds all expectation: Daniel Mays as Peter Wildeblood in 'Against the Law'
The thing almost no one remembers about the great Nora Ephron/Rob Reiner 1989 romcom When Harry Met Sally is that the love story is intercut with real couples talking to camera about the mechanics and longevity of their true-life loves. It shouldn't work, but it does. Remarkably, Fergus O'Brien's deeply moving BBC film Against the Law, armed with far darker material, pulls off the self-same trick.
Surprising though that may sound – this is a
drama
about fear and loathing in
1950s
Britain – it is also highly appropriate since it is, in so many ways, a story about love.
Unless you're up to speed on gay history, Peter Wildeblood is now an unknown character but in the 1950s he was notorious and trail-blazing for reasons initially way beyond his control. Something of a rising star on the Daily Mail where he went from royal correspondent to diplomatic correspondent, he had his life overturned by a knock at the door. Homosexuality was completely illegal and the police had been tipped off about a relationship he was having with Eddie, a young RAF serviceman (nicely confident Richard Gadd, pictured below with Daniel Mays). What's more, the two of them had spent a weekend at the home of Lord Montagu of Beaulieu and his cousin Michael Pitt-Rivers. The former had recently been found not guilty of sex with an underage boy in the most sensational gay sex trial since Oscar Wilde which made the then tirelessly homophobic police yet more determined to collar Montagu.
At their subsequent trial in 1954, all three were found guilty of gross indecency, buggery and beyond and the first half of Brian Fillis's impressively economical script tells that story from Wildeblood's nervous first visit to a secretly gay pub where he meets and is unsettled by a camp gay man Fanny (Paul Keating), through his secret, developing love affair with Eddie to the moment when he finds himself at the start of an 18-month prison sentence.
Prison, however, politicised him to an unexpected degree and upon release, he wrote Against the Law, a still astonishing cross between autobiography and an unprecedented plea for understanding and tolerance. Much of that book finds its way into Fillis's framing device of Wildeblood's voiceover description. Better still, his voice is there in the deftly dramatised scenes which shrink neither from sexual expression nor, more importantly, from expressions of tenderness. The gayest moment in Brokeback Mountain is Jake Gyllenhaal's instinctive, crucial look around to see if it's safe to kiss Heath Ledger outdoors and, similarly, this film is at its strongest on detailed moments illuminating the fierce deprivations and destructive nature of lives led in utter secrecy.
All of this is beautifully dovetailed with frankly startling straight-to-camera interviews with men from that era (see gallery of portraits overleaf) whose own stories echo and underline the terrors underpinning Wildeblood's life. From the perspective of documentary, their testimony is as valuable as it is eloquent and it's all the more arresting for their patient, matter-of-fact delivery. Much, though by no means all, of their memories are of horrors, not least aversion therapy and suicide. Winningly, O'Brien also elicits defiance and humour both from his interviewees but also from Mark Gatiss (pictured below) who does a nicely droll turn as an ill-informed prison psychiatrist who seems never to entertain the notion that his job might include listening.
The last time the nation was glued to Daniel Mays was when he was going on the rampage and being suddenly, shockingly despatched in Line of Duty. Impressive though that turn was, he exceeds all expectation with this performance. Keeping a lid on outward emotion – there is only one, highly unexpected moment of tears – he finds a remarkable range in a life wholly governed by watchfulness and fear. This makes it all the more powerful when he harnesses that fear to speak out. He was the only openly gay man to address the parliamentary committee then debating changing the law. Those deliberations became the 1967 Act that partially decriminalised homosexual acts between two men in private.
A TV docu-drama about Wildeblood is not new. Martin Hutson played him shrewdly in 2007 in Channel Four's A Very British Sex Scandal. That telling of the tale also used real-life testimony of men from the 1950s. But it was overloaded by a voiceover-led, scene-setting factual strand which rather reduced the drama to (well) acted-out illustration encased in documentary. The triumph of Against the Law is to have balanced drama and matchless personal testimonial with such grace. It's also strengthened considerably by the decision not to portray Wildeblood as a saintly hero – his excoriation of outwardly effeminate gay men is, rightly, hard to take.
There used to be a case for saying that any gay man and his friends and family should watch the 1961 British thriller Victim with Dirk Bogarde and read Wildeblood's original book in order to see just what gay men's lives were like and how far they have changed in 60 or so years. Happily, Victim is back on general release and this quiet, powerfully uplifting dramatisation of Wildeblood's remarkable story is available on the iPlayer.
Overleaf: browse a gallery of the talking heads from Against the Law (portraits by Fergus O'Brien)
Click on the thumbnails to enlarge