Elif Batuman: The Idiot review - memories of student life and travels meander |

reviews, news & interviews
Elif Batuman: The Idiot review - memories of student life and travels meander
Elif Batuman: The Idiot review - memories of student life and travels meander
Dostoevsky follow-up: first novel from author of 'The Possessed' centres on university experience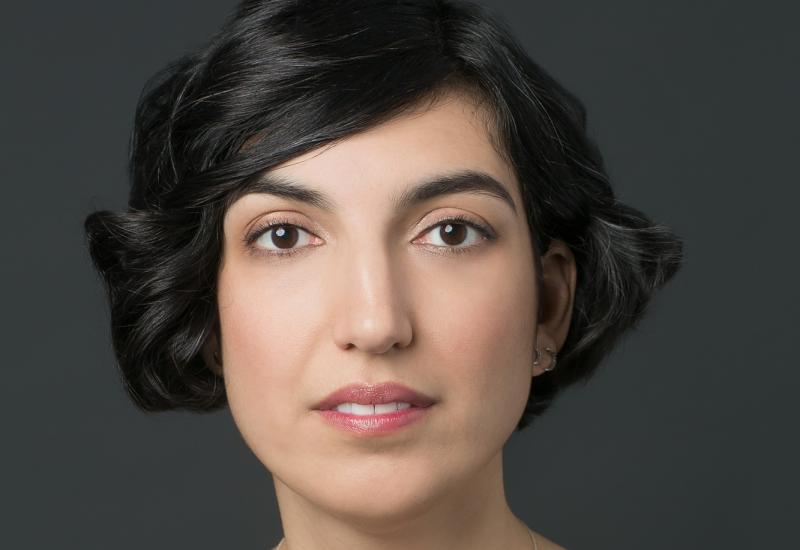 Elif Batuman: formative years revisited
University, anyone? Student days? If you were ever an undergraduate, who does not remember the simultaneous sense of dislocation and excitement, the feeling of the familiar combined with a heady awareness that we might fall off a cliff, metaphorically speaking, at any moment?
University life in various guises is at the centre of The Idiot. Elif Batuman is an autobiographical writer whose subject is her own intellectual and geographical adventures, imbued with a sense of discovery and emotional involvement that does not seem to depend on amatory alliances, unless you count the books and authors with whom she falls in love. With her gift for descriptive phrases and epigrammatic, fact-filled, aphoristic prose style it is perhaps inevitable that since her early thirties she has been a staff writer for The New Yorker. Her formative influences, beyond being a Turkish American brought up in New Jersey, seem to have been her years at Harvard as an undergraduate and later as graduate student at Stanford, two of the most powerful and richest universities in the United States.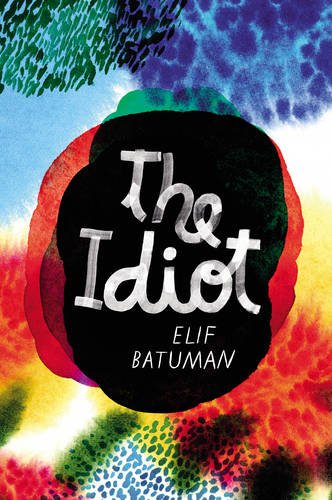 Her first book, from 2010, was neatly titled The Possessed, referring not only to the first English-language translation of the title of Dostoevsky's novel, but also to those captivated by Russian literature. It was a witty academic memoir based on her encounters and discoveries of Russian literature and those who, like herself, were wholly absorbed by their close encounters with the great novels.
It was couched as a series of highly personal essays, also lucidly and memorably describing her travels in real terms from graduate life in California to time in Uzbekistan. The literary masterpieces which coloured her observations ranged well beyond the Russians, to include Cervantes, Stendhal and Henry James. The whole was a kind of quirky absorbing love affair with the academic life, by which she meant digging up facts and travelling literally to the geographies and regions lived in by the (dead) writers with whom she was involved; a typical "at home" piece was an hilarious account of an academic conference on Isaac Babel at Stanford. By the time these essays had been shaped into a book and published Batuman was ensconced for a period as a writer-in-residence in Istanbul.
The Idiot is her first novel, some 15 years in gestation. It is set in the mid-1990s, and presumably based on her own undergraduate experiences when she arrived at Harvard. It is written in the first person. Her heroine, Selin, is an 18-year-old Turkish American from New Jersey (a state with a problematic reputation, known both for Bruce Springsteen and for not being New York). Any resemblance to the author? Selin is in the opening pages quite unclear what email means (or how to use it), and ill-attuned to student life away from home. The Idiot, too, is a title of several meanings, from Dostoevsky to a self-descriptive noun. Ms Batuman tells us you can't beat Dostoevsky for titles.
Selin's narration takes the reader through wonderfully inconsequential yet oddly weird and even meaningful conversations: within her peer group, between roommates with their varieties of eccentric behaviour, and also between teachers and students. Taking in the sheer oddness of élite education, East Coast-style, the satire of a wonderfully ridiculous Russian primer for beginners titled "Nina in Siberia", assignments which make no sense, and tentative relationships, it is a trip down memory lane which should resonate with all who have been there at some point.
It is, of course, a skewed picture; can these students really be that smart, that witty, that adorable, when they are so full of self-doubt and so confused?
Doing good means teaching the resentful and educationally deprived on an awful public housing estate – the grass there, we are told, looks like a bad comb-over – while rocketing from course to course, including one called "Constructed Worlds" by an artist-in-residence. Along the way languages are constructed and deconstructed: do non-Turkish speakers know there is a suffix to add to all verbs to show that the event you are describing you only know about secondhand? The most attractive aspect of this self-indulgent ramble is the way unexpected facts punctuate the narrative, with a sense of discovery for characters and reader alike, and the author's profound attraction to all kinds of questions about language.
Selin has a rather unappealing crush on a very tall Hungarian mathematician, Ivan, which forms an epistolary – well, email – thread throughout. She even goes to Hungary to teach ESL in her summer break. The most forthright character is Svetlana, a Serbian fellow freshman. The monopoly of Central and Eastern Europeans in her peer group is inexplicable: there must have been other geographies and regions available in a university that almost consciously attempts diversity.
It is, of course, a skewed picture; can these students really be that smart, that witty, that adorable, when they are so full of self-doubt and so confused? There is more than a touch of whimsy; occasionally they are just too cute for words. The moments of angst are contrived cardboard. There is no sense of personal change.
It is marmite: you either fall for these students and the accompanying caricatured academics or you don't. Much tighter editing would have perhaps changed its impact; as it is, we meander through loosely linked chronological episodes, the first half the freshman year, the second the summer in France, in Hungary teaching ESL, and in Turkey. As Batuman herself puts it, in the voice of her alter ego, in the conclusion: "When I got back to school in the fall, I changed my major from linguistics and didn't take any more classes in the philosophy or psychology of language. They had let me down. I hadn't learned what I had wanted to about how language worked. I hadn't learned anything at all." All too true: nor have we.
The Idiot by Elif Batuman (Jonathan Cape, £16.99)
Selin's narration takes the reader through wonderfully inconsequential yet oddly weird and even meaningful conversations
rating
Share this article