Evgeny Kissin: Memoirs and Reflections review - Russian education, European conviction, Jewish heritage |

reviews, news & interviews
Evgeny Kissin: Memoirs and Reflections review - Russian education, European conviction, Jewish heritage
Evgeny Kissin: Memoirs and Reflections review - Russian education, European conviction, Jewish heritage
The one-time prodigy is now the wisest and most generous of great pianists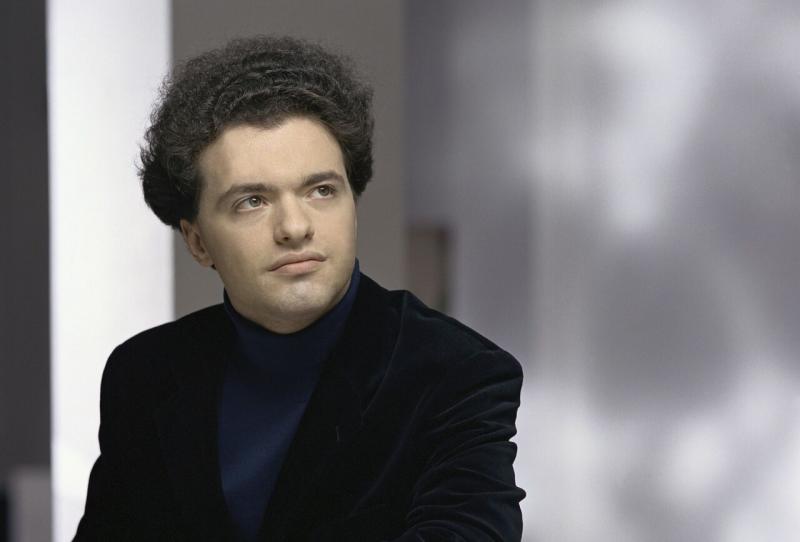 Kissin: a clear and simple philosophy
"Generally speaking," writes Evgeny Kissin in one of the many generous tributes to those whose artistry he most admires, "the mastery of [Carlo Maria] Giulini is exactly what is dearest of all to me in art: simplicity, depth and spirituality". The same is true of the personality revealed in this slim but by no means undernourishing volume from one of our time's most fascinating pianists.
The reflections on music and literature in the second half are more revelatory than the memoir of his precociously gifted childhood and youth, where Kissin's refusal to be hard on anyone or waspish gives a rather reverential impression (should the fond portrait of Tikhon Khrennikov, notorious long-term Chairman of the Soviet Composers' Union, not come with the proviso of wider context?). Who's to say that it was not exactly so? I remember interviewing him in the mid-1990s in Colmar where he was playing Rachmaninov's Third Piano Concerto with Svetlanov. Mother and agent were in attendance, and he was still dogged by the physical and vocal tic he refers to candidly when he writes about the effect that Chopin's F sharp minor Polonaise used to have on his nervous system. "Unworldly" would be the best way of describing him then. But he implies that he has subsequently been well acquainted with psychotherapy, describing a radiant Schubert finale as exactly the mood one should feel after a good session, and his words here give the impression of a wise and loveable human being.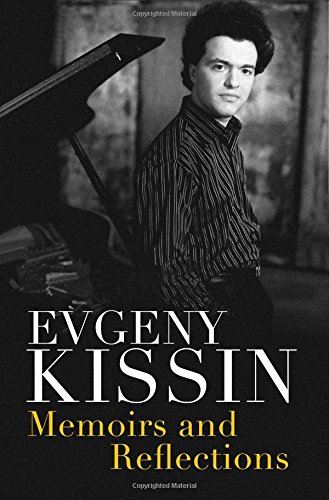 Admirers and music-lovers in general will be most interested in his philosophy and his musical gods, both performers and composers. This is where we find the wisdom in abundance. He talks of equal claims to offset personal preferences - for him, Chopin among composers, Gilels rather than Richter - and is a subtle exponent of the ambiguities in both romanticism and classicism. Few musicians would disagree with him when he singles out Martha Argerich and Grigory Sokolov as closest to him among living pianists.
His literary and historical affiliations can be startling, especially in the occasional programmatic relationship to the music. I was surprised to find, in a note to the first Kissin recording I bought, that this apparently most Apollonian of young pianists heard a portrait of Stalin in the devilish main theme of Prokofiev's Sixth Sonata. It is fascinating to read here of how the Book of Esther informs his thinking about Brahms's First Piano Concerto. While he rarely writes about politics, it is enough to know that "I grew up in Russian culture, all my conscious life I have been a convinced European and at the same time from childhood felt myself unambiguously a Jew" (he now holds both UK and Israeli passports). Memories of his maternal grandparents speaking Yiddish fostered his passionate devotion to the language; he has recorded several CDs of Yiddish poetry.
Kissin is both a poet and composer; while he asks of those who compose and "know the music of Bach, Mozart, Beethoven, Chopin, Schubert...how can they not realise how talented and insignificant is what they themselves write?" he has sought the honest opinion of respected figures like Arvo Part over his own compositions and found nothing but encouragement. I, for one, long to hear his Dodecaphonic Tango.
About Kissin's private and love life you will learn little; he does not even mention, for instance, the fact that he married childhood friend Karina Arzumanova earlier this year, and no photo appears among the curious selection. But if you want to know the answer to such genuinely interesting questions as the connection, for Kissin, between one of Musorgsky's Pictures at an Exhibition and the source of Fiddler on the Roof, you'll enjoy finding out in his singular approach to life and music.
Evgeny Kissin: Memoirs and Reflections published by Weidenfeld and Nicolson on 8 June (hardback £20, eBook £10.99)
Memories of his maternal grandparents speaking Yiddish fostered Kissin's passionate devotion to the language
rating
Explore topics
Share this article