Evgeny Kissin, Barbican Hall |

reviews, news & interviews
Evgeny Kissin, Barbican Hall
Evgeny Kissin, Barbican Hall
A transformative night of Liszt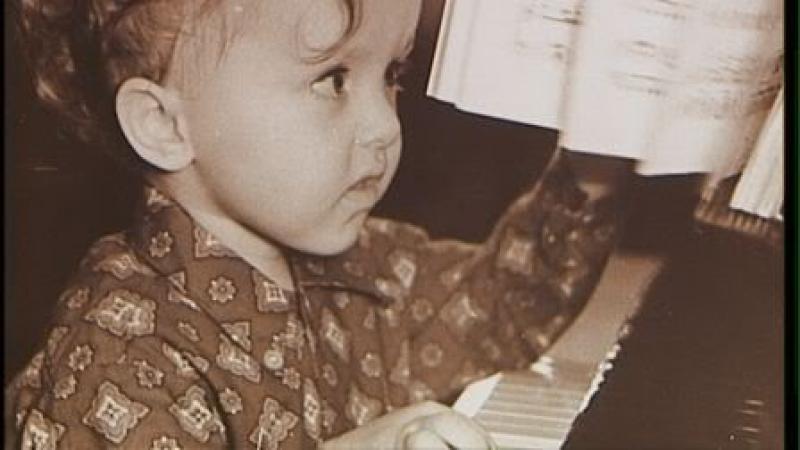 Evgeny Kissin: The former child prodigy sounds better than ever
Word was that four strings had broken in rehearsals. One had snapped only half an hour before the start of last night's Liszt-fest at the Barbican. It meant one of two things: either pianist Evgeny Kissin had finally switched off the safety-first autopilot that some had worried had taken hold of this former child prodigy. Or we had a dodgy piano.
Thankfully, it was the former. The Russian was a transformed pianist in these transformative works.
He had flicked the switch from autopilot to shaman. But before we got to the epic, David Copperfield-like acts of magic of the second half - which sees us scaling the Swiss mountains, capering through Naples and gondoliering down Venetian canals - we received a transfixing little love potion to start.
The opening Transcendental Étude (the ninth, Ricordanza) saw Kissin breathe such an intimately ardent wind into the simple cantilena, it rendered us clap-less. This seemed too personal, too confessional, a moment to intrude upon with applause, though slowly we realised where we were and what we'd just heard and did. Our daydream was anyway about to be shattered by a ferociously vivid rendition of the B-minor Sonata.
This is a work that requires the performer to play and to think and to create simultaneously at the highest levels. Kissin rode these three horses - technique, structure and colour - with a skill that it is difficult to imagine being matched. The opening exposition of motifs was as aware of its colouristic responsibilities as of its technical requirements and structural demands. The effect was multivalent. A flash of right-hand scampering would flicker before our ears and eyes like a buzzing neon light. The octave runs would unfurl epically, superhumanly, breathtaking again to both ear and eye. We ran into Bach on Halloween in the fugue and delved into the darkening woods of the recapitulation. Blissful musical oases emerged: chorales, songs, recitatives. It was the soulfulness of these moments - and of the final spidery crawl into the gaping belly of the piano - that showed how far Kissin has come in recent years.
The second half was, if anything, even more intense. It is easy to be weak and mawkish at the start of Funérailles and then to lurch into donkey-like sobbing at the end. Kissin remained strictly sincere throughout. The eyes of the melody were watery, not awash with tears. The gallop of the Chopin-echoing climax was energetic and angry, not shouty. And when it was necessary for the hands to be mugged by the all-pervading sorrow of the situation, they were and cracked under the pressure.
There was little succour in any of this for the many couples arrayed in the audience on St Valentine's eve. These pianistic tone poems are as much about failure as heroism - or in fact about the heroism of failure. Vallée d'Obermann from the first book of his Années de Pèlerinage broods in a gloriously chromaticised and harmonised fug, springing to heroic life amid tremolo rumblings, only to die away in a suicidal final few bars. Similarly, the three pieces that make up Venezia e Napoli, showstoppers though they undoubtedly are, dance themselves to death in the Tarantella finale.
This messy, manic, desperate Romanticism is exactly what Liszt is about. It is about the glory of attempting and failing. Kissin has in the past been reprimanded for falling foul of this Romantic standard, for being too cautiously robotic. Last night, again, his playing was flawless but no longer could one say that this was being delivered to the detriment of feeling, sweep or sincerity. There is a third way. Two immaculate encores, Liszt's arrangements of Schumann (Dédicace) and Schubert (Soirée de Vienne), offered strong arguments for the glory to be gained in attempting and succeeding spectacularly.
When it was necessary for the hands to be mugged by the all-pervading sorrow of the situation, they were and cracked under the pressure
Share this article