Black Lake, BBC Four review – Nordic blanc falls flat |

reviews, news & interviews
Black Lake, BBC Four review – Nordic blanc falls flat
Black Lake, BBC Four review – Nordic blanc falls flat
Swedish ski resort thriller urgently needs some hotting up
Sunday, 17 September 2017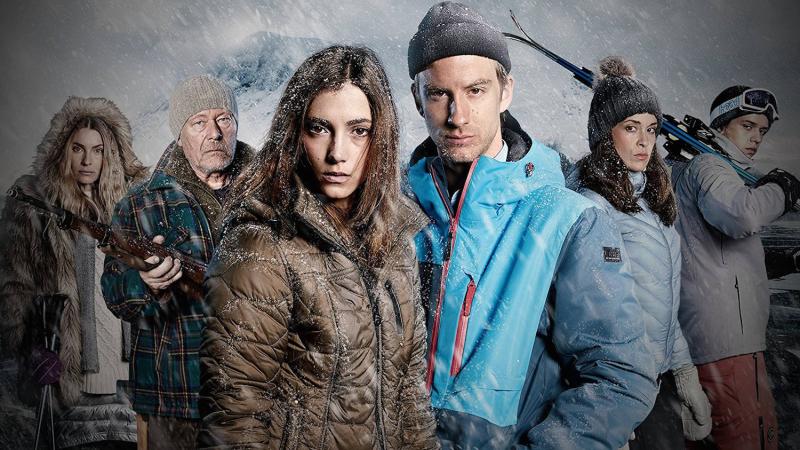 Off-piste: Sarah-Sofie Boussnina and Filip Berg lead the cast of 'Black Lake'
What would Saturday nights be without BBC Four's regular subtitle-fests?
Black Lake
, their new
Swedish
import, has nothing in the way of originality to recommend it, but its tale of a haunted ski resort somewhere out towards the Norwegian border may help to ward off seasonal
ennui
as temperatures fall and the evenings draw in.
The story so far: Johan (Filip Berg), an impatient young capitalist, wants to buy the derelict resort of Svartsjön, and gathers together a bunch of his buddies go and check the place out. Initially it seems like the kind of experience the average Brit could only dream of while braving the rabid hordes on an Easter weekend at Alpe d'Huez, where there isn't even enough room to fall over – there's nobody at Svartsjön except Erkki the grumbling old caretaker (Nils Ole Oftebro, pictured below), and somehow Johan and his chums have all the ski lifts working just for their own personal use.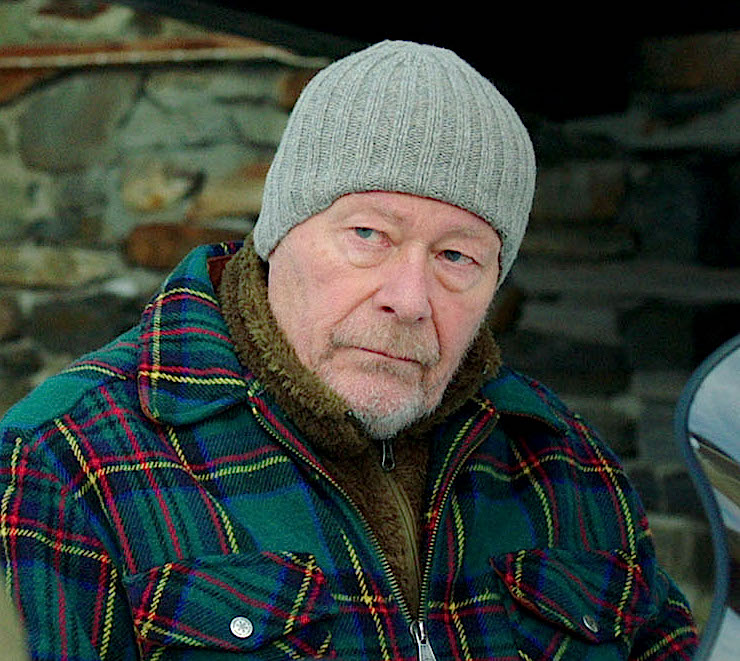 They've even brought along their own personal chef, the amply-proportioned Osvald (Victor Von Schirach). The snow is perfect and the views are magnificent, with Johan proudly taking his girlfriend Hanne (Sarah-Sofie Boussnina) to survey the panorama of lake and forest which, any day now, will all be his. Hanne is so impressed that she accept's Johan's proposal of marriage.
However, we know from the opening flashback sequence that something hideous happened here 20 years earlier (we saw a man in handcuffs going hysterical and breaking free from his captors), and it's not long before a shadow or two starts to fall across Johan's dreams of creating an iconic upmarket winter-sports destination. At first we only hear vaguely that somebody died at the resort. Hanne starts hearing things go bump in the night, and the disobliging Erkki goes all surly and defensive when they ask if he can let them into the mysterious locked cellar whence the noises seem to emanate. Jessan, the latest girlfriend of Frank – she can't ski, but skiing wasn't uppermost in Frank's mind when he invited her – wakes up after having a dream about being suffocated, suffering from a horribly bloodshot eye (Aliette Opheim as Jessan, below).
This takes on a new and sinister meaning after Hanne, somewhat unfeasibly hooking up with a suspiciously over-friendly bloke called Jostein who runs a snowmobile business with his troll-like brother Dag, tracks down the detective involved in investigating the earlier death, and discovers that a family of four were found strangled. She finds strange childish drawings of scarecrow-like figures with one bloodshot eye. The door to the cellar mysteriously swings open of its own accord. Then Jessan takes an E and starts yelling "I murdered the child!"
Ok, I give up – it's ludicrous. One can only hope that it will suddenly turn really dark and ugly in the ensuing episodes. We leave you with news that the increasingly neurotic visitors may be experiencing a visitation from a "myling", which as you are perhaps aware is the spirit of a dead child which has returned to steal somebody else's soul. I hope these suckers have really good winter sports insurance.