Breathe review - heroic but airbrushed struggle against disability |

reviews, news & interviews
Breathe review - heroic but airbrushed struggle against disability
Breathe review - heroic but airbrushed struggle against disability
Real life never-say-die story a little too good to be true
Thursday, 26 October 2017
No surrender: Claire Foy, Andrew Garfield and Tom Hollander (among others)
It's a challenge to review this film without resorting to adjectives like "plucky" and "well-meaning", and its mainstream comfiness made it a strangely cautious choice for the opening night of the recent London Film Festival. Breathe is not on
ly Andy Serkis's debut as a director, but also a film based on the family experiences of its producer, Jonathan Cavendish.
It tells the story of how, in the 1950s, the latter's father Robin met and married society beauty Diana Blacker but later contracted polio, which left him paralysed. The couple's indomitable battle against his condition eventually brought about some revolutionary developments in the care and treatment of severely disabled patients.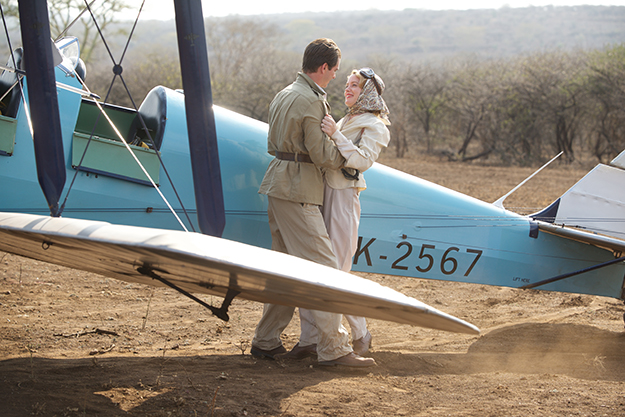 Serkis and screenwriter William Nicholson have approached the project with crusading zeal, which produces some revelatory moments but tends to overdose on its own good intentions. Since the film is the story of the producer's parents, hard-headed critical rigour was never likely to be the order of the day, and the pervasive air of splendid chaps keeping a stiff upper lip under testing circumstances begins to grate.
Andrew Garfield puts up a good fight as Robin Cavendish, whom we meet as an enthusiastic cricketer somewhere in leafiest rural England, smiting the ball into the teatime crockery and catching the eye of Diana (Claire Foy). True love ensues almost instantaneously (the point is rammed home by Bing Crosby singing "True Love"), and the couple are soon soaring through burnished African skies in Robin's Tiger Moth (above), as he takes up a job as a tea broker in Kenya. But Robin's illness changes everything, and since he's confined to a bed or a wheelchair (albeit a revolutionary one with built-in breathing apparatus) for most of the running time, he must communicate through facial expressions. Garfield gives it his all but it's a big ask, and his over-semaphored rictus of delirious delight becomes particularly irritating.
Most of the plaudits belong to Foy, who brings a finely-judged mix of concern, compassion and bloody-minded determination to the role of Diana. When her husband despairs and wants to die, she refuses to let him. "You can't love this," he says, helplessly bedridden. "Well, apparently I can," she retorts.
There's some eccentric though welcome light relief from Tom Hollander, who plays Diana's twin brothers, Bloggs and David, simultaneously as a chuntering double-act with himself. The filmmakers are determined to find hearty good cheer even in disastrous situations, so when Robin's ventilator blows up and the Cavendishes are stranded in remote Spanish countryside, it becomes not a potentially fatal event, but an opportunity for the locals to stage a spontaneous flamenco festival. Hugh Bonneville brings robust bonhomie and a selection of vintage wines to his portrayal of Teddy Hall, the Oxford professor who created Robin's life-changing wheelchair.
The liberating effect of this invention is startlingly illustrated when the Cavendishes visit a German clinic where immobilised patients are kept in morgue-like boxes with only their heads visible, a form of living purgatory apparently considered the state of the art at the time. It's a salutary reminder of the scale of the challenge the couple had to confront, but making popular entertainment out of debilitating illness is a notoriously difficult trick to pull off.