Messiaen & Shostakovich, St John's Smith Square review - Osborne and Gerhardt anchor 1940s masterpieces |

reviews, news & interviews
Messiaen & Shostakovich, St John's Smith Square review - Osborne and Gerhardt anchor 1940s masterpieces
Messiaen & Shostakovich, St John's Smith Square review - Osborne and Gerhardt anchor 1940s masterpieces
Lucidity, violence and transcendence in wartime meditations and combats
Wednesday, 15 November 2017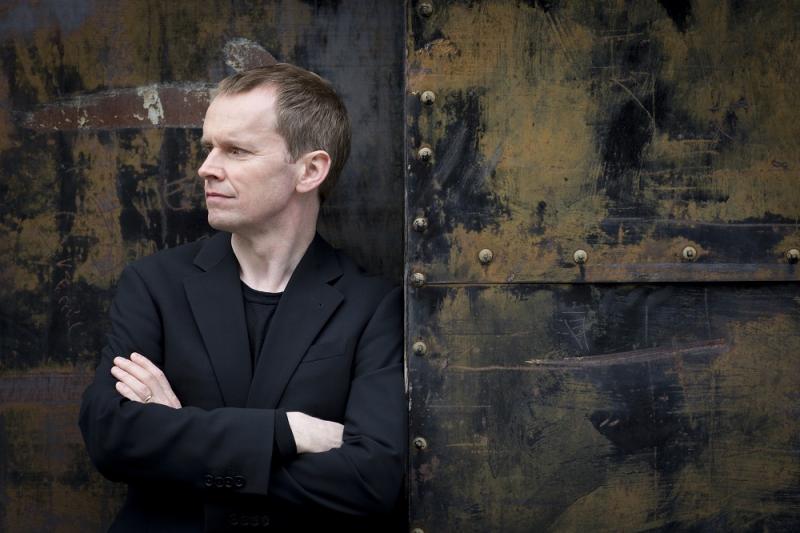 Pianist Steven Osborne: supreme perspectives
As the
Southbank Centre
's International Chamber Music Series at St John's showcased supreme eloquence in two searing but perfectly-proportioned meditations from the Second World War, over the road at Smith Square Europe House was hosting a tribute to a name that may not resonate as much as
Messiaen
or
Shostakovich
, Hubert Butler. Nevertheless just before the Frenchman composed visions for himself and three fellow musicians in a German prisoner-of-war camp camp and the Russian did what he could to mark the horrors of the Holocaust, the Irishman had been in Vienna on his own initiative, helping the Quakers to find Jews new homes abroad, eventually writing on this and other European tragedies in lucid prose as a supreme essayist.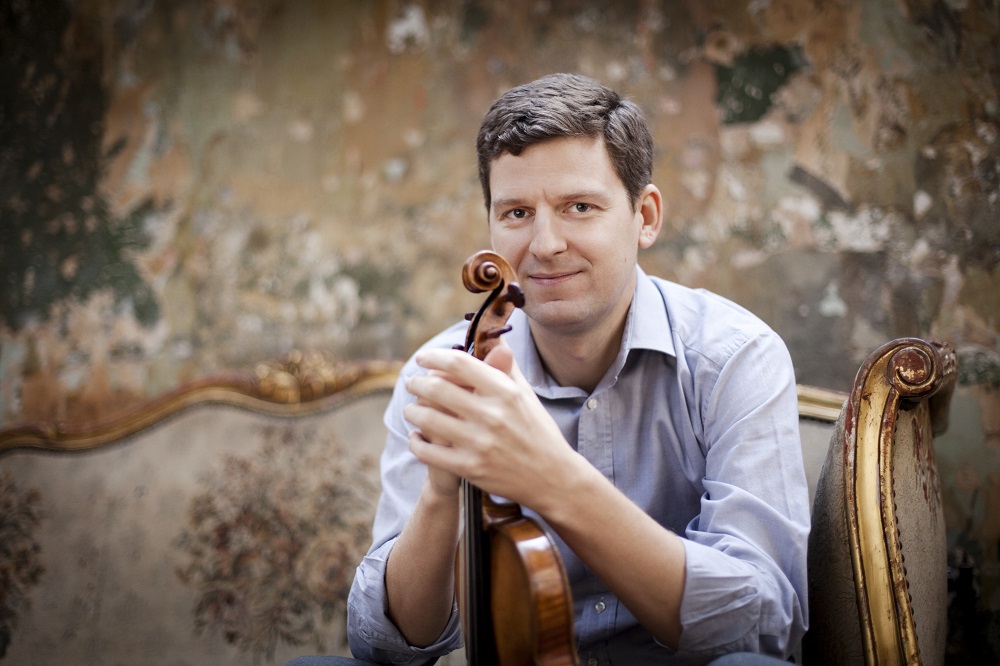 In all three cases, horror and a possible transcendence could only be adequately conveyed through rigour. And it took the peerless sophistication of violinist James Ehnes (pictured left by Benjamin Ealovega), cellist Alban Gerhardt, pianist Steven Osborne and clarinettist Jean Johnson to keep the anguish of Shostakovich and the apocalyptic outbursts of Messiaen's prison visions in focus. If anything Ehnes is almost too cultured a musician for the savage humour of the scherzo in Shostakovich's Second Piano Trio or the way in which its finale's kletzmer-style themes are shredded in a terrifying conflagration. No soloist, though, could better inscape the meditative quality of the opening – the violin expressing pain in a lower register than the high-wire cello – or the Bach-like lament placed over the piano's inexorable Passacaglia chords in the Largo.
Hair-raising violence was to be found in Osborne's superbly well-weighted outbursts at the heart of the finale. Here's a pianist who really does run the gamut, essential for the extremes of Messaien, a composer whose music no-one plumbs more amazingly. His Quartet for the End of Time started with deeper perspectives than in any other performance I've ever heard, the piano most remote, violin and cello in the middle distance, clarinet foregrounding, while the rainbow clusters of the seventh movement made the ears ring.
Johnson (pictured right), a fine-tuned chamber musician, didn't quite reach the greatest solo clarinet playing in "Abime des oiseaux" – recent memories of Michael Collins and Julian Bliss on the edge of audibility were hard to shift – but the transcendent was absolutely sounded in Gerhardt's unshaken legato for "Praise to the Eternity of Jesus". Technical perfection is difficult if you're never going to break the line, and unnecessary if you lead as profound a meditation as this. And though Ehnes made you more conscious of instrumental tone in the "All is love" of the ineffable epilogue – you want, ideally, to forget the physical embodiment of the sound and focus entirely on the visionary message, as Gerhardt miraculously managed – then the final float heavenwards with Osborne managed the special magic of not letting the listener know where the sound, fading to nothing, actually stopped.
This year Alban Gerhardy founded Musicians 4 United Europe - website here