CD: Gaspard Royant - Wishing You a Merry Christmas |

reviews, news & interviews
CD: Gaspard Royant - Wishing You a Merry Christmas
CD: Gaspard Royant - Wishing You a Merry Christmas
Classy, knowing French entry in the easily maligned field of seasonal albums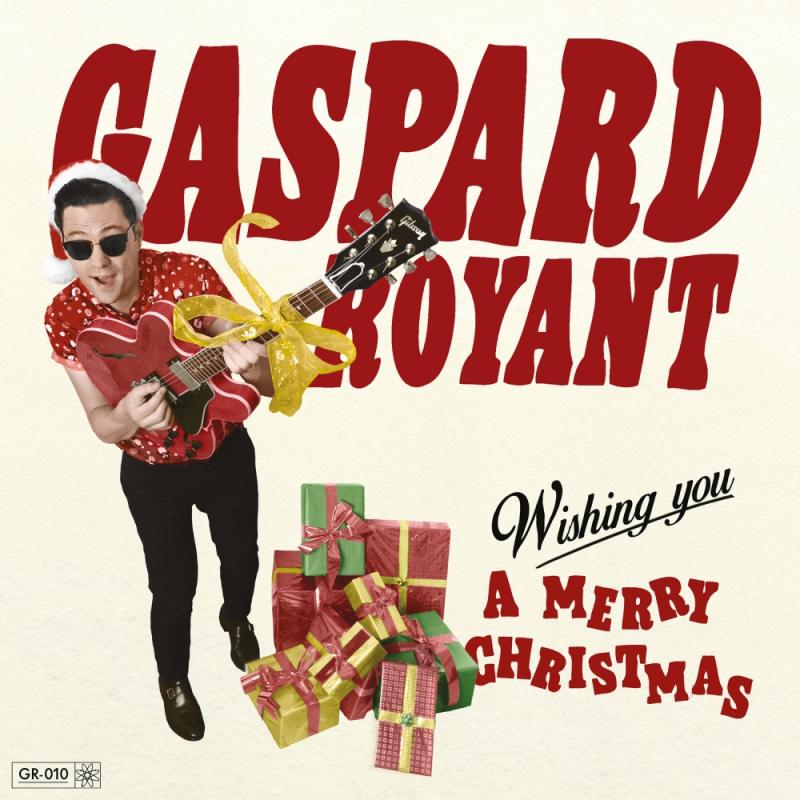 Gaspard Royant's 'Wishing You a Merry Christmas': tasteful
French stylist Gaspard Royant has recorded at London's garage-rock-central studio Toe Rag and been produced by Edwyn Collins. Both fit a worldview which encompasses collaborating with Eli Paperboy Reed, who crops up here on "Christmas Time Again", a cover of Reuben Anderson's wonderful, soulful 1966 ska single. Drawing a line between garage rock, Sixties urban R&B and soul with dashes of blues and nods to Lee Hazlewood, Royant is a Gallic cousin to Richard Hawley. Unsurprisingly, his first Christmas album is a knowing affair.
Scooping up tracks from Royant's seasonal singles and marrying them to newly recorded cuts, Wishing You a Merry Christmas is cool, hip and opens with a swinging cover of "Christmas (Baby Please Come Home)" drawn from Phil Spector's 1963 A Christmas Gift for You from Philles Records album. After this, the self-composed ("C'mon Baby) It's Christmas Time!" sets the tone for a ten-tracker which swims in less-obvious waters, even when a song is over familiar.
Royant's take on John Lennon's "Happy Christmas (War is Over)" sticks to the template vocally but otherwise injects a gentle dose of Sigur Rós' textural blur. Eels' "Everything's Gonna Be Cool This Christmas" is rendered straightforwardly, but Wham's "Last Christmas" is given a Roy Orbison-esque makeover. The album ends with a fine, moody, Chris Isaak-indebted run through U2's "New Year's Day".
Tastefulness is a rare commodity with Christmas albums, but Wishing You a Merry Christmas has it in spades. As a similarly classy but new contribution to an easily maligned genre, file it alongside Paul Revere & the Raiders' bizarre A Christmas Present...and Past, Psychic TV's Pagan Day, Etiquette Records' Merry Christmas album, Les Disques Du Crépuscule's Chantons Noël - Ghosts of Christmas Past and the Ze label's A Christmas Record.
Overleaf: watch the video for "(C'mon Baby) It's Christmas Time!" from Gaspard Royant's Wishing You a Merry Christmas
Gaspard Royant is a Gallic cousin to Richard Hawley
rating
Share this article