Reissue CDs Weekly: Spirit |

reviews, news & interviews
Reissue CDs Weekly: Spirit
Reissue CDs Weekly: Spirit
'It Shall Be, The Ode & Epic Recordings' is an essential overview of a terrific band
Spirit get it together in the country
The press ad for Spirit's debut album wasn't shy. "Five came together for a purpose: to blow the sum of man's musical experience apart and bring it together in more universal forms. They became a single musical being: Spirit. It happens in the first album." Of the band's bassist Mark Andes, it declared "the strings are his nerve endings". Drummer Ed Cassidy apparently "hears tomorrow and he plays it now".
Now was February 1968 and such hyperbole would have been baseless if the band being bigged-up wasn't special. As it happened, Spirit actually were. Their eponymous album was packed with great, immediate songs yet also had a jazzy, freaky edge. The harmonies were creamy and full, the playing was pin-sharp with no noodling. Latin rhythms bubbled up and there was a sensitive, Jack Nietzsche-style approach to orchestration. There were sitars, a harpsichord and brass. It all held together, was classy, enviably sophisticated and fitted the psychedelic bag. The eclecticism was akin that of Buffalo Springfield: the country-ish "Straight Arrow" from Spirit's debut album was very close to what Stephen Stills and Neil Young cooked up for the Springfield; "Water Woman" echoed the yearning inherent to Young's songwriting. But the band closest to Spirit in ethos if not musical style was Love.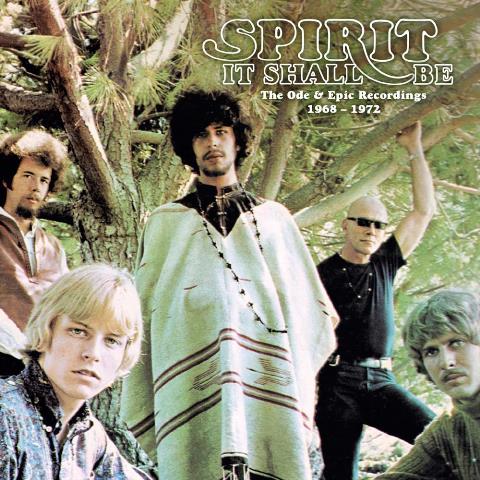 Spirit's singularity is confirmed by the new five-disc set It Shall Be, The Ode & Epic Recordings 1968–1972. Over 107 tracks, the clamshell box reissues the albums Spirit, The Family That Plays Together (also issued in 1968), Clear (1969), The Twelve Dreams of Doctor Sardonicus (1970) and Feedback (1972). The five albums are supplemented by the soundtrack music they composed and played for the 1968-filmed, 1969-released Jacques Demy film Model Shop (first issued in 2005), non-album singles, outtakes from album sessions and remixes of previously released tracks made for the 1991 Time Circle compilation. The only previously unreissued material is the mono version of their debut album.
Depending on which story is told, the members either formed the band in April 1967 as Spirits Rebellious, or it was put together then by The Mamas & the Papas manager and head of Ode Records Lou Adler (the latter is what Lillian Roxon says in her roughly contemporary Rock Encyclopedia).
Either way, the band's line-up had form. Mark Andes (bass), Ed Cassidy (drums), Randy California (guitar: born Randy Wolfe) and Jay Ferguson (vocals, percussion) had all been in a Los Angeles band called The Red Roosters which fell apart in summer 1965. Cassidy and Spirit's keyboard player John Locke previously played together for four years in the New Jazz Trio. Locke was also in the New World Jazz Company. When The Red Roosters folded, Andes went on to an early version of Canned Heat and California moved to New York where, in Summer 1966, he played alongside Jimi Hendrix in Jimmy James and the Blue Flames. When Spirit formed, despite his resume, California was only 16. Cassidy, his shaven-headed step-father, was 20 years older.
The members varied backgrounds contributed to Spirit's genre-crossing approach to music (in Los Angeles, Kaleidoscope's similar outlook had very different results). They could have created a hotchpotch but instead fashioned an elegant whole. Their first four albums are all wonderful but the lumpy, uninspired Feedback, made by an ad hoc line-up with only Cassidy and Locke from the original band, is to be avoided.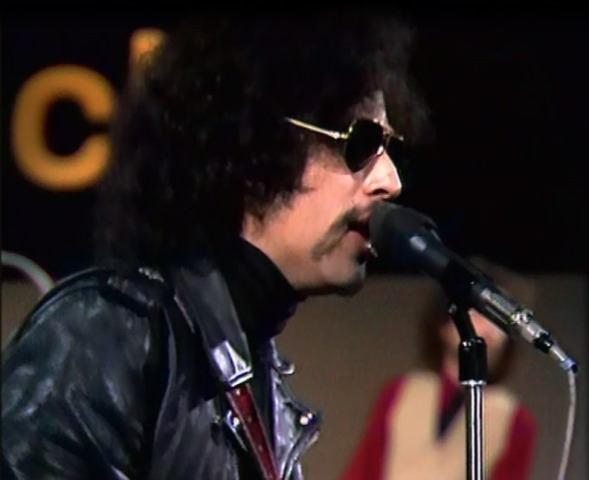 This package is slightly let down by its booklet's surface-level telling of the story, seemingly written without original research; a marked contrast to the all-encompassing track selection. There is no mention that the band had acting roles in Model Shop and no discussion of the conflicting scenarios for the band's formation. The old chestnut about Led Zeppelin's supposed appropriation of the first album's "Taurus" for "Stairway to Heaven" is given yet an another outing and there is no consideration of the band's context in California's (the state) music scene. An opportunity to dig into what made Spirit tick has been missed. Just why did they record a song sung in Hebrew called "Jewish" on The Family That Plays Together? (pictured left: Randy California in action during Spirit's 31 January 1970 appearance on German TV's Beat Club)
At 107 tracks across five discs, It Shall Be, The Ode & Epic Recordings 1968–1972 is a lot of Spirit. The best approach is to ignore the sequencing and listen to the first four albums and relevant non-album singles in the order they were released. This alone makes the case for Spirit. Then check out the Model Shop music, some of which was repurposed for Clear. Next, if need be, take in the slightly punchier sounding (than stereo) mono version of the debut album and the outtakes. Don't bother with Feedback. The remixes from 1991 are all superfluous: some were made then for a reissue as the master of The Twelve Dreams of Doctor Sardonicus was missing – the album appears here as per what was originally issued.
Despite previous recyclings of their catalogue, this is an essential overview of a terrific band. Get it, then seek out original pressings of the first four albums.
Next week: The Shirley Collins retrospective The Ballad of Shirley Collins
The varied backgrounds of Spirit's members meant they could have created a hotchpotch. Instead, they fashioned an elegant whole
Explore topics
Share this article