Reissue CDs Weekly: Neil Young, Motown |

reviews, news & interviews
Reissue CDs Weekly: Neil Young, Motown
Reissue CDs Weekly: Neil Young, Motown
A live curio from 1970 and a smart box of seven-inch singles
Neil Young ponders the size of his Steinway in 1970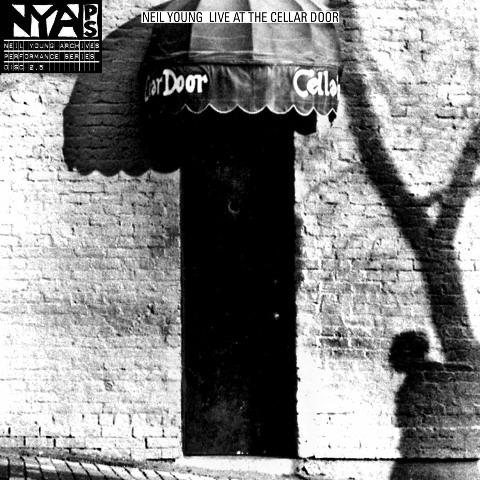 Neil Young: Live at the Cellar Door
Crosby, Stills, Nash & Young had fallen apart in summer 1970 and Neil Young was left to promote After the Gold Rush, his third solo album from August that year. He hit the road on his own after "Only Love Can Break Your Heart" had nudged the singles's chart. As 1971 unfolded, the tour would be billed Journey Through the Past – he was playing recent songs alongside material from his earlier albums, including those made with The Buffalo Springfield.
Live at the Cellar Door catches Young in Washington D.C during a series of dates over 30 November to 2 December 1970. Although edits are evident, it's unclear whether this 13-song album draws from one or multiple performances. The sound is sensational – bright and crisp, yet with a rounded depth. The release comes as one of Young's Archive Performance Series and is numbered 2.5, which must mean it's a post-script to number two, the Live At Massey Hall 1971 set, recorded 19 January 1971 and issued in 2007.
This is hardly an unfamiliar period and, in terms of its songs, Live at the Cellar Door is short on surprises, although piano is chosen for "Cinnamon Girl" rather than guitar. "Bad Fog of Loneliness" got an outing on the Massey Hall set. "Down by the River" and "Old Man" (also on Massey Hall) took a while after this show to surface as studio recordings.
Young says to the audience 'you'd laugh too, if this is what you did for a living'
A quintet from After the Gold Rush dominates, as does a trio of Buffalo Springfield songs: "Expecting to Fly", "I am a Child" and "Flying on the Ground is Wrong". Young was certainly looking back. The highlight is a stunning, spectral "Expecting to Fly" which, stripped of its studio finery, is all the more poignant down to the moment his hands crash down on the keyboard for the final, hanging chord.
There's little talk. Clearly amused while messing atonally with the piano's strings before "Flying on the Ground is Wrong" he says the "nine-foot Steinway is really outtasite, it's special when they are super-long like this. I've been playing piano seriously for almost a year and I had it put in my contract that I would only play on a nine-foot Steinway. Just for a little eccentricity." After another swoosh across the strings and the audience's laughter, he says "you'd laugh too, if this is what you did for a living."
Although the concert catches a focused performer and is a compelling listen, it's clear Young is feeling his way as a solo artist, balancing the moody with the playful, the intense with the immediate. As a document, it's fascinating and certainly a curio. If issued at the time, it would have done him no harm. Issued now, it shows how Young was putting the past into context while working out how to move forward. Despite being a public figure, he was still evolving.
Overleaf: The Motown 7s Box – Rare and Unreleased Vinyl
Various Artists: The Motown 7s Box – Rare and Unreleased Vinyl
Neil Young probably wasn't given to looking back on Motown in 1970, but he had spent time signed to a subsidiary of the Detroit imprint in 1966 while a short-stay member of the soon-to-be defunct Mynah Birds. That band, which also featured Young's future Buffalo Springfield cohort Bruce Palmer and rock-soul stylist Rick James, became a footnote for both Motown and Young. Similarly, what's collected over the 14 sides of The Motown 7s Box are tracks which made no waves at the time, even though they were by stars like Marvin Gaye, The Four Tops, The Supremes and Stevie Wonder. This numbered-edition of 2000 box collects tracks which were shelved, posthumously issued, withdrawn, only reached acetates or were buried on albums. It's not a best-of, but a collection stressing Motown had talent to burn.
The compiler is former Wigan Casino mover Richard Searling, which gives some idea of the set's perspective. However, not all the 14 cuts are Wigan stompers and styles vary. The entry point is Marvin Gaye's amazing, epic "This Love Starved Heart of Mine (it's Killing me)", which first surfaced on an acetate in the 1980s. Searling describes it in the liner notes as "probably the best Northern Soul dancer ever to come out of the Motor City." It is fabulous and that may be going a bit far, but judge for yourself below (albeit with thin sound).
Everything sounds incredibly punchy and other highlights of this fine package include The Originals's insistent, atmospheric "Suspicion", Barbara McNair's yearning "It Happens Every Time" and Chris Clarke's kinetic, Marvin Gaye-esque "Something's Wrong". The concept behind The Motown 7s Box is neat, as is the execution. The labels are accurate (although bit shiny to really be authentic), as are the individual sleeves. It does retail for around £52 which is steep for seven singles, but seek this out if the price is right .
Listen to Marvin Gaye's "This Love Starved Heart of Mine (it's Killing me)"
'Live at the Cellar Door' shows how Neil Young was putting the past into context while working out how to move forward
Share this article