Reissue CDs Weekly: Stephen Stills |

reviews, news & interviews
Reissue CDs Weekly: Stephen Stills
Reissue CDs Weekly: Stephen Stills
Whatever became of the musical superman of the late Sixties?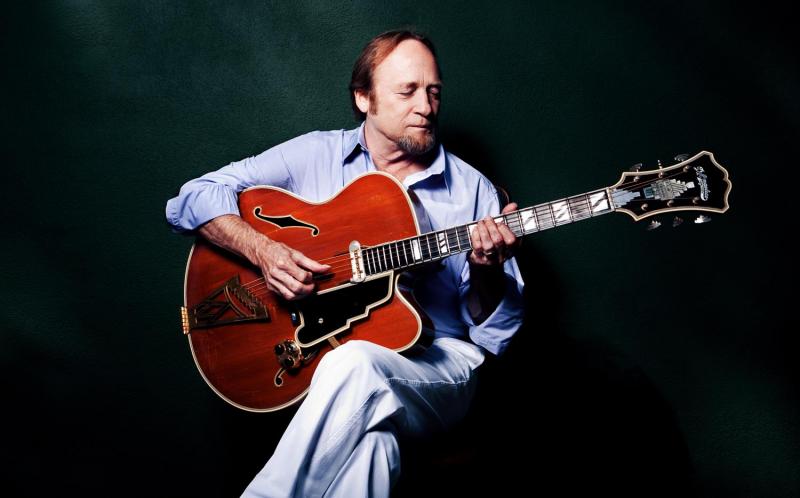 Long may you run: Stephen Stills, now packed into the four-CD 'Carry On' collection
Stephen Stills: Carry On
Sprawling across these four discs is the curious saga of the megastar who fell to earth. From early 1967, when Stephen Stills's song "For What It's Worth" became a Top 10 hit for LA folk-rockers Buffalo Springfield, to 1973's Down the Road, the second and final album with his band Manassas, Stills was leading the charge at the white-hot edge of the rock revolution. But after that his stock plummeted, his albums falling lower and lower in the charts as his imperious aura dwindled bewilderingly. He last appeared on Billboard's Top 200 when his 1984 disc Right By You stalled at 75.
But during that early magical period, anything Stills touched became alchemised with his multi-instrumental brilliance, soulful singing and seemingly effortless songwriting. The fractious crucible of Buffalo Springfield, where he battled incessantly for control with Neil Young, drove Stills to strive harder and harder. If Young was going to create mystical multi-part symphonies like "Broken Arrow", Stills would hit back with the virtuoso tour de force of "Bluebird". For good measure he'd have a go at latino pop ("Uno Mundo",) a dollop of pseudo-metal ("Special Care", fuelled by Buddy Miles's steamhammer drumming), or a song about a Vietnam draft dodger ("Four Days Gone", present here in the demo version previously heard on the Buffalo Springfield box set).
The Springfield imploded after three albums, though their posthumous reputation would continue to gather pace steadily, and Stills strode from the wreckage flaunting his "hot kid" reputation. He earned some serious musicianly kudos and unexpectedly large sales for his playing on the Super Session album with Al Kooper and Mike Bloomfield (an interesting curiosity disappointingly not sampled on this set). Then he hooked up with David Crosby and Graham Nash to create the template for the West Coast harmony-rock that would come to fruition with the Eagles.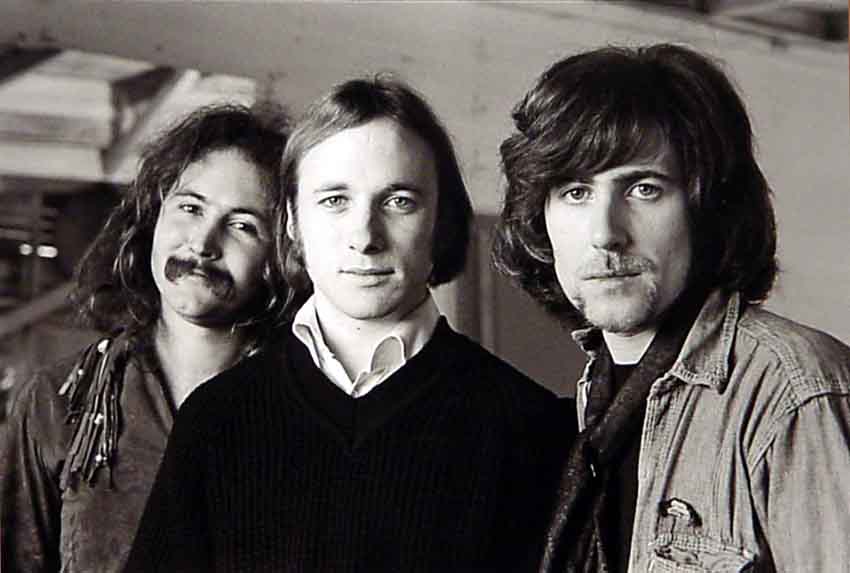 Indeed, many would argue that CSN's unique sound remains the original and best, and some of its key tracks still shine here with rare brilliance. The nonchalance with which "Suite: Judy Blue Eyes" carries its multi-part structure still seems amazing, Stills's formidable acoustic guitar work - an unparalleled blend of folk, latin and blues - providing the framework for the vocal harmony blend that astounded the world. "Helplessly Hoping", Stills's nimble exercise in alliteration, is less extravagant in scope but another exquisite showcase for what the trio did best (Crosby Stills & Nash, pictured above).
Given their feudin' history with the Springfield, the addition of Neil Young to create Crosby Stills Nash & Young sounded alarm bells with some onlookers, though the foursome did rapidly become the premier supergroup of the early Seventies. They also fought and argued bitterly, and the temperamentally solitary Young was never fully committed to the band. It's striking that one of their finest moments was their storming version of Joni Mitchell's "Woodstock", a song by somebody from outside the band perhaps offering them a politically neutral playing field. Even if the composer had almost become Graham Nash's wife.
Meanwhile Stills found time to make his first couple of solo albums, which both sailed effortlessly into the upper reaches of the charts. The first one, containing the brilliant "Love the One You're With" - included here in its seven-inch single mix, alongside three other album tracks - was made while he was living in England, after buying Ringo Starr's 15th century mansion Brookfield in Elstead, Surrey (formerly home to Peter Sellers and Britt Ekland). He even wrote a song about Brookfield's gardener, "Johnny's Garden", and subsequently recorded it with Manassas (he tells a good yarn about it on 2009's Live at Shepherd's Bush set). The song nestles here among a cluster of tracks from the excellent Manassas debut album, though there's only one from the less persuasive follow-up, Down the Road (Stills in 1972, below).
However, the era of Stills as English country squire, hobnobbing with the likes of Eric Clapton and Steve Winwood (whom Stills had tried to recruit for Crosby Stills & Nash), was short-lived, as the spotlight swung abruptly away from him. Not that his talent had wholly abandoned him, it just wasn't blazing as intensely as it once had. The album merely called Stills (1975) contained several nuggets, such as the latinate chug of "First Things First", but although there are five tracks from that collection here, exasperatingly they've still managed to omit its best song, the haunting "In the Way" (the set was compiled by Graham Nash and photographer Joel Bernstein, apparently with minimal input from Stills).
Illegal Stills from the following year again contained its share of standouts (though the critics rounded on it mercilessly), but there's nothing from it here at all. Indeed, the last disc-and-a-half of this collection disintegrates into a pick-and-mix of tracks which I suppose represents Stills's faltering progress quite accurately. There are a couple of likeable pieces from the Thoroughfare Gap album, an energetic but context-less song in Spanish called "Cuba Al Fin" which was recorded live in Havana in 1979, a cross-section of pieces from the latterday CSN albums Daylight Again (their last top 10 album, released in 1982) and the live collection Allies, and tracks from Stills's little-bought solo releases Stills Alone and Man Alive!
There are a few gems tucked away in this lot. "Spanish Suite", recorded in 1979 but not released until 2005 on Man Alive!, is yet another of Stills's hispanic forays, but lit up by some fluid and supple piano from Herbie Hancock which is harmonically miles beyond anything else happening on the track. "Treetop Flyer", from Stills Alone, is an engaging fable about a low-flying smuggler-pilot, grittily sung and superbly played on acoustic guitar. Crosby Stills and Nash manage to find some of the old melodic juice in versions of "Daylight Again" (which segues into "Find the Cost of Freedom" with a guest appearance by Art Garfunkel), "Southern Cross" and a previously unreleased stab at Dylan's "Girl from the North Country" recorded in New York last year.

Whether there are enough dedicated Stills-o-philes to justify the existence of this package is a moot point. Zealots who already have the exhaustive Buffalo Springfield box and the by-and-large excellent CSN set from 1991 could justifiably conclude they have all they need (especially if they also possess the Manassas double album), though doubtless they'd appreciate the sprinkling of rarities such as Stills's demo version of "49 Reasons", an early try-out of "The Treasure", a splendid take of "Do for the Others" where Stills duets with Steve Fromholz, and a prototype of "Sugar Babe" called "Little Miss Bright Eyes". But it must be galling for Stills that Neil Young, the eternal self-rejuvenator, still not only makes excellent new music, but has taken the art of the reissue to extraordinary lengths with his colossal multi-format Archives project.
Watch Stills performing with Manassas on German TV in 1972
Anything Stills touched became alchemised with his multi-instrumental brilliance, soulful singing and seemingly effortless songwriting
Share this article