Edinburgh Fringe 2018: Rose Matafeo review |

reviews, news & interviews
Edinburgh Fringe 2018: Rose Matafeo review
Edinburgh Fringe 2018: Rose Matafeo review
Edinburgh Comedy Award winner has a wonderfully daft show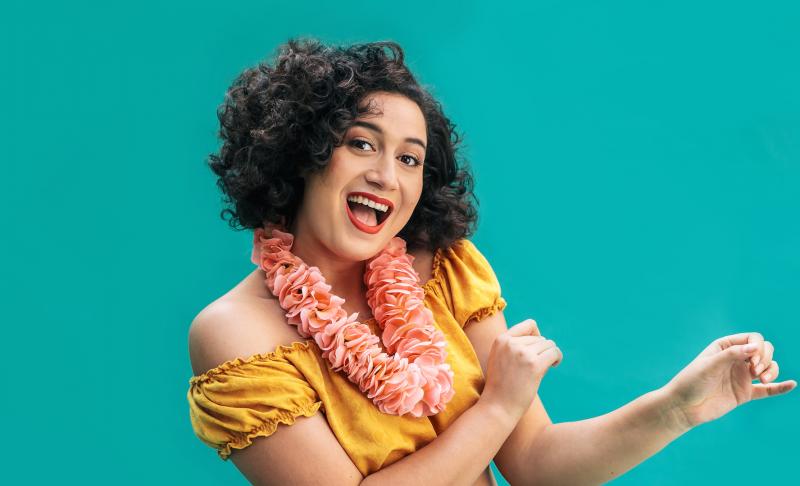 Rose Matafeo won the prestigious Edinburgh Comedy Award for best show at the Fringe
As we enter the venue, Rose Matafeo is playing a game of mini table tennis with a member of the audience. Nothing that follows seems to relate to this "just a bit of fun to start the show" – but, trust me, it's one of the cleverest bits of misdirection you will ever see.
The penny drops only at the end of
Horndog
, for which the New Zealander deservedly won the prestigious Edinburgh Comedy Award for
best show
at the Fringe at the weekend.
It's a high-energy hour, as Matafeo gallops through heaps of gag-laden material in a show that she says more than once is just about having fun, but which also manages to make some subtle serious points – about #MeToo, the patriarchy and female sexuality, for instance.
Much of it is confessional; growing up as a geeky teenager who was obsessed with films but had no success with boys, when she did start dating Matafeo threw herself into the relationships with abandon. Too much abandon, as she now realises after a recent break-up; she became obsessed with each guy she dated, it ended badly every time but still she went back into the dating world. She has had nine relationships as an adult, and dating "is like recommending the restaurant that has given you food poisoning eight times".
There are lots of clever gags like this that pepper the hour, as Matafeo talks about female horniness – that search not for romance but passion in a relationship – overcoming her low self-esteem, accidental masturbation, her teenage love of K-pop and Alex Kapranos from Franz Ferdinand (another slow burner) and much else besides. She uses the onstage screen to underline with audiovisuals some of her points (about social media, for instance) sparingly but to great effect.
Then comes the best ending – by far – of any show I saw at the Edinburgh Fringe this year. With no set-up, it comes as a wonderful, witty, laugh-laden surprise, into which every part of the show, you then realise, has been building towards. Horndog is indeed, as Matafeo promised, fun – but it is wonderfully clever and heartwarming too.
When she did start dating, Matafeo threw herself into the relationships with abandon
rating
Explore topics
Share this article