CD: Tim Hecker - Konoyo |

reviews, news & interviews
CD: Tim Hecker - Konoyo
CD: Tim Hecker - Konoyo
Long avant narratives and moments of shimmering beauty from Canadian-Japanese collaboration
Sunday, 23 September 2018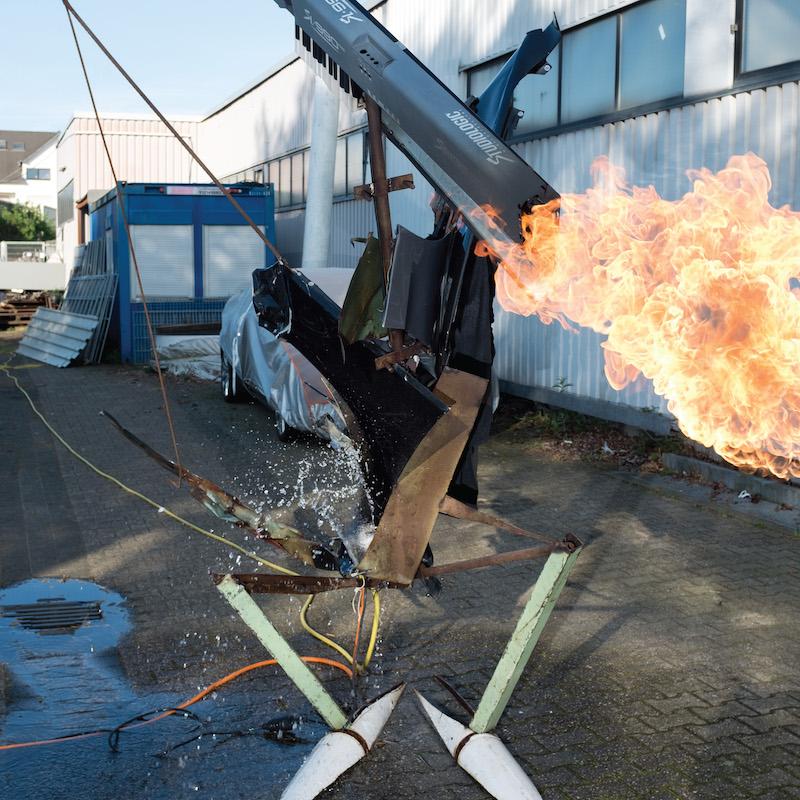 It may be mean to say, but it seems sadness agrees with Tim Hecker. The Canadian has been a mainstay of the global experimental music world almost since the turn of the millennium, sitting somewhere between neo-classical, shoegaze, ambient and abstract noise. His tracks are always delicate, always poised, sometimes veering a little into harsh distortion though rarely if ever enough to scare the horses; and they seem to be at their best when they're at their sparsest and most desolate.
There's certainly plenty of sparseness and desolation in his ninth album, a series of collaborations with Tokyo Gakuso, a gagaku (Japanese classical music traditionally played in the imperial court) ensembe, recorded in a Tokyo temple and heavily processed by Hecker. The instrumentation is blended perfectly into the electronics; to a hallucinatory degree in fact, as with the bending flute notes that dissipate into mist and plucked sounds that divide into fluttering flocks of pitched up glitter in "A Sodium Codec Haze".
The tracks are mainly long (8, 10 or fifteen minutues) and episodic: "Keyed Out" and "Across to Anoyo" seem like Stockhausen-inspired miniature musical dramas, moving from drift to clang, intense fuzz to sudden swoops of sound – and are as... demanding as that suggests. You certainly need to give them full concentration to get drawn into their narrative, put it that way. Much more engaging is the much smoother "In Mother Earth Phase", which has the most delicate of flutterings around deep bowed tones, evolving constantly over its ten and a half minutes. Or even better, the shortest track of the album by far, the truly beautiufl three and a half minute "Is a Rose Petal of the Dying Crimson Light" in which notes hang in the air like ghosts. In these tracks, full of feelings of loss and dissociation from the normal structures of life, the real emotional core of this record lies.
The instrumentation is blended perfectly into the electronics; to a hallucinatory degree in fact
rating
Share this article