CD: William Tyler - Goes West |

reviews, news & interviews
CD: William Tyler - Goes West
CD: William Tyler - Goes West
Solo set from Lambchop and Silver Jews guitarist eschews genre classification
Thursday, 17 January 2019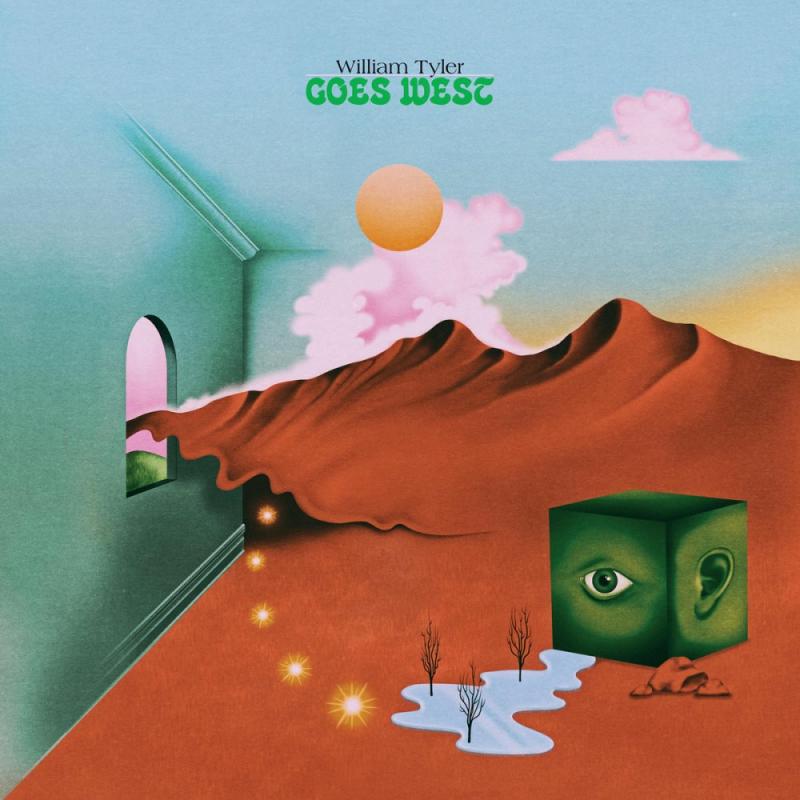 William Tyler's 'Goes West': imbued with an undeniable forward motion
Its Dali-esque sleeve image captures Goes West perfectly. Over its 10 instrumental tracks, the music drifts inwards from outside as if introducing the endless open space of an intensely lit desert. There's a sadness-tinged reflectiveness too; one which could bring on tears and induce a need to look heavenwards for support.
Goes West is the fourth solo album from William Tyler, the guitarist in Lambchop and Silver Jews. He's set his electric guitar aside for this acoustic-bedded set. A full band accompanies him and Bill Frisell guests on the final cut, "Our Lady of the Desert". John Fahey colours the whole and – this is not meant as a negative – thoughts of new age guitarist William Ackerman might not be far. Maybe of John Martyn too. The title is literal: Tyler wrote and recorded the album after moving from Nashville to California.
Tyler gets straight to the point with album opener "Alpine Star", which begins with a startlingly clear and immediate close-miked rolling, fingerpicked acoustic guitar refrain which is soon accompanied equally clear-cut drumming, bass, a luminous keyboard wash and supplementary guitar. The raw ingredients imply a delicacy but as whole the composition is imbued with an undeniable forward motion. This is not background music. As the album progresses, it's ever-more clear that Tyler isn't messing about – he is reconfiguring the instrumental rule book by ensuring that each element of Goes West is expressed as precisely and robustly as possible while still serving a need to drive onwards.
His last album, 2016's Modern Country, was also instrumental but clearly nodded to the genre name checked in its title. With the poised Goes West, William Tyler has moved beyond classification.
This is not background music
rating
Share this article