DVD: An Elephant Sitting Still |

reviews, news & interviews
DVD: An Elephant Sitting Still
DVD: An Elephant Sitting Still
Desolate Chinese masterpiece catches melancholic anomie over 230 mins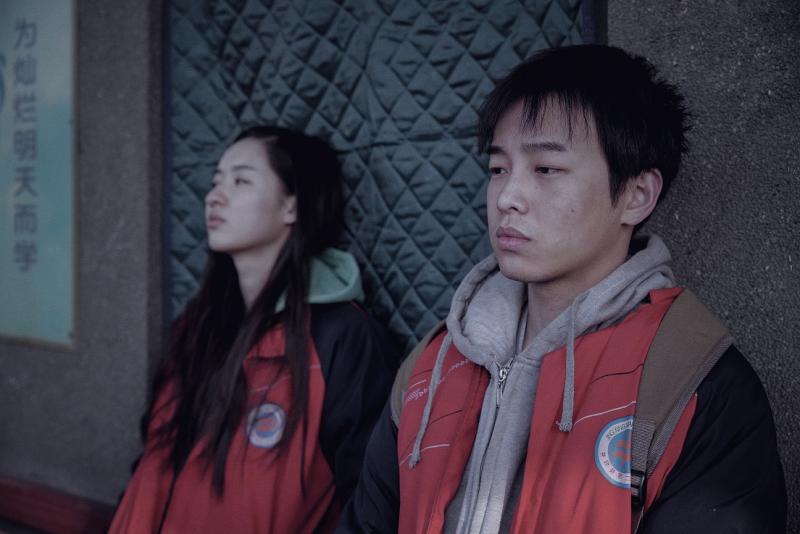 Up against it: Huang Ling (Wang Yuwen), left, Wei Bu (Peng Yuchang)
Stretching to nearly four hours,
An Elephant Sitting Still
is a film of almost unremitting bleakness, following the overlapping paths of a group of characters and their existence – "life" hardly seems the right word for it – in a run-down city in regional China. Set over the course of one day, it is also a hugely skilled piece of filmmaking, with a script from Hu (also an acclaimed novelist) that manages the rare achievement of bringing separate strands of alienation together into a cohesive structure. That directorial mood is brilliantly matched in the cinematography of Fan Chao, all bruised colours, long tracking shots and purposeful use of shallow focus.
We inevitably watch it in a different light knowing that Hu took his own life soon after completing the film, at the age of only 29: his photograph, smiling, appears with the credits. While the explanation for his action appears to lie in disagreements with his producer (not least, over the length of the director's cut), it is hard not to see the depression of An Elephant Sitting Still as being somehow connected to the director's choice. While his critique of society is acute, it's surely Hu's innate melancholy – that "keener eye for the truth than others who are not melancholic" – that dominates. Yet, the sheer fact of creation of a work of this depth and complexity must surely be seen as a life-affirming act.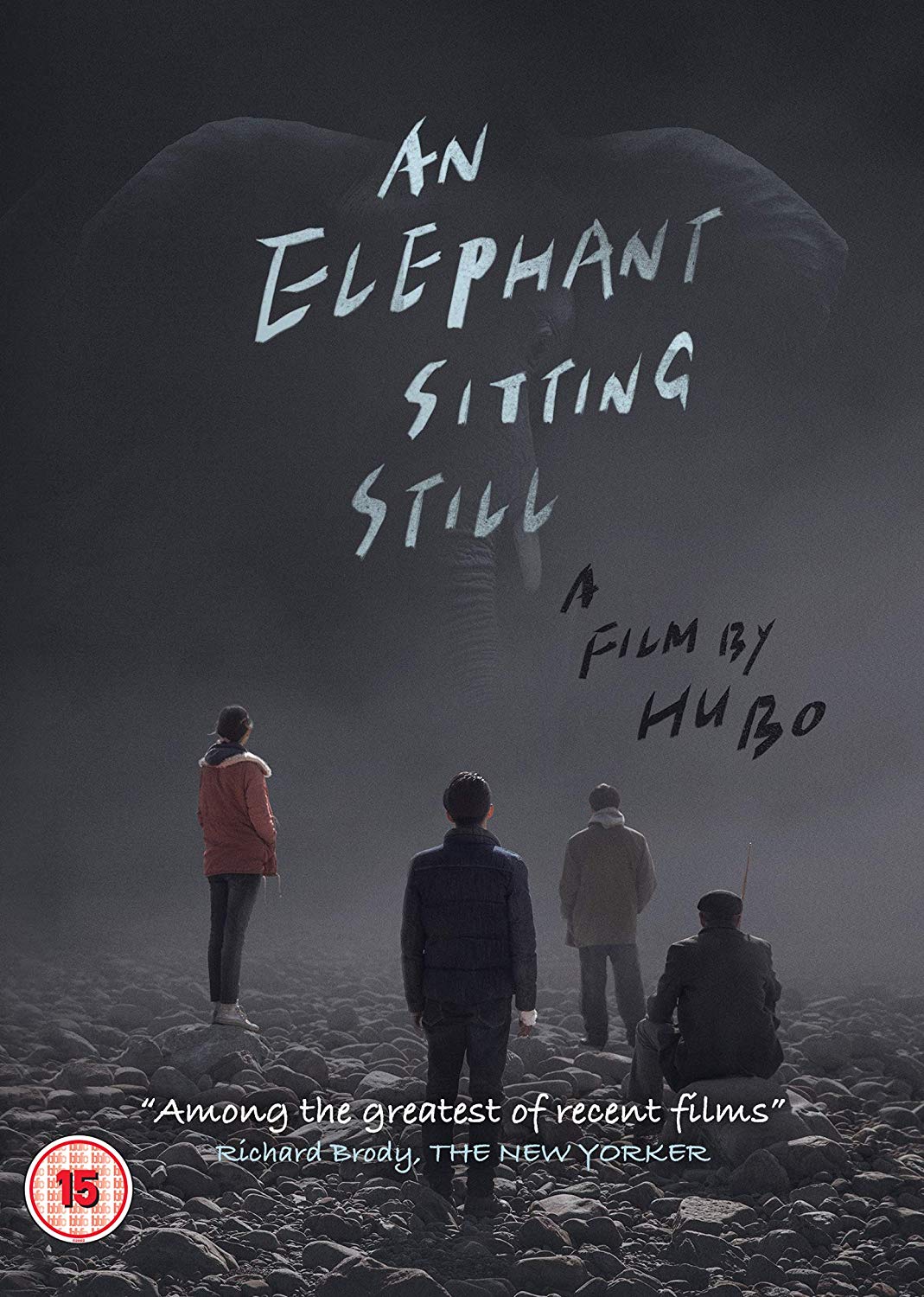 The paradox of Hu's film, its balance between stagnation and aspiration, is there in its title: rumoured to be found in a neighbouring city, this elephant, its deliberate inaction a refusal to engage with the world, becomes the goal towards which the film's characters aim, trying to escape the environment that surrounds them. Manzhouli, the pachyderm's supposed location – if it exists at all, that is – becomes an almost Beckettian illusion, one that beckons all the more powerfully when set against the confining reality of these quotidian lives.
The confinement is there in the literal sense, in the poky accommodation of cut-price Communism, the crowded flat from which the elderly Wang Jin (Li Congxi) is about to be sent off to an old people's home by his family who resent the space he takes up in his (own) apartment (Wang would be the closest the film has to a character who knows contentment, were it not for the cruel, random violence that deprives him of the thing he loves above all else). The teenage Wei Bu (Peng Yuchang) endures the angry tribulation of home life with his unemployed, drinking father, while in the course of the film also losing his only stabilising source of succour. (How An Elephant Sitting Still interprets the generation gap in China is fascinating in itself: did a previous social stability ever exist, before rapid change of political order and industrialisation swept all before it? Or was it ever thus, man handing on misery to man?).
The paths of these characters intersect, again literally, in the dilapidated stairwells of these buildings, an element that surely recalls Krzysztof Kieślowski's Dekalog, that other famous cinematic locus of overlapping urban desolation. (The other influence apparent on Hu's style, especially in his very long tracking shots, is that of Hungarian auteur Bela Tarr, with whom the Chinese director studied). Wei's only closeness is the unspoken crush he has for Huang Ling (Wang Yuwen), a girl at school with him who has her own adult-related problems, while an act of unplanned violence on his part sets in place a strand of vengeance involving a particularly hangdog local gangster (Zhang Yu), whose own emotional life is a wasteland, as we see in the film's opening scenes: not even the worst have any "passionate conviction" here, Suicide becomes the single assertive act in a tooth-and-nail world where everyday interaction appears defined by rude aggression, and variations on nihilism revolve around degrees of associated misogyny.
The nature of An Elephant Sitting Still's anomie is that it becomes almost numbing – until, unexpectedly, Hu throws flashes of stronger emotion that sear: there's a mother-daughter confrontation at around the three-hour mark that is unforgettable, speaking as it does far beyond the film's microcosm. Is the artist's attempt to chart desolation its only antidote? To think that Hu's own desolatie state took him over, and that we will never see how his remarkable talent might have developed, is a hard blow of fate indeed.
Watch the trailer for An Elephant Sitting Still
Suicide becomes the single assertive act in a tooth-and-nail world where everyday interaction appears defined by rude aggression
rating
Share this article