The Farewell review - warmly comic culture-clash |

reviews, news & interviews
The Farewell review - warmly comic culture-clash
The Farewell review - warmly comic culture-clash
Deathbed deceit causes Chinese-American confusion in a sly memoir
Friday, 20 September 2019
Meet the family: Billi (Awkwafina, centre) brings it all back home
The cancer weepie is knocked off its tear-jerking axis by Lulu Wang's sly and heartfelt autobiographical tale.
Drawing on the first-generation immigrant, internal culture-clash she experienced after her
Chinese
grandmother's terminal diagnosis, and the absurdly elaborate lengths their family went to hide it from her,
The Farewell
is a
funeral-com
with a fable-like structure, and a highly personal tone.
Billi (rapper-actor Awkwafina) is Wang's alter ego, a 30-year-old, Chinese-American scuffling writer, who we first see on the phone telling relentless, reassuring white lies about her New York life to her Nai Nai (grandmother) in China. Before long, Billi is back in Changchun, the home city she left as a child, where the family have gathered on the pretext of a lavish wedding to say surreptitious farewell to their unsuspecting nan.
The fit between fiction and fact is tight enough for Wang's great-aunt to play Billi's great-aunt. Wang's camera looks with wide-eyed fascination at violently anonymous skyscrapers, a necropolis of identical graves where half-remembered rituals are enacted, and the largely erased neighbourhood where she grew up. Awkwafina meanwhile makes Billi her own creation, rangy but slump-shouldered, with a good heart and gawky grin.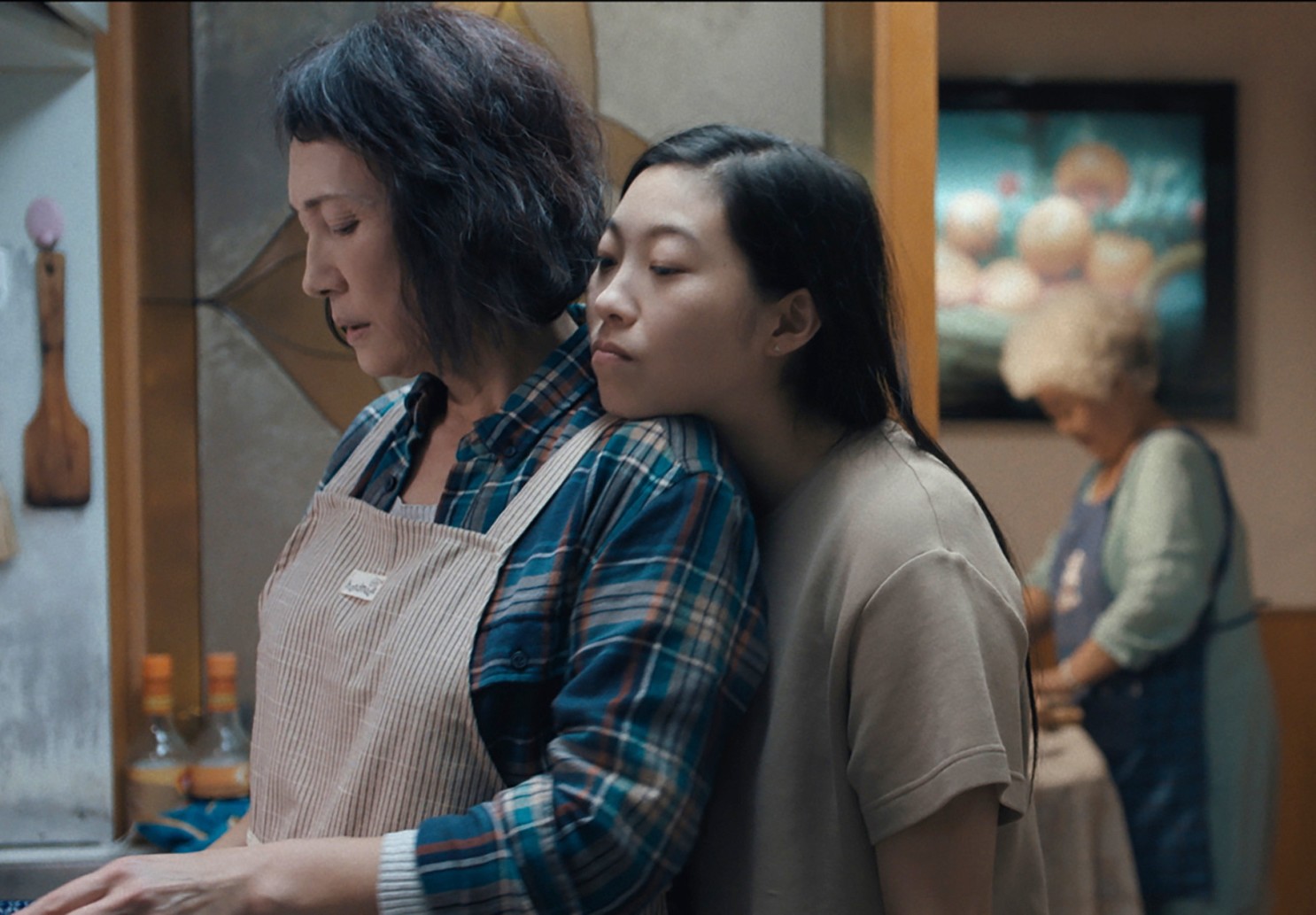 The character actors gathered around her reinforce the comic family dynamic, as tragically long faces belie their reunion's supposedly joyous intent. Diana Lin (pictured above with Awkwafina) is especially relishable as Billi's caustic mum, whose determination not to put her "emotion on display like in the zoo" leaves her features tight with dismay. Professional weepers meanwhile simulate feelings at a funeral, as pretence and contradictions abound.
Veteran Chinese star Zhao Shuzhen plays Nai Nai, bluntly tough if oblivious to her fate, typically matchmaking Billi with a UK-educated doctor as the pair discuss her diagnosis in English above her head. She does offer life wisdom to her beloved granddaughter, as Billi not only wrestles with future loss, but realises the roots she was torn from. Her submission to Chinese values, where the individual matters less than the whole, ends her assumption that openness is all, instead accepting her uncle's explanation that "it's our duty to carry the emotional burden" for Nai Nai. The Farewell is very much a Chinese-American film, shaped but not swallowed by Hollywood norms. Repression for the greater good isn't the studios' usual happy ending.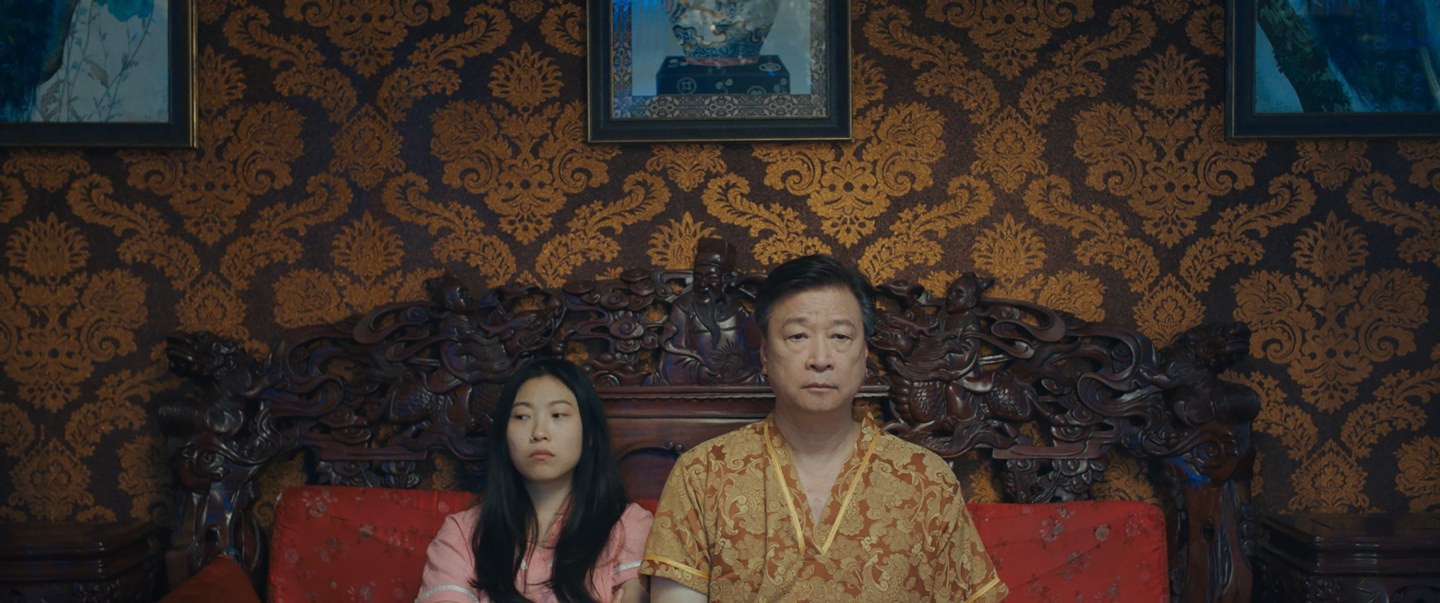 A wedding reception that's secretly a wake takes verité shape, with sozzled, reflective lulls and maudlin singalongs. Everything seems a performance, as the cast become a dutiful audience to Billi's memory monologues, and widescreen vistas resemble a stage. The play between suppression and sentimentality is as engrossing as that between East and West, emotion mostly building beneath the surface, till Leonard Cohen's song "Come Healing" bursts that dam during a transcontinental climax. A kind of spiritual magic, first suggested by a sparrow's ominous, inexplicable appearance in Billi's New York and Changchun rooms, makes The Farewell briefly transcendent. It is otherwise intimately odd, both soft-hearted and subtly off-beam, embodying Wang's immigrant experience.
The play between suppression and sentimentality is as engrossing as that between East and West
rating
Explore topics
Share this article